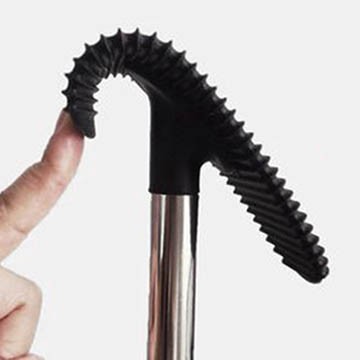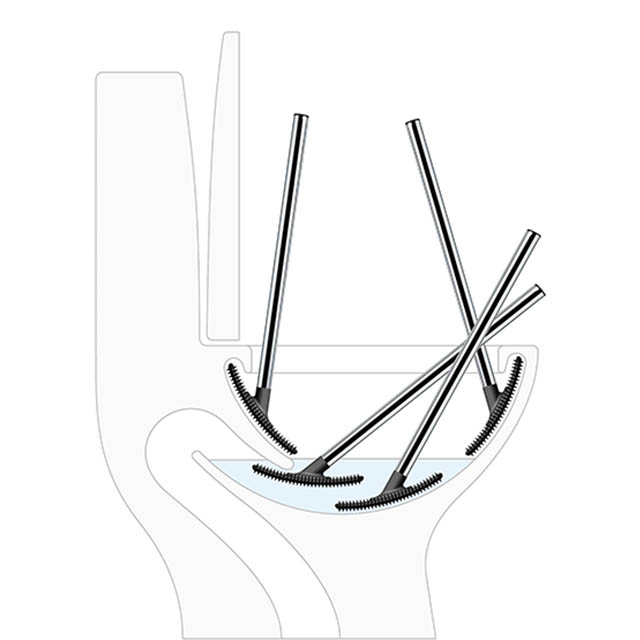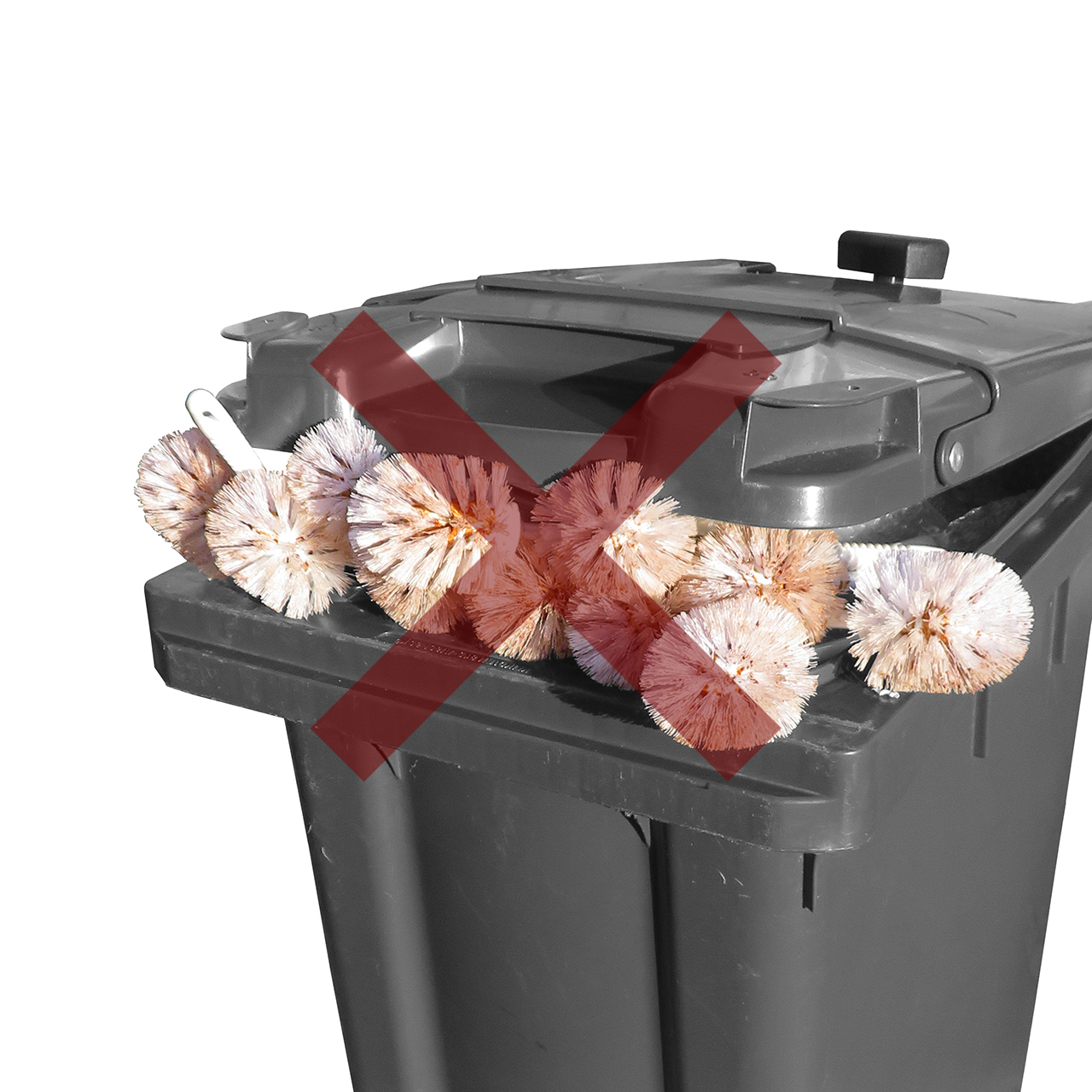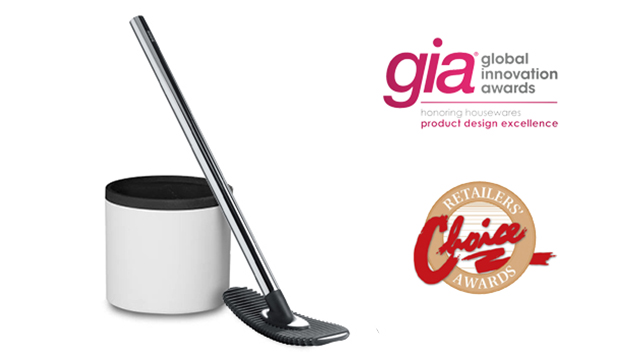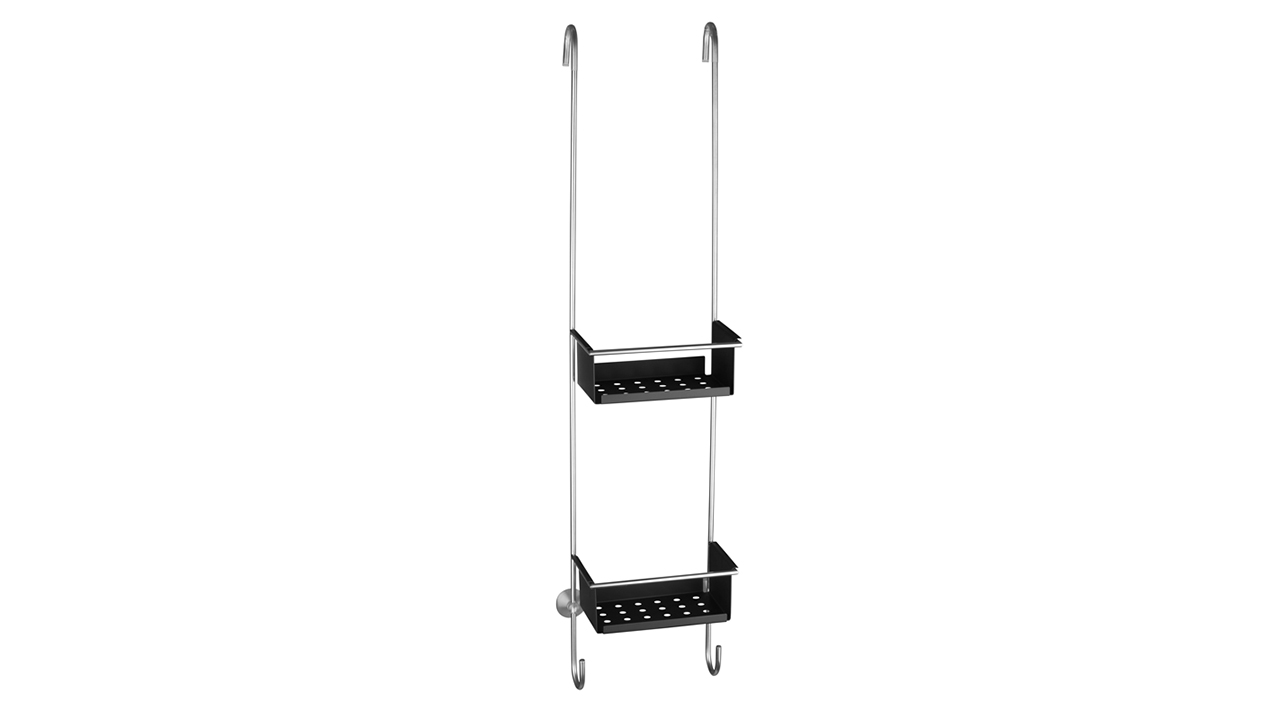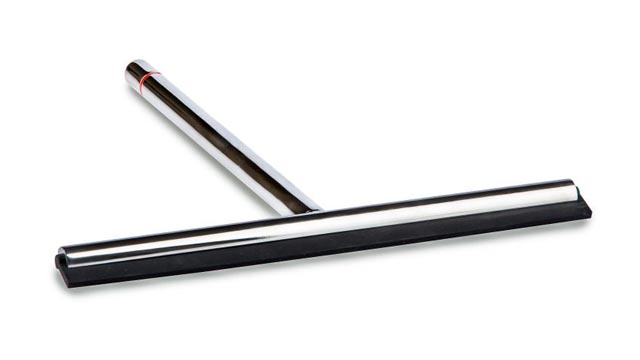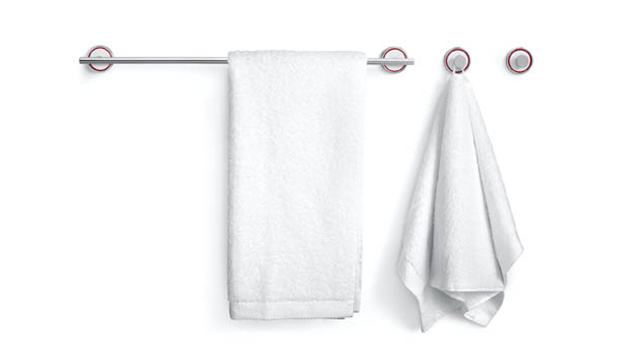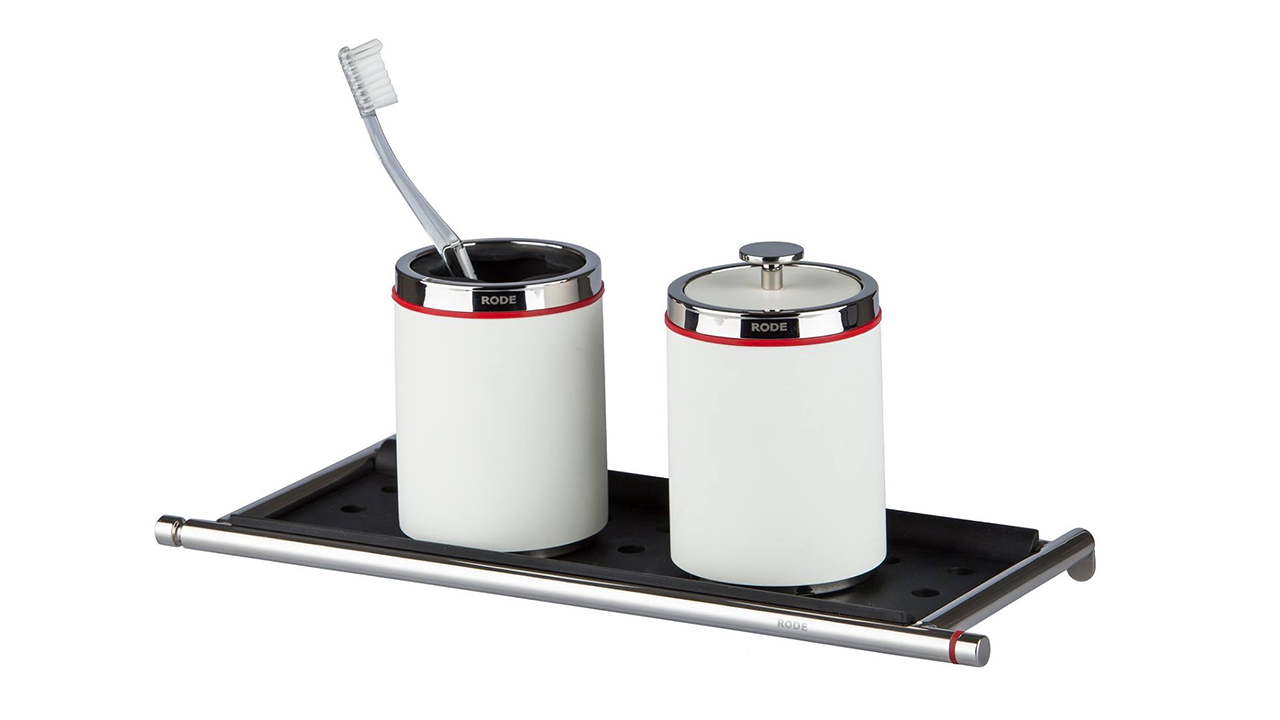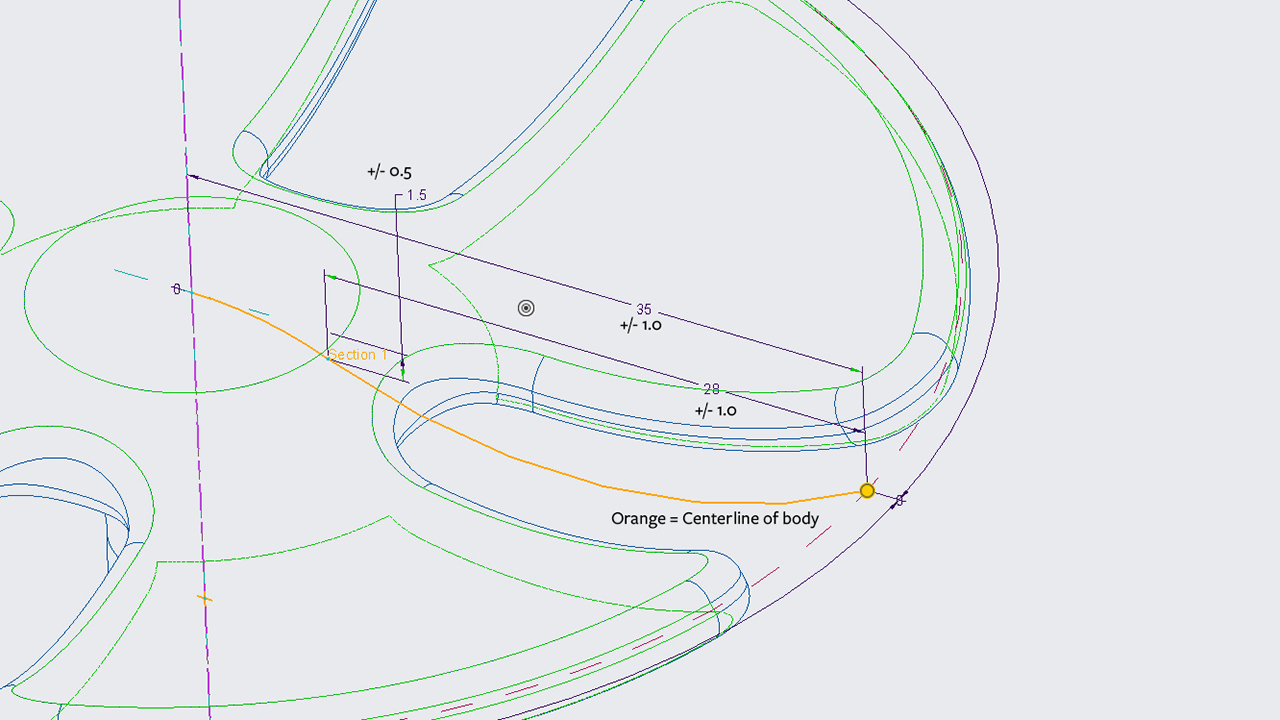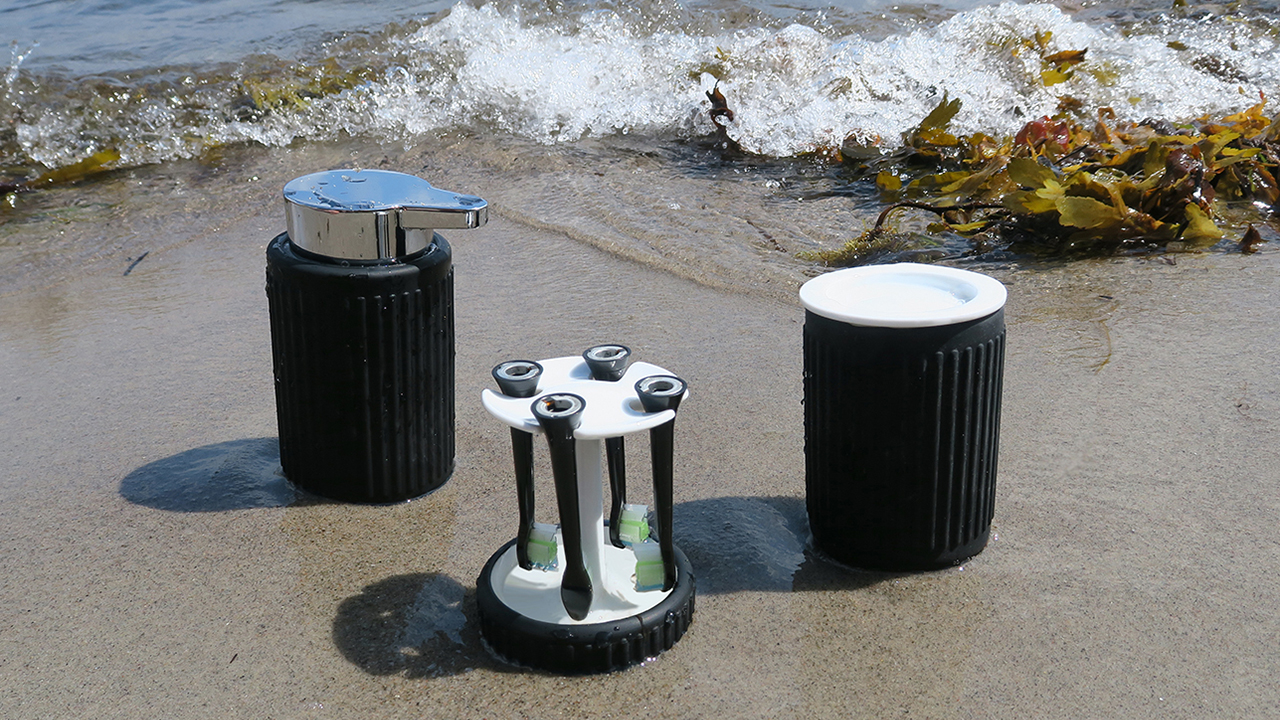 Creative Invention
The "Hygienic" silicone cleaner is designed with ribs and has the right softness and shape to scrub and clean all surfaces in a toilet.
Silicone is an obvious choice for cleaning toilets. The ribs on the "Hygienic" do not collect dirt, as a traditional brush does between the nylon hairs.
Bacteria can not grow on silicone and in this way keep "Hygienic" clean.
Silicone is a very durable material. "Hygienic" is designed for daily use for many years and in this way protects the environment.
Functional
Useful series of accessories for the bathroom:
– Toilet brush Hygienic
– Soap dish
– Soap dispenser
– Toilet roll holder
– Cotton holder
– Toothbrush holder
– Towel rail
– Hooks
– Scraper
Project
Bathroom Accessories
Sector
Business to Costumer
Disciplines
Strategy
Portfolio
Design Research
Concept
Design
Color, Material and Finish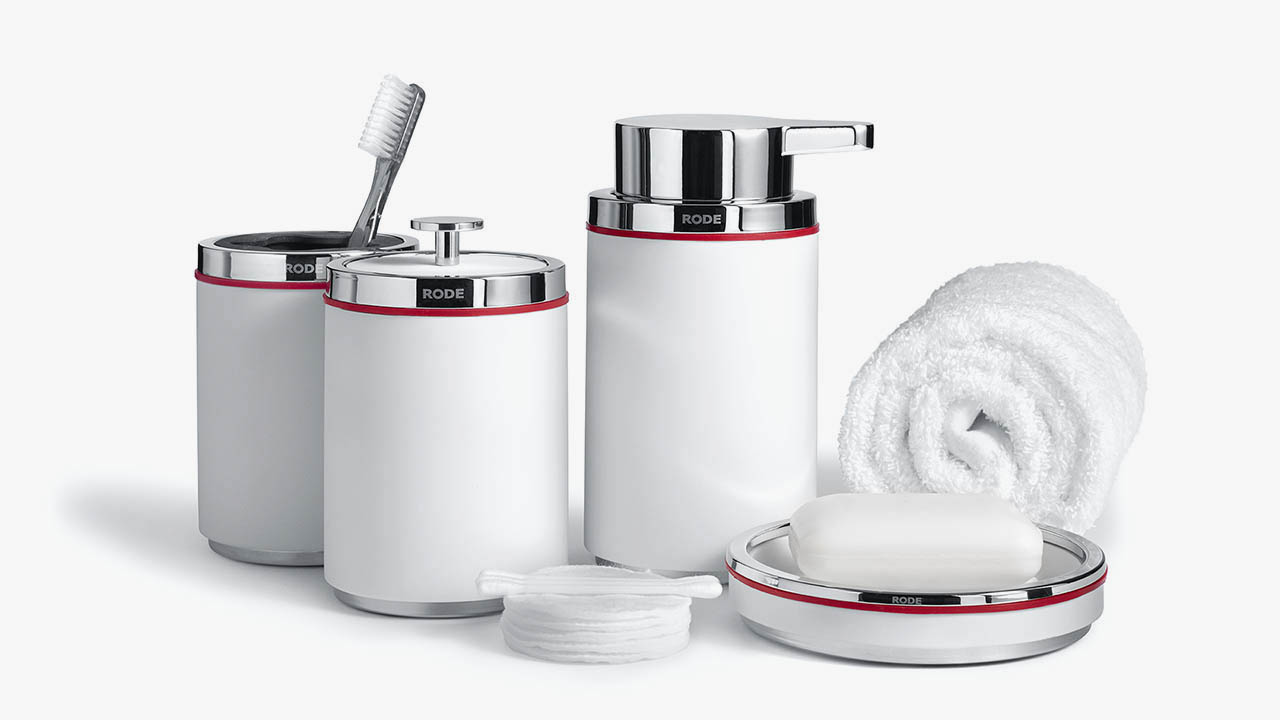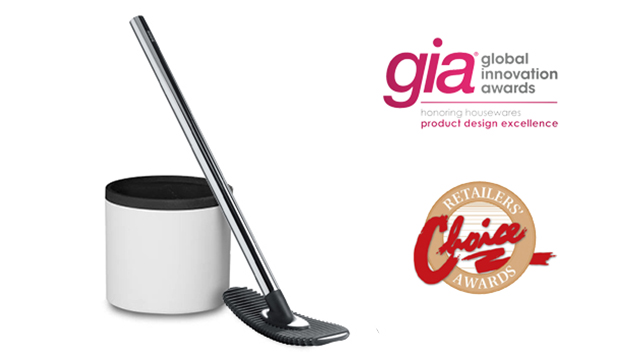 The Danish company Rode Bath and their toilet cleaner have been nominated for a Global Innovation Awards (GIA), which will be presented at the International Home + Housewares Show in Chicago in March 2018.
The nominated toilet brush, goes by the name LOOEEGEE in North America, WC-CHAMP in Germany, while in the rest of the world it is known as RODE DAILY.
Once again, the innovative toilet cleaner LOOEEGEE / DAILY received a design award. This time with Retailers Choice at the Hardware Show in Las Vegas May 2018.
Take care of our environment
The "Hygienic" silicone cleaner has several competitive advantages:
Longer Lifecycle

Less Chemicals

Less Waste

Less Bacteria

Less nasty nylon brushes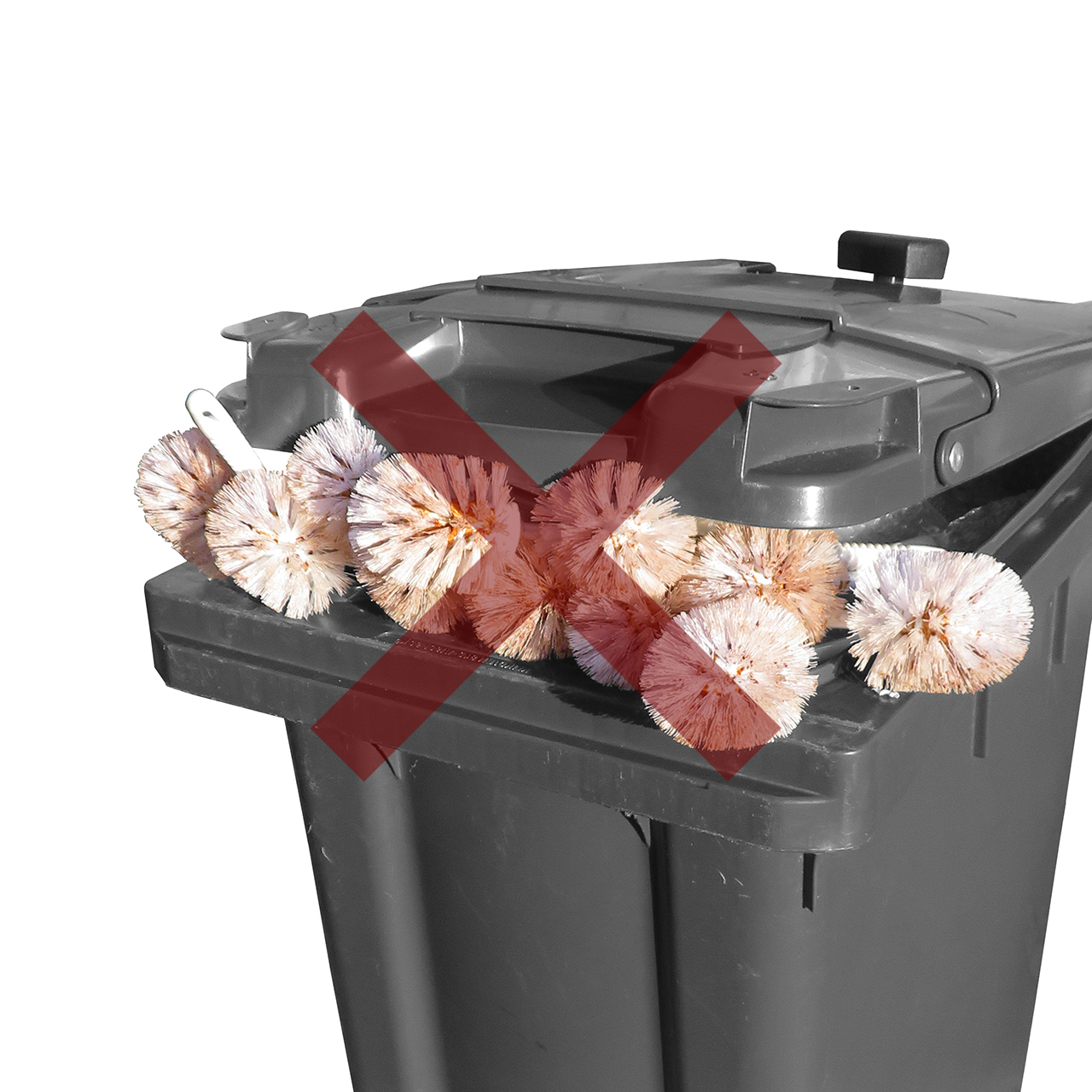 "I challenged Svend Onø to develop a design for a new family of bathroom accessories for RODE Bath.
To our satisfaction, he proved to be a highly talented and competent designer and came up with numerous inspiring and excellent ideas we could choose from.
The design solutions and ingenious toilet cleaner were the starting point of developing our new business and brand.
Svend's professional approach, dedication and creative spirit, resulted in a design profile which we expect to have a high impact and international success.
It has been a great pleasure working with Svend and I give my best recommendation."
Jacob Rode