Find Inspiration
Explore and discover, we hope you to be inspired, pleasant surprised and clarified.
Onø Design stories focuses on ideas and products at the intersections between design, technology and culture.
Here you can find inspiration for what it takes to get an idea, realize the idea and give it value.
Do you have an ambitious plan?
Let's find out what the next step is.
Is Copyright on Design Important?
In principle, copyright on design is quite simple
You who create works have the exclusive right to dispose of your artistic works! In Denmark, a set of rules and regulations have been drawn up with guidelines for what is allowed and not allowed when it comes to the right to a "work", namely "Order on copyright law." Copyright in design gives you exclusive rights to make copies of the work, and the exclusive right to publish and make the work available to the public.
This can be done, for example, through sales, rental or public release, thus ensuring you recognition and financial returns. If someone infringes on your work, please note that you have the copyright and that it is you who decides what to do with your work. And it is here that the difficulties can arise. Enforcing copyright on design can be a maze paved with obstacles and huge financial and personal costs.

Let's get the concepts under control. Immaterial Rights or intellectual property is a common term for the protection of intellectual property. The protection of intellectual property rights is statutory. Different laws exist for the various protections that are protected. These laws are often referred to as the exclusive laws, and have certain structural features in common. These are copyright law, patent law, utility model law, design law and trademark law. In addition, there is some protection in the Marketing Act.
COPYRIGHT ACT has a wide scope of protection, in which works such as novels, poems and short stories, and professional literature such as articles and textbooks, film works, TV shows, plays, musical works, artworks, photographic works, graphic material and illustrations, paintings and drawings, video games, utility games , industrial design, software, construction and architecture, choreography, are covered. Works that cannot be protected by copyright may protected by design law, and vice versa. Certain things can be protected by both copyright and design rights.
PATENT ACT provides exclusive rights for the commercial exploitation of an invention. The invention must be new in relation to everything that is generally known on the day of application, the inventiveness of the invention, which means that the invention must differ significantly from what is known technique on the day of application and then the invention must be able to be used industrially.
THE UTILITY MODEL ACT provides exclusive rights for commercial exploitation of an invention. A utility model is basically similar to a patent. A utility model registration provides rapid and inexpensive protection of technical inventions. It is possible to convert a utility model application to a patent application.
What is protected by copyright on design?
THE DESIGN ACT protects product design and appearance for up to 25 years. The designer may prohibit commercial use design that provides the same overall impression as the protected design. The protection covers the entire visual impression of the design ie. lines, contours, colors, shape and structure.
THE TRADEMARK ACT protects the special name or characteristics that traders use to market themselves or their products and services. The most common trademarks are logos, company names, product names and domain names, but it can also be a 3-dimensional brand, sound or color.
THE MARKETING ACT provides protection against imitations of products. Competitors may not market a product that is a close or slavish imitation of another product on the Danish market. Gives two products the same overall visual impression, and if the products are confusing, one design is violated by the Marketing Act.
WHAT IS A WORK?
The concept of a "work" is central to copyright where there is talk about level of originality. Level of originality of work is achieved when a work is the result of its own independent creative process. Copyright does not protect an idea as such. Copyright only protects the execution of the idea, that is, the concrete appearance of the work. The quality of a work is inferior. In a dispute, the Copyright Act, the Visionary and the Appraiser and the Judge do not decide whether it is a good or bad work, or the quality of the work, but whether it has a distinctive character of the creator. Copyright is the creator of the work in Denmark 25 – 70 years.
PROTECT YOUR DESIGN
Artistic and literary works such as photographs, paintings, sculptures, music, books and films, receive protection when the work is created. This means that these authors do NOT have to apply for copyright or register the work. According to copyright, Arts and Crafts belong to under the definition Design. Therefore, it is important that you as an artisan protect your work. It is crucial to be able to document your right and stand firm against copies. You should protect your design if:
You want the exclusive right to use the design.

You want to sell your products.

You want to sell the rights or license them to others.

You will stand stronger if others copy or imitate your design.
TYPES OF RIGHT
Which type of right is for you?
INVENTIONS

 

If your idea is an invention that has a technical solution, you can get exclusive rights to the invention with a patent or utility model.

NAME AND LOGO

 

If your idea is a new word, name or logo that characterizes your business, you may have the exclusive right with a brand.

DESIGN

 

If your idea has a special design or look that you want to defend, you can get exclusive rights to the design with a design protection.
DESIGN PROTECTION
It is a common misconception that one can change some details of an existing design to create a legal distance to the competing product. This is not correct. A copy product still violates the original design if the parent elements of the original can be found in the copy.
By registering your design with the Danish Patent and Trademark Office, you can protect your product's design and appearance for up to 25 years. The protection covers the entire visual impression of the design ie. lines, contours, colors, shape and structure. If others infringe your design, it is possible through the court to ban the manufacture, sale, import or rental of the same or similar products.
In addition, through the court you can be awarded compensation for your loss. Within the EU, it is possible to protect designs in all 28 member states with just a single application.

In order to get protection / copyright on design, your design must be:
NEW

 

You cannot protect your design if a similar design has been previously published.

SPECIAL

 

To protect your design it must have individual character. This means that the overall impression must differ clearly from the design of other known products.
Protect your work proactively
How can you in different ways, practically and going forward, secure your copyright as best as possible?
You can avoid spending time and money on valuations, lawyers and legal proceedings when you have strong evidence that you are the author of your work.
In relation to rights, documentation and evidence are of paramount importance.
The short and precise advice is therefore, always be in control of being able to document and prove WHEN and WHO exactly did WHAT.
© Copyright, Svend Onø
Svend Onø – Creative Designer, Survey & Valuation, Expert Judge, Maritime and Commercial Court and Eastern High Court
Creativity in an organization is often seen as a fuzzy, vague and unpredictable process, and for the most part this is correct.
And it is also true that the very blurry, imprecise and unpredictable offers huge potential for development and success.
Creativity is not so mysterious at all, it is actually a proces loaded with potential.
To develop a new idea and a content and idiom appropriate to the task, is to begin with a very open process, everything is possible, nothing is impossible and that is why ideas also are quite fragile. Fragile ideas can be shot down very quickly. There are many unknown factors, and you can ask critical questions, questions that simply cannot be answered because there simply are not considered yet.
On a personal level, it may be irrational, awkward and daunting process to pursue an idea, doubt arises; is the idea rational? Will it be successful? A natural nervousness occurs.
How do we transform the inhibitory feelings and doubts into an asset with enormous potential?
When it comes to developing an idea, there is no point that is more correct to start with than another. It can be a specific assignment made ​​on the basis of a recognized market needs, an implicit or explicit user request, a gap in the product portfolio, a new production machine, a new material, the possibilities are numerous. At other times, it feels as if the idea comes dumping down from a clear blue sky, that is, the idea starts with an intuition, but what is intuition?
We are moving around a world that through our senses fills us constantly with impressions, observations and information, some we are aware of, others are simply sorted out, categorized as irrelevant, a fleeing thought. But the brain has registered them! When we receive new impressions, something marvelous happens once in a while, the earlier impressions are restored and combined with the new impressions; Voila! Genius has occurred. Intuition is based on the combined observations and impressions which take on new meaning, a new context and meaning is created.
So how is results created on this intuitive, blurred and vague background?
A model that works to achieve a successful collaboration and result is to create a mutual trust, understanding and respect between the parties. There should be ample opportunity to experiment and play with ideas in a close and trusting cooperation. There should be created a solid framework with expectations, goals, milestones, budget, production, materials, distribution, market and users – also called a Design Brief.
Be confident, be inspiring, do your work, the greatest successes are still waiting for redemption, because the opportunities lay in the unknown, in new combinations of existing knowledge, and with the right structure, ideas become successes.
© Copyright Svend Onø
The True Cost of Bad Design Process
If you think that good design is expensive, then you should look at what bad design costs!
Of course, any budget overrun should be avoided, or rather, a realistic budget is essential. Thorough planning for all phases involving design and product development can pay off to the highest degree.
Design Brief
In a professional partnership provides for a reconciliation of expectations, a Design Brief.
How do you want to market your business?

How is your product portfolio composed?

What does the market look like?

What are the success criteria?

What purpose does the product serve?

Who is the product addressing?

What materials are available?

What production method is used?

What is the retail price?
Just a few examples of questions that can be made, in addition to the time and money!
Good planning is half the victory
It is first and foremost the task of the designer to implement user needs. But the rest of the pieces of the puzzle must also meet in a successful solution.
It is too costly with mistakes and wrong conclusions, the finished product must hit the first time. Unfortunately, there is no guarantee of success, the real test is only when the product is on the market.
What is the cost of design that creates value?
Design is much more than styling, it is also about creating value. Good planning and project management are a key success factor for profitable product development.
The investment in design must be able to pay for itself, and the structured and practical approach makes it far more likely that the product will be attractive for consumer perception. And it is the consumer who must demand and buy the product! It is therefore crucial that the product stands out from its competitors, it must have a distinctive character so that the benefits are highlighted and obvious.
© Copyright, Svend Onø
Let us review the possibilities
Welcome to the Club of the Opportunity
Embrace and Energize the Journey
Unlock Your Business's Potential with a Proven Design Strategy to Overcome Challenges
If you are looking for creative design solutions to help you tackle your business challenges, we can help you find the perfect design solution to fit your needs.
From strategic design to product design, we have the expertise to help you reach your goals.
Contact us today to learn more about how we can help you find the perfect design solution for your business.
Release the Potential
There are the kinds of problems that you cannot manage your way out of;
you have to design your way out.
Some problems are open with fuzzy or no boundaries, some problems are complex with many elements that are related to each other, you may experience constantly changing dynamic problems, and networked problems with many inter dependencies between stakeholders. You might find Design Thinking very useful.
How Designers Think
Design Thinking is a way of thinking and behavior that is very suitable for solving wicked problems. Wicked problems in the sense that they are ill-defined or tricky; problems that is difficult to solve because of incomplete, contradictory, and changing requirements that are often difficult to recognize.
Design Thinkers are comfortable with uncertainty and complexity
This allows for the problem and solution to co-evolve, it allows for trial and error: mistakes are learning leaps thinking in paradoxes, not dilemmas.
Design Thinkers have the ability to switch between thinking modes
Holistic and Detailed. Analysis and Synthesis. Diverging and Converging. Out of the box and Inside of the Box.
Design Thinkers are emphatic
They can adopt someone else's point and can relate to the other persons needs and use that perspective in problem solving.
Design Thinkers always come with solutions
They are optimistic. Solutions are practical and scalable. They always create a way out of the problem.
Design Thinkers have the ability to re-frame problems
Working on the problem is as important as working on the solution. The use of metaphors, narratives, role-playing etc. The way you look at a problem defines its solution scope.
How Designers Act
The Design Thinking mindset supports an approach to problem solving that is very suitable to work on wicked problems.
Design Thinkers work in teams
Co-creation = making the most of human resources. The 'friction' between stakeholders provides energy and inspiration. Workshops are condensed & lean innovation processes.
Design Thinkers prototype
Trial and error to let the problem and solution co-evolve. Prototypes are not solutions but reframed questions. You can prototype products, campaigns, business models, services …
Design Thinkers visualize
The ability to model, capture in a sketch, or a visual, not only as communication, but also as prototype or reframing of the question.
Design Thinkers adopt different roles
Representing Innovation. Representing the User. Representing Marketing/Communication. – or being the interface between all of the above.
Design Thinking made consistent to achieve extraordinary results
An example of a Design Thinking process could have six stages:
– Understand – Observe – Define – Ideate – Prototype – Test –
Within these six steps, problems can be framed, the right questions can be asked, more ideas can be created, and the best answers can be chosen. The steps aren't linear; they can occur simultaneously and can be repeated. Design Thinkers will be able to connect with and invigorate their ideation processes in order to take innovation and product development to a higher level.
In short – Design Thinking is the very foundation of achieving innovative outputs that connects with people, users, and customer all alike.
Inspiration versus Innovation
Pioneer Innovation or Second Mover Strategy?
Do you want to be a pioneer innovator that carries great risks and get only 2.2% of your possible innovation value?
Or do you want to be in the category of second mover innovators that could possibly reap 97.8% of the innovation value?
Companies can innovate more quickly by standing on the shoulders of their competitors rather than by constantly starting design from scratch.
Smart companies inspires each other, taking some poorly implemented ideas and making them better.
While some consumers and firms get frustrated with companies releasing similar products, the reality is that a second mover approach potentially results in better products for the consumer.
"If I have seen further, it is by standing on the shoulders of giants."
Isaac Newton
Smart Inspiration
What consumers and companies fail to realise, is that a second movers company is putting pressure on first mover company to innovate to stay ahead of the game. Over time, these two strategies will continue to innovate and differentiate, pushing the other to do better. This is healthy competition, without competition, everything stagnates.
When a product that has been in development for one year can be copied and brought to market in a very short time, first mover advantage has lost its headstart. Where innovation brings new things into the world, second movers spreads them; where innovators break the habits, second movers perfect the new one; and while innovators can win big, second movers often win bigger.
The intelligent design approach facing these conditions, and the best and most efficient route to innovation is not the tempting imitation or copying, but what we call inspiration.
"Bad artists copy, great artists steal."
Picasso
Smart Innovation
Being able to ask the right questions to identify the core issue – identifying the causes and not just the symptoms, look at the market, observe consumers, find the inspirational ideas, convert them, redesign existing components, refine them, improve and optimize them, adapt them, built better, cut to the core, test the ideas and prototyping rather than planning, and make sure to be ethical and respect intellectual property rights.
Design is about being honest
It's about bringing up the distinctive character of a product and accentuating it.
One of the key design principles of great designers is to make the assets of the product positively stand out.
Design is about implementing user needs.
Design runs on the spirit of "put it on the market and see how it goes."
Production cycles are very short and quality may be compromised, but over time some product can be improved and becomes more stable.
It is only on the market a product will prove it's value.
In other words, it is time to be innovative about inspiration.
© Copyright Svend Onø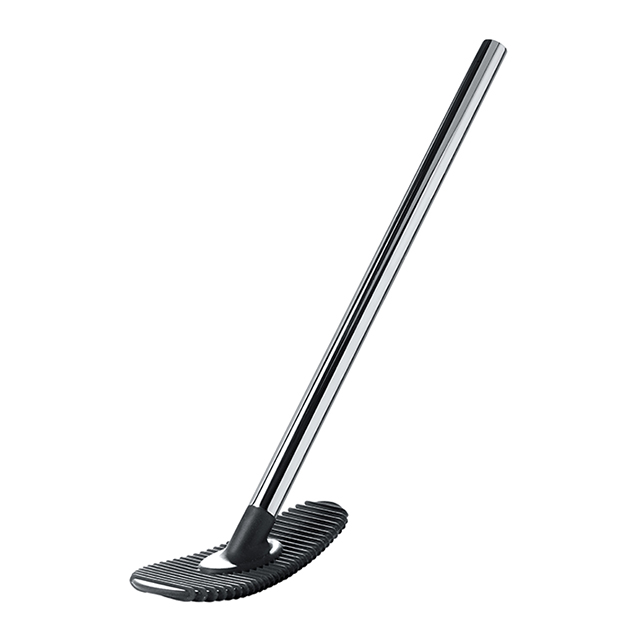 Ultra-hygienic toilet cleaner RODE DAILY made of silicone.
The ribs are specially designed to clean even the most inaccessible surfaces of the toilet.
The toilet cleaner stays clean after use because the design and material prevent stains and accumulation of bacteria.
Quite simply, this toilet cleaner more effective and hygienic than a traditional toilet brush.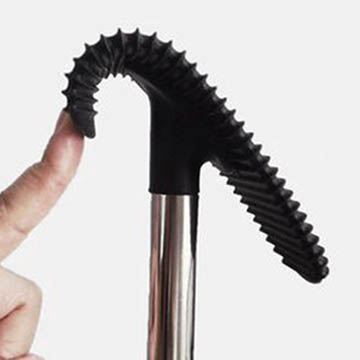 Innovative Design
First, Onø Design developed an intuitive idea to avoid disgusting nylon brushes.
The market was then thoroughly investigated. A study is necessary to avoid imitating any existing products, and to develop a unique design solution.
The goal was to offer a toilet brush with a more efficient cleaning and sustainability through a much longer life for the product.
 Design Aesthetics
The design strives to be innovative and traditional at the same time.
As little design as possible, honest and discreet, easy to understand, and the aesthetics of the series are of a long-lasting and durable nature.
Functional Design
The DAILY silicone brush is designed with ribs and has the right softness and shape to scrub and clean all surfaces in a toilet.
Silicone is an obvious choice for cleaning toilets. The ribs do not collect dirt, as a traditional brush does between the nylon hairs.
Bacteria cannot grow on silicone and in this way keep DAILY clean.
Silicone is a very durable material. DAILY has been designed for daily use for many years and in this way protects the environment.
Awarded Design
The toilet cleaner was nominated for the Global Innovation Awards (GIA), presented at the International Home + Housewares Show in Chicago in March 2018.
The nominated toilet brush, goes by the name LOOEEGEE in North America, WC-CHAMP in Germany, while in the rest of the world it is known as RODE DAILY.
Once again, the innovative toilet cleaner LOOEEGE / DAILY received a design award.
This time with Retailers Choice at the Hardware Show in Las Vegas May 2018.
From 0 to 3 million USD in turnover
… in just 3 years with 5 designs!
To increase your revenue and ensure long-term success, we can help you to create a strategic plan of your design product portfolio.
Lesson with Solar LED Light
With a paradigm change from Chinese to a Scandinavian Design approach, eye catching design and improved features are offered by Bockia.
In corporation with Onø Design, Bockia is not only boosting sales, a Brand is developed and a unique market position on its way.
New designs introduced October 2009 at the Hong Kong International Lighting Fair.
The designs which achieved a turnover of 3 million USD from 2010 to 2012.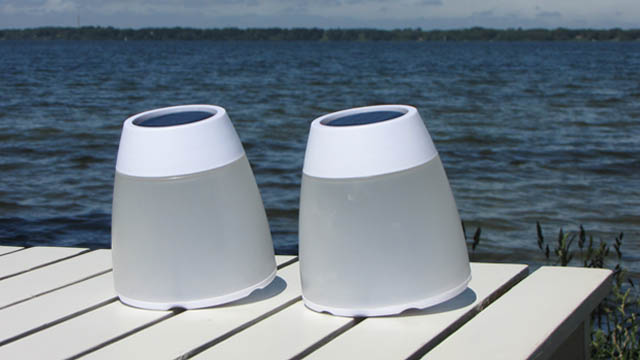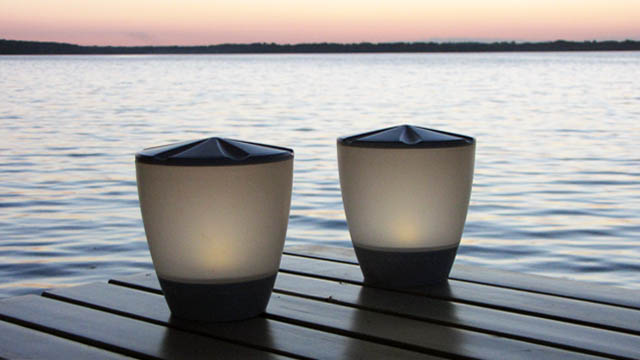 Turner
2010 Turner was the first to receive China's Most Successful Designs Awards.
China's Most Successful Designs Awards recognize top international designers and companies for their designs that are most successful in the Chinese market.
Burn Daylight
Fill Aton with water or sand to ensure that it is steady on any surface, hard or soft.
Aton provides the optimal light for outdoor use.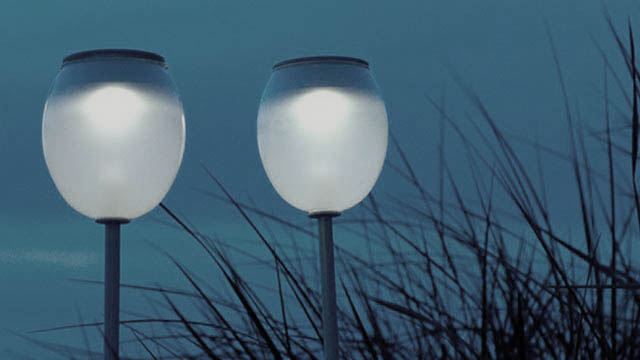 Blowfish
Solar cell luminaire with diffuser in frosted glass. Place Blowfish in direct sunlight where the panel can be maximally illuminated with daylight.
The more sunshine, the more hours the light burns. Shady places will affect the charging of the batteries, shortening the time the light can burn in the evening and at night.
Practical and versatile
Can be used both as Bollard and as a Lantern.
– No extra cost for electricity
– Installed in a few seconds
– Automatic ignition at dusk
– No wires, easy installation
– Placed according to your choice
– Battery type AA
– 620 x 110 mm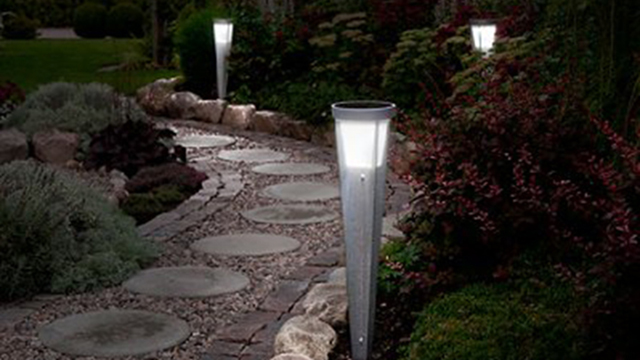 MrX
Produced in robust cast aluminum and frosted glass.
MrX lift up any outdoor area.
Solar Torch
Practical and versatile
Charged by sunlight.
IP45 – 130 mm x 670 mm
Ra
Slim and minimal design, maximum lighting.
Designed with prism that gives a sunlight pattern on the ground.
Charged by solar cells.

Holistic approach
New features and a great looks do not stand alone. Maximizing product portfolio design, production, assembly and transportation is crucial to the product's price and success.
The Magic of Integrated Design
Finding Commitment and Common Ground are Essential for Succes
Integrated design is a interdisciplinary holistic approach to design that brings together various disciplines.
All the stakeholders involved in the project collaborate about planning and specifications to develop optimum solutions for each discipline.
Design Process reduced from 24 to 6 months!
Previously, Ascom calculated with 24 months for product development.
The design team introduced the "Integrated Design" process, and we shortened the development time to 12 months.
With a team ranging from 10-30 experts, the savings were significant.
Svend Onø was introduced to 3D software ProEngineer and integrated CAD, which again reduced the development from 12 to 9 months, and later from 9 to 6 months.
Truly a great experience and landmark experience.
Small detail – Great effect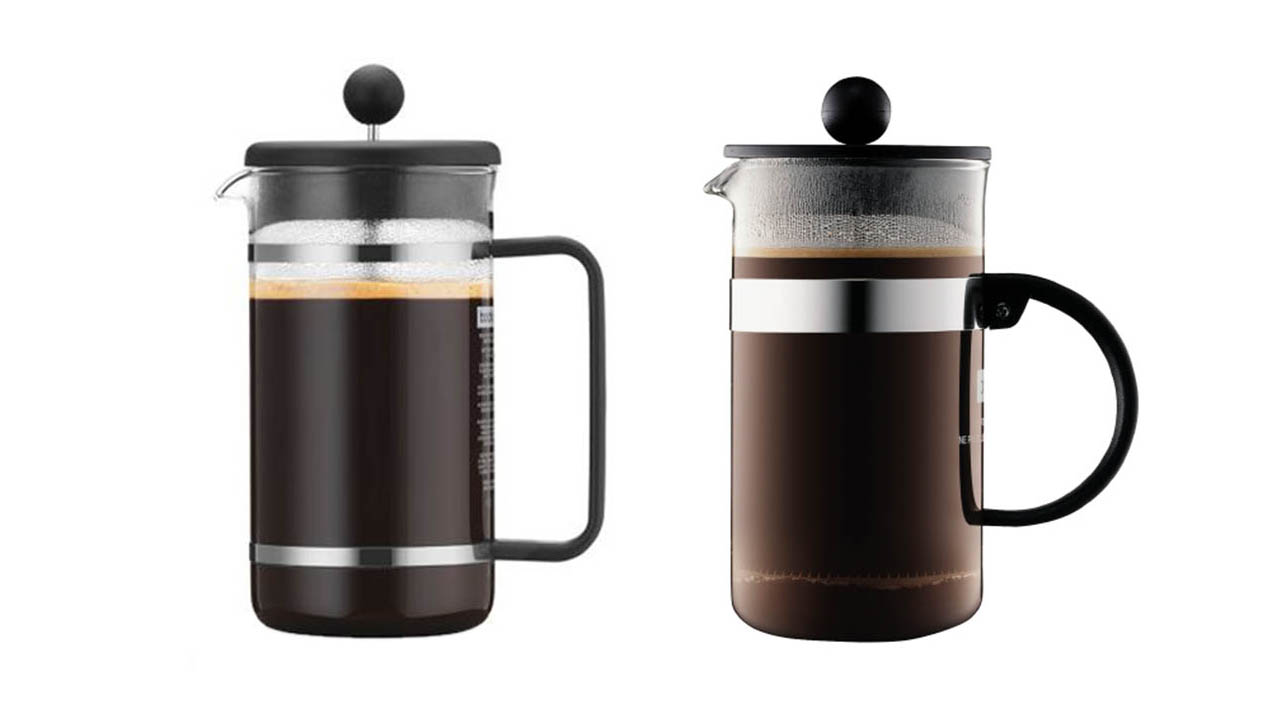 A simple idea resulted in a 20% cost reduction!
By replacing the handle's two narrow metal bands with a single one, only a single screw was needed.
The assembly became much easier, simpler and much faster.
Even small cuts in production costs can lead to significant cost savings.
Bodum 1990 – 1993
Let's build a better world!
Corporate Social Responsibility
As Design Professionals here at Onø Design we have a unique opportunity to use our creativity and resources to make a positive impact on society.
By taking a proactive approach to Corporate Social Responsibility, we can help create a better world for everyone.
We are centered around these 6 basic values:
Environment
We implement a rational utilisation of materials, manufacturing processes and energy usage.
We are committed to using resources responsibly and making use of recyclable and reusable materials whenever possible.
We take into account the entire life cycle of our designs, from production to disposal.
We maintain a critical contemporary understanding of the science and technologies necessary to create designs that minimise environmental impact.
Inclusivity
Inclusivity is key to creating a welcoming and accessible design for everyone.
We must strive to create design solutions that are inclusive of all people, regardless of age, gender, ability, language, or background.
This means taking into account the needs of those with mobility challenges, the elderly, people with special needs, children, immigrants, and people with language barriers.
By doing so, we can ensure that everyone has access to the same opportunities and experiences.
Legal Compliance
We are committed to ensuring that our design solutions are in full compliance with all applicable legal requirements.
We take our legal obligations seriously and strive to ensure that our practices are in line with the highest standards of legal compliance.
We are dedicated to upholding our legal obligations in all countries in which we operate, including copyright legislation, font and image licensing, piracy, plagiarism and appropriation, health and safety standards, environmental standards and reporting, adequate product testing, and IP legislation.
Human Dignity
We believe that all people should be treated with respect and dignity, discrimination is under no circumstances accepted.
Design should reflect this belief, and must not be used to negatively portray any group of people.
We strive to create designs that uphold basic human dignity and promote respect for all.
This means fair remuneration, no precarious employment, decent working hours, no bonded labour, special Protection for young workers and no child labour.
Safety
At all times, we prioritize safety in our designs and processes.
Our focus is to ensure that our products are safe for the end-user and all those impacted by our designs.
We take into account the safety of our products throughout all stages of production, use, and disposal.
We strive to create safe and secure products that protect the health and well-being of all those involved.

Pro Bono
At Onø Design, we believe in giving back to our community. That's why we offer pro bono advice to those in need.
We believe everyone should have access to quality services, regardless of their financial situation.
We are proud to offer our skills and knowledge at no cost or at a discounted rate.
We do not accept any speculative work
We value our time and the time of our clients, and we know for certain that the best work is done when there is a clear understanding of the project scope and expectations.
We are happy to discuss potential projects and provide estimates, but we do not accept any requests for free work.
Spec work can be damaging to both the designer and the potential client. Not only does it devalue the designer's work, but it also creates an unhealthy relationship between the two parties. Instead of building a trusting, long-term relationship with a single designer, the client is asking multiple designers to submit work with little communication, hoping that the right design will be presented. This approach can lead to misunderstandings and a lack of trust, which can be detrimental to both parties.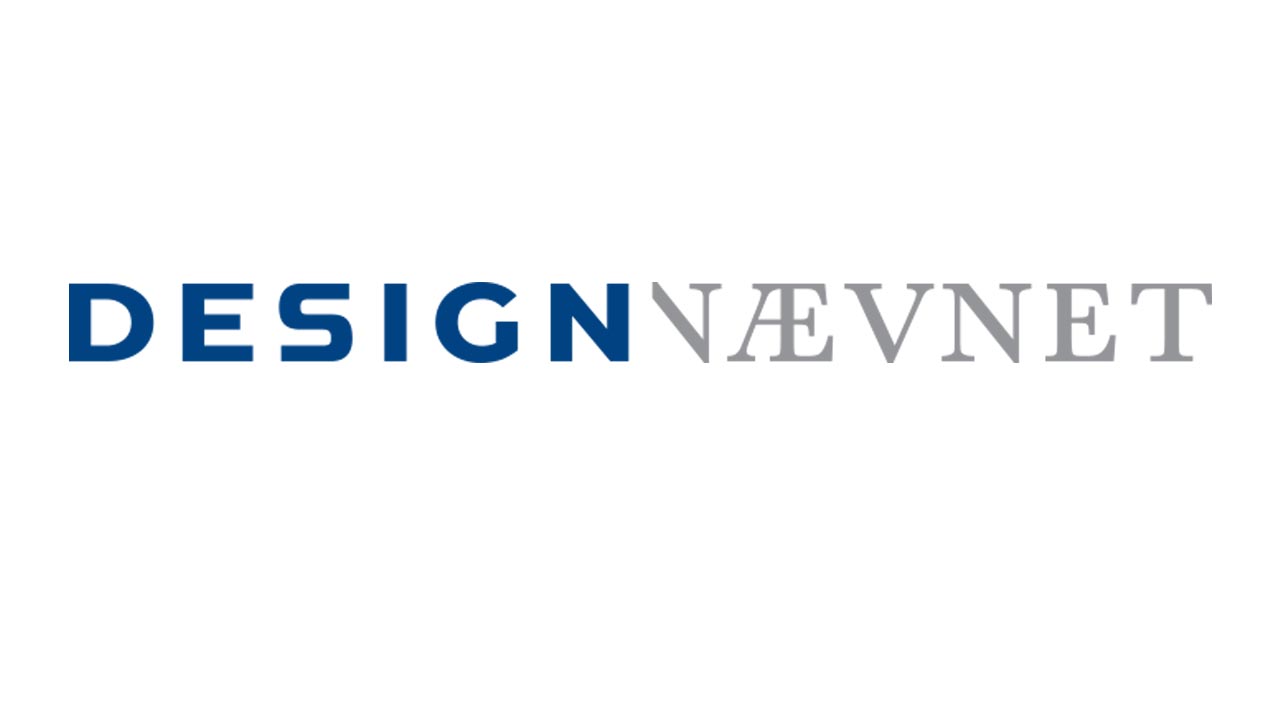 Finally it is easier to handle design rights
In a simple, low-priced and quick way, the Danish Design Panel handle legal disputes regarding infringement of architecture, design and craftsmanship.
The Danish Design Panel is independent of parties and is based on the highest expertise in the field. The panel's evaluations is intended to become so strong, that no one will take the cases to the ordinary court system and instead seek amicable agreement.
The Danish Design Panel is established on the basis of contributions from the industry organizations behind the board, as well as financial support from the Dreyer Foundation, Statens Kunstfond and UBVA.
Composition of the Danish Design Panel
For each subject area within architecture, design and crafts, there will be special experts attached, who have the professional expertise to make decisions in matters of intellectual property infringement. The Danish Design Panel can also be supplemented by additional professional expertise if needed, and can cover all types of cases that occur.
The Danish Design Panel is a brainchild of Professor and Chairman of the UBVA, Morten Rosenmeier in joint collaboration with Designer and Expert Judge, Svend Onø.
The association is founded by a number of organizations within architecture, design and crafts, as well as Danish industry, Danish business and leading specialized Intellectual Property Attorneys.
The parties behind the Danish Design Panel
Forbundet Arkitekter og Designere
Design Denmark
Danske Kunsthåndværkere og Designere
Akademikerne ved Udvalget til Beskyttelse af Videnskabeligt Arbejde, UBVA
Dansk Industri
Dansk Erhverv
Dansk Mode og Textil
Danske Arkitektvirksomheder
Teknisk Landsforbund
Designrådet
RettighedsAlliancen
Onø Design
Løje IP
Bech-Bruun
Gorrissen Federspiel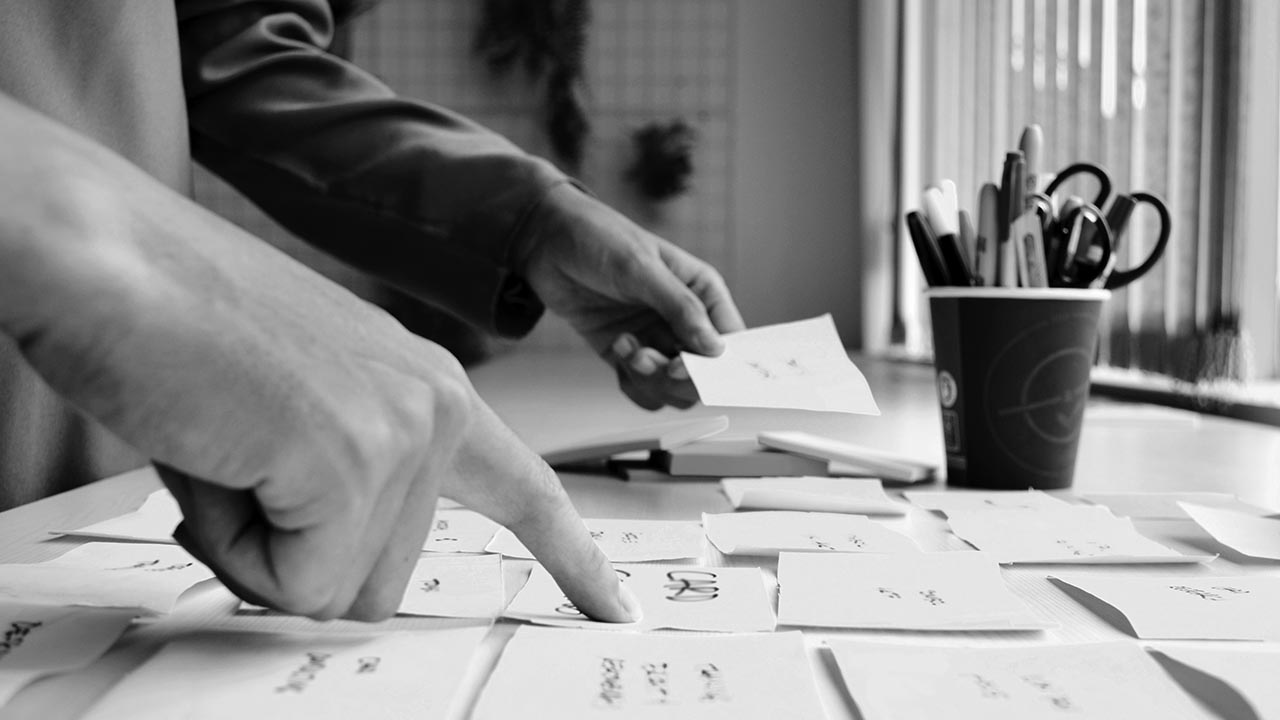 Let's outline the core details and expectations of a design project
Whether we are a Business Owners, Development Directors, Project Managers, Entrepreneurs or Designers, we will likely face challenges and obstacles along the way to opportunity. It is important to be aware of the potential roadblocks we may encounter and to be prepared to tackle them with confidence.
By understanding the challenges and obstacles that may arise, we can be better equipped to overcome them and reach our ambitious goals.
With the right mindset and determination, we can make our dreams a reality.
A design brief is an essential tool for any design project
A design brief outlines the project's objectives, timeline, and expectations, and serves as a roadmap for the designer and the company.
A well-crafted design brief ensures that everyone involved in the project is on the same page and that the final deliverable meets the company's goals.
By taking the time to create a comprehensive design brief, you can ensure that your project is successful.
By providing your Brand with a competitive edge,
our design can help increase your company revenue by
32%
… and if you got a stock-based corporation
56%
higher return
The numbers are based on solid research, not just guesswork!
… they are based on a study with 2 million financial data points and over 100.000 design actions over five years.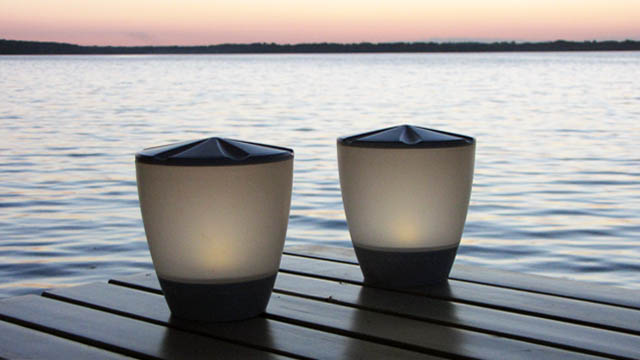 From 0 to 3 million USD in revenue
… in just 3 years with 5 designs!
"The business value of design"
Read the McKinsey Report – 2018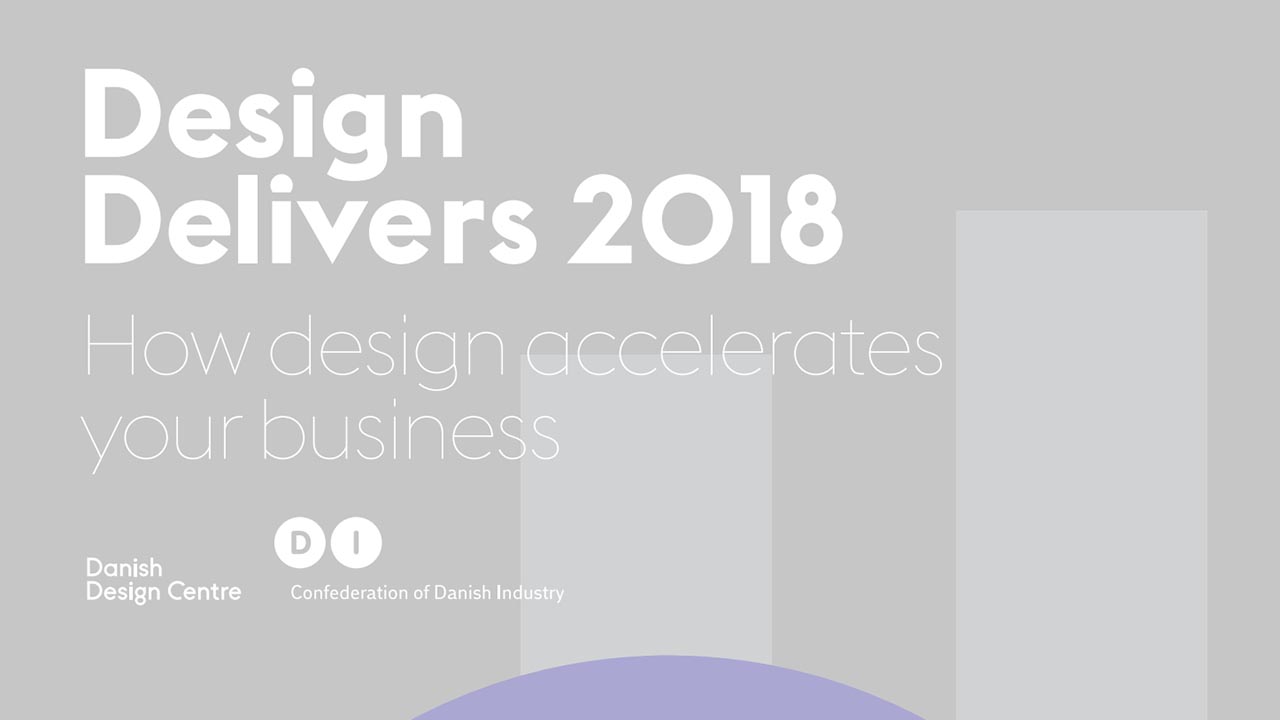 75% find that design has a positive impact on their bottom line
A design brief is an essential tool for any design project
A design brief outlines the project's objectives, timeline, and expectations, and serves as a roadmap for the designer and the company.
A well-crafted design brief ensures that everyone involved in the project is on the same page and that the final deliverable meets the company's goals.
By taking the time to create a comprehensive design brief, you can ensure that your project is successful.
Whether you are a Business Owner, Development Director, Project Manager or Entrepreneur … you will probably want to know the challenges and obstacles.
How do you find the right product ideas?

How do you know you have a good idea?

What creative methods do you use to ask the difficult and critical questions?

How do you develop just the right product?
What competencies do you need to realize your project?

What are the risks of starting a new project?

What happens if the schedule and budget are exceeded?

Do you work parallel on everything that helps the product on its way to the market?
How do you position and strengthen your company in the future?

What product strategy do you have for your company's development and design DNA?

What do you do if your products are plagiarized?

How is it handled if a competitor comes on the market first?
Getting a good start
you avoid …
Wasting your time and money on a wrong idea

Expensive pitfalls in the development process

Lacking of your customers' attention
When do you need a Design Brief?
If you have an idea you want to realize

If want to create a healthy business

If you want to meet your users

If you want to know your market better

If you want targeted design solutions
First investment …
We gather all the info so we can get an overview of what we need to do to get to the goal of the idea.
The first hour is free
Get an overview
We arrange a meeting to get your specific needs and wishes for the project in place.
We will talk about the possibilities and your:
Visions

Success criteria

Goals

Milestones

Budget

Markets

Production

Distribution
… and about how we can help you further.
Flexible collaboration
We assemble the best team of experts to get to the goal of your project.
From designers, over professors to engineers, depending on your specific needs.
Pay as you go
You get full control over your investment in Design and Product Development.
We finish each step with an evaluation

We agree Go or No-Go decisions

We lead projects through to the finish

… on time

… within the agreed budget
Getting a good start
you avoid …
Wasting your time and money on a wrong idea

Expensive pitfalls in the development process

Lacking of your customers' attention
Focus on the solution
We follow your idea to the fullest. In addition, we use a clear and simple process, which is at the same time both creative and structured.
Analyzes become insights

Insight turns into ideas

Ideas become business
Take the first step now
A Design Brief is for you who …
Want to get off to a good start

Want the full overview

Do not take unnecessary risks
We aim to turn ideas into attractive, useful and profitable products.
Your outcome will be
New business opportunities

New ideas and concepts

Attractive design solutions

Focus on users and new markets

Reliable and focused design process

High return on investment of design value
A design brief is an essential tool for any design project
A design brief outlines the project's objectives, timeline, and expectations, and serves as a roadmap for the designer and the company.
A well-crafted design brief ensures that everyone involved in the project is on the same page and that the final deliverable meets the company's goals.
By taking the time to create a comprehensive design brief, you can ensure that your project is successful.
Whether you are a Business Owner, Development Director, Project Manager or Entrepreneur … you will probably want to know the challenges and obstacles.
Getting a good start
you avoid …
Wasting your time and money on a wrong idea

Expensive pitfalls in the development process

Lacking of your customers' attention
Focus on the solution
We follow your idea to the fullest. In addition, we use a clear and simple process, which is at the same time both creative and structured.
Analyzes become insights

Insight turns into ideas

Ideas become business
Take the first step now
A Design Brief is for you who …
Want to get off to a good start

Want the full overview

Do not take unnecessary risks
We aim to turn ideas into attractive, useful and profitable products.
Your outcome will be
New business opportunities

New ideas and concepts

Attractive design solutions

Focus on users and new markets

Reliable and focused design process

High return on investment of design value