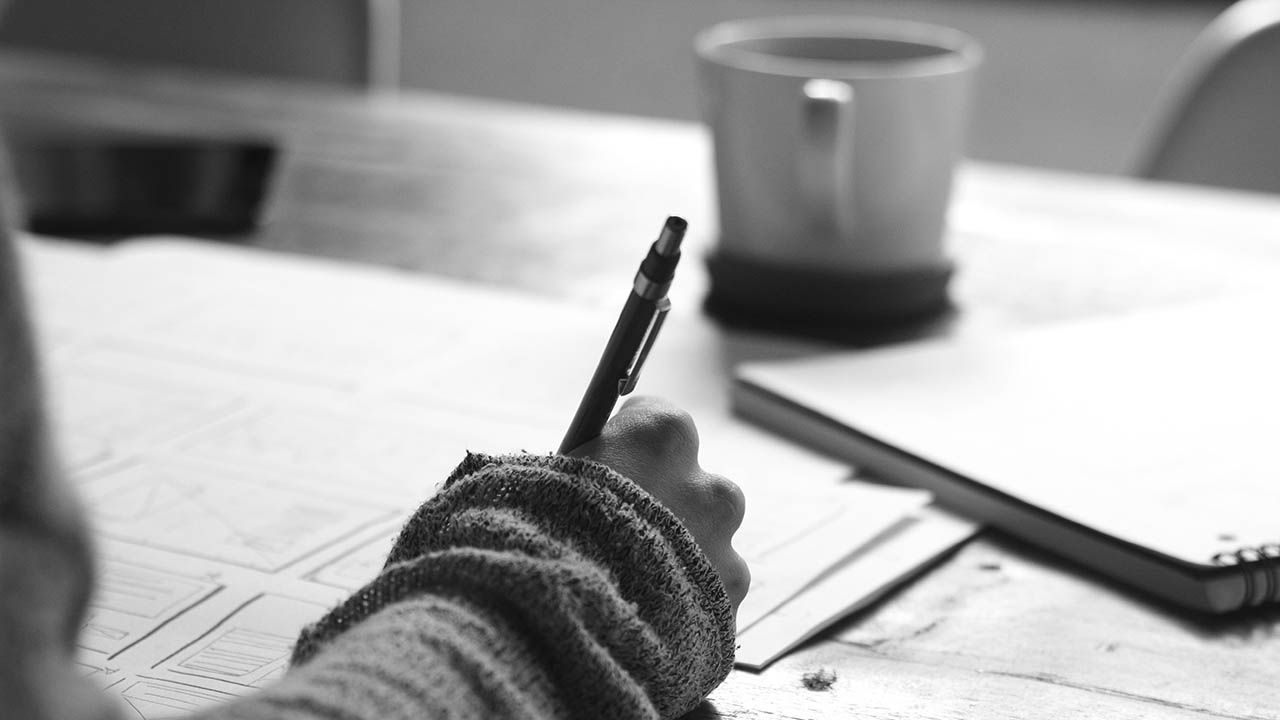 Find Inspiration
Explore and discover, we hope you to be inspired, pleasant surprised and clarified.
Onø Design stories focuses on ideas and products at the intersections between design, technology and culture.
Here you can find inspiration for what it takes to get an idea, realize the idea and give it value.
Do you have an ambitious plan?
Let's find out what the next step is.
Is Copyright on Design Important?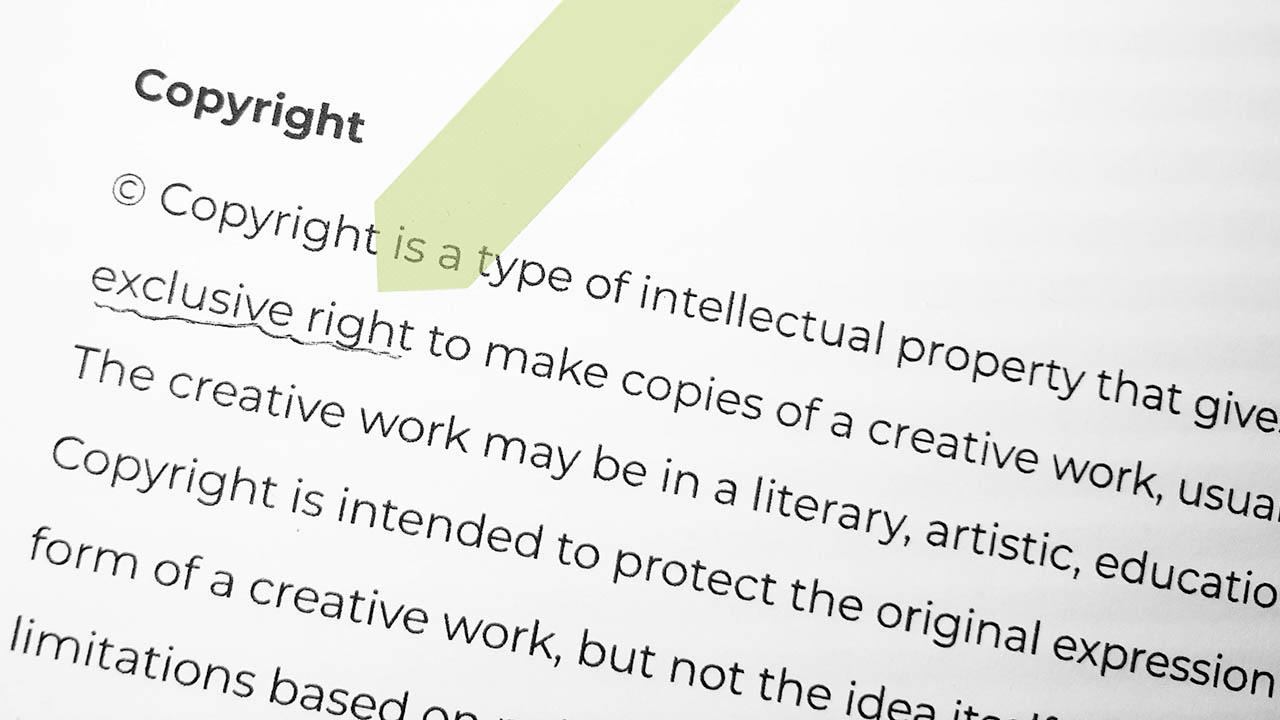 In principle, copyright on design is quite simple
You who create works have the exclusive right to dispose of your artistic works! In Denmark, a set of rules and regulations have been drawn up with guidelines for what is allowed and not allowed when it comes to the right to a "work", namely "Order on copyright law." Copyright in design gives you exclusive rights to make copies of the work, and the exclusive right to publish and make the work available to the public.
This can be done, for example, through sales, rental or public release, thus ensuring you recognition and financial returns. If someone infringes on your work, please note that you have the copyright and that it is you who decides what to do with your work. And it is here that the difficulties can arise. Enforcing copyright on design can be a maze paved with obstacles and huge financial and personal costs.
Let's get the concepts under control. Immaterial Rights or intellectual property is a common term for the protection of intellectual property. The protection of intellectual property rights is statutory. Different laws exist for the various protections that are protected. These laws are often referred to as the exclusive laws, and have certain structural features in common. These are copyright law, patent law, utility model law, design law and trademark law. In addition, there is some protection in the Marketing Act.
COPYRIGHT ACT has a wide scope of protection, in which works such as novels, poems and short stories, and professional literature such as articles and textbooks, film works, TV shows, plays, musical works, artworks, photographic works, graphic material and illustrations, paintings and drawings, video games, utility games , industrial design, software, construction and architecture, choreography, are covered. Works that cannot be protected by copyright may protected by design law, and vice versa. Certain things can be protected by both copyright and design rights.
PATENT ACT provides exclusive rights for the commercial exploitation of an invention. The invention must be new in relation to everything that is generally known on the day of application, the inventiveness of the invention, which means that the invention must differ significantly from what is known technique on the day of application and then the invention must be able to be used industrially.
THE UTILITY MODEL ACT provides exclusive rights for commercial exploitation of an invention. A utility model is basically similar to a patent. A utility model registration provides rapid and inexpensive protection of technical inventions. It is possible to convert a utility model application to a patent application.
What is protected by copyright on design?
THE DESIGN ACT protects product design and appearance for up to 25 years. The designer may prohibit commercial use design that provides the same overall impression as the protected design. The protection covers the entire visual impression of the design ie. lines, contours, colors, shape and structure.
THE TRADEMARK ACT protects the special name or characteristics that traders use to market themselves or their products and services. The most common trademarks are logos, company names, product names and domain names, but it can also be a 3-dimensional brand, sound or color.
THE MARKETING ACT provides protection against imitations of products. Competitors may not market a product that is a close or slavish imitation of another product on the Danish market. Gives two products the same overall visual impression, and if the products are confusing, one design is violated by the Marketing Act.
WHAT IS A WORK?
The concept of a "work" is central to copyright where there is talk about level of originality. Level of originality of work is achieved when a work is the result of its own independent creative process. Copyright does not protect an idea as such. Copyright only protects the execution of the idea, that is, the concrete appearance of the work. The quality of a work is inferior. In a dispute, the Copyright Act, the Visionary and the Appraiser and the Judge do not decide whether it is a good or bad work, or the quality of the work, but whether it has a distinctive character of the creator. Copyright is the creator of the work in Denmark 25 – 70 years.
PROTECT YOUR DESIGN
Artistic and literary works such as photographs, paintings, sculptures, music, books and films, receive protection when the work is created. This means that these authors do NOT have to apply for copyright or register the work. According to copyright, Arts and Crafts belong to under the definition Design. Therefore, it is important that you as an artisan protect your work. It is crucial to be able to document your right and stand firm against copies. You should protect your design if:
You want the exclusive right to use the design.

You want to sell your products.

You want to sell the rights or license them to others.

You will stand stronger if others copy or imitate your design.
TYPES OF RIGHT
Which type of right is for you?
INVENTIONS

 

If your idea is an invention that has a technical solution, you can get exclusive rights to the invention with a patent or utility model.

NAME AND LOGO

 

If your idea is a new word, name or logo that characterizes your business, you may have the exclusive right with a brand.

DESIGN

 

If your idea has a special design or look that you want to defend, you can get exclusive rights to the design with a design protection.
DESIGN PROTECTION
It is a common misconception that one can change some details of an existing design to create a legal distance to the competing product. This is not correct. A copy product still violates the original design if the parent elements of the original can be found in the copy.
By registering your design with the Danish Patent and Trademark Office, you can protect your product's design and appearance for up to 25 years. The protection covers the entire visual impression of the design ie. lines, contours, colors, shape and structure. If others infringe your design, it is possible through the court to ban the manufacture, sale, import or rental of the same or similar products.
In addition, through the court you can be awarded compensation for your loss. Within the EU, it is possible to protect designs in all 28 member states with just a single application.

In order to get protection / copyright on design, your design must be:
NEW

 

You cannot protect your design if a similar design has been previously published.

SPECIAL

 

To protect your design it must have individual character. This means that the overall impression must differ clearly from the design of other known products.
Protect your work proactively
How can you in different ways, practically and going forward, secure your copyright as best as possible?
You can avoid spending time and money on valuations, lawyers and legal proceedings when you have strong evidence that you are the author of your work.
In relation to rights, documentation and evidence are of paramount importance.
The short and precise advice is therefore, always be in control of being able to document and prove WHEN and WHO exactly did WHAT.
© Copyright, Svend Onø
Svend Onø – Creative Designer, Survey & Valuation, Expert Judge, Maritime and Commercial Court and Eastern High Court
Creativity in an organization is often seen as a fuzzy, vague and unpredictable process, and for the most part this is correct.
And it is also true that the very blurry, imprecise and unpredictable offers huge potential for development and success.
Creativity is not so mysterious at all, it is actually a proces loaded with potential.
To develop a new idea and a content and idiom appropriate to the task, is to begin with a very open process, everything is possible, nothing is impossible and that is why ideas also are quite fragile. Fragile ideas can be shot down very quickly. There are many unknown factors, and you can ask critical questions, questions that simply cannot be answered because there simply are not considered yet.
On a personal level, it may be irrational, awkward and daunting process to pursue an idea, doubt arises; is the idea rational? Will it be successful? A natural nervousness occurs.
How do we transform the inhibitory feelings and doubts into an asset with enormous potential?
When it comes to developing an idea, there is no point that is more correct to start with than another. It can be a specific assignment made ​​on the basis of a recognized market needs, an implicit or explicit user request, a gap in the product portfolio, a new production machine, a new material, the possibilities are numerous. At other times, it feels as if the idea comes dumping down from a clear blue sky, that is, the idea starts with an intuition, but what is intuition?
We are moving around a world that through our senses fills us constantly with impressions, observations and information, some we are aware of, others are simply sorted out, categorized as irrelevant, a fleeing thought. But the brain has registered them! When we receive new impressions, something marvelous happens once in a while, the earlier impressions are restored and combined with the new impressions; Voila! Genius has occurred. Intuition is based on the combined observations and impressions which take on new meaning, a new context and meaning is created.
So how is results created on this intuitive, blurred and vague background?
A model that works to achieve a successful collaboration and result is to create a mutual trust, understanding and respect between the parties. There should be ample opportunity to experiment and play with ideas in a close and trusting cooperation. There should be created a solid framework with expectations, goals, milestones, budget, production, materials, distribution, market and users – also called a Design Brief.
Be confident, be inspiring, do your work, the greatest successes are still waiting for redemption, because the opportunities lay in the unknown, in new combinations of existing knowledge, and with the right structure, ideas become successes.
© Copyright Svend Onø
The True Cost of Bad Design Process
If you think that good design is expensive, then you should look at what bad design costs!
Of course, any budget overrun should be avoided, or rather, a realistic budget is essential. Thorough planning for all phases involving design and product development can pay off to the highest degree.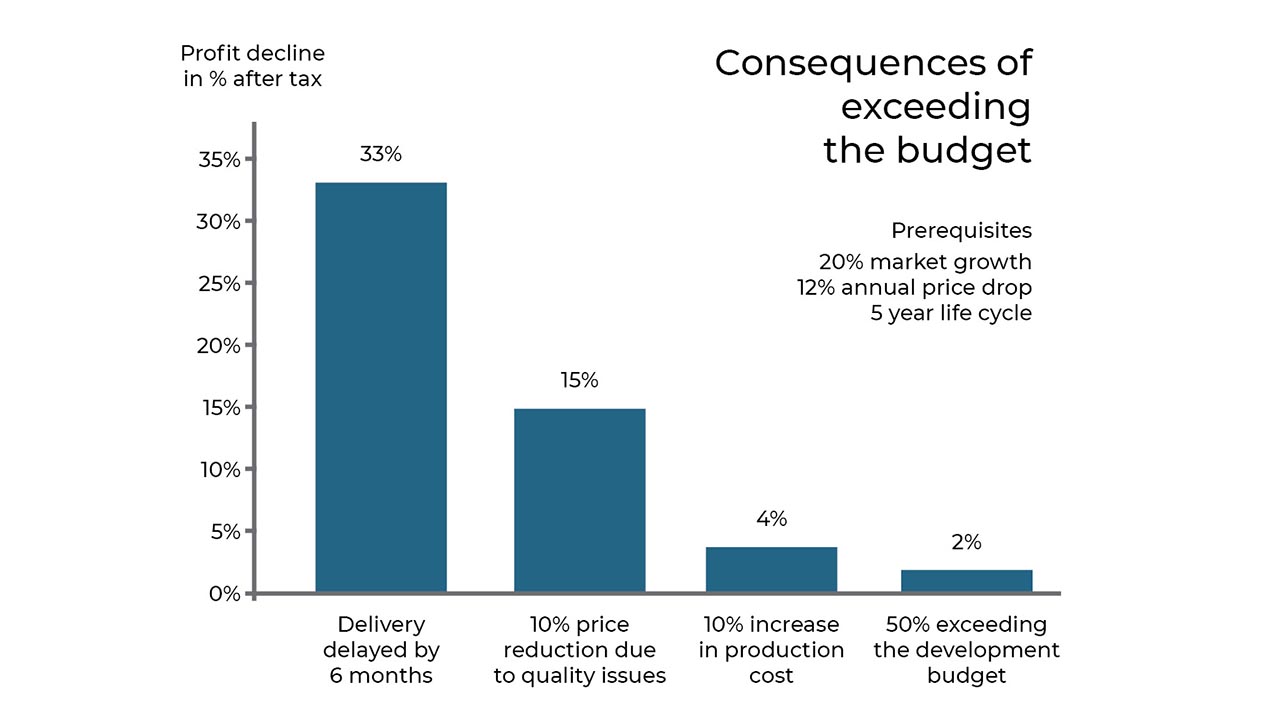 Design Brief
In a professional partnership provides for a reconciliation of expectations, a Design Brief.
How do you want to market your business?

How is your product portfolio composed?

What does the market look like?

What are the success criteria?

What purpose does the product serve?

Who is the product addressing?

What materials are available?

What production method is used?

What is the retail price?
Just a few examples of questions that can be made, in addition to the time and money!
Good planning is half the victory
It is first and foremost the task of the designer to implement user needs. But the rest of the pieces of the puzzle must also meet in a successful solution.
It is too costly with mistakes and wrong conclusions, the finished product must hit the first time. Unfortunately, there is no guarantee of success, the real test is only when the product is on the market.
What is the cost of design that creates value?
Design is much more than styling, it is also about creating value. Good planning and project management are a key success factor for profitable product development.
The investment in design must be able to pay for itself, and the structured and practical approach makes it far more likely that the product will be attractive for consumer perception. And it is the consumer who must demand and buy the product! It is therefore crucial that the product stands out from its competitors, it must have a distinctive character so that the benefits are highlighted and obvious.
© Copyright, Svend Onø
Let us review the possibilities
Welcome to the Club of the Opportunity
Embrace and Energize the Journey
Unlock Your Business's Potential with a Proven Design Strategy to Overcome Challenges
If you are looking for creative design solutions to help you tackle your business challenges, we can help you find the perfect design solution to fit your needs.
From strategic design to product design, we have the expertise to help you reach your goals.
Contact us today to learn more about how we can help you find the perfect design solution for your business.
Release the Potential
There are the kinds of problems that you cannot manage your way out of;
you have to design your way out.
Some problems are open with fuzzy or no boundaries, some problems are complex with many elements that are related to each other, you may experience constantly changing dynamic problems, and networked problems with many inter dependencies between stakeholders. You might find Design Thinking very useful.
How Designers Think
Design Thinking is a way of thinking and behavior that is very suitable for solving wicked problems. Wicked problems in the sense that they are ill-defined or tricky; problems that is difficult to solve because of incomplete, contradictory, and changing requirements that are often difficult to recognize.
Design Thinkers are comfortable with uncertainty and complexity
This allows for the problem and solution to co-evolve, it allows for trial and error: mistakes are learning leaps thinking in paradoxes, not dilemmas.
Design Thinkers have the ability to switch between thinking modes
Holistic and Detailed. Analysis and Synthesis. Diverging and Converging. Out of the box and Inside of the Box.
Design Thinkers are emphatic
They can adopt someone else's point and can relate to the other persons needs and use that perspective in problem solving.
Design Thinkers always come with solutions
They are optimistic. Solutions are practical and scalable. They always create a way out of the problem.
Design Thinkers have the ability to re-frame problems
Working on the problem is as important as working on the solution. The use of metaphors, narratives, role-playing etc. The way you look at a problem defines its solution scope.
How Designers Act
The Design Thinking mindset supports an approach to problem solving that is very suitable to work on wicked problems.
Design Thinkers work in teams
Co-creation = making the most of human resources. The 'friction' between stakeholders provides energy and inspiration. Workshops are condensed & lean innovation processes.
Design Thinkers prototype
Trial and error to let the problem and solution co-evolve. Prototypes are not solutions but reframed questions. You can prototype products, campaigns, business models, services …
Design Thinkers visualize
The ability to model, capture in a sketch, or a visual, not only as communication, but also as prototype or reframing of the question.
Design Thinkers adopt different roles
Representing Innovation. Representing the User. Representing Marketing/Communication. – or being the interface between all of the above.
Design Thinking made consistent to achieve extraordinary results
An example of a Design Thinking process could have six stages:
– Understand – Observe – Define – Ideate – Prototype – Test –
Within these six steps, problems can be framed, the right questions can be asked, more ideas can be created, and the best answers can be chosen. The steps aren't linear; they can occur simultaneously and can be repeated. Design Thinkers will be able to connect with and invigorate their ideation processes in order to take innovation and product development to a higher level.
In short – Design Thinking is the very foundation of achieving innovative outputs that connects with people, users, and customer all alike.
Inspiration versus Innovation
Pioneer Innovation or Second Mover Strategy?
Do you want to be a pioneer innovator that carries great risks and get only 2.2% of your possible innovation value?
Or do you want to be in the category of second mover innovators that could possibly reap 97.8% of the innovation value?
Companies can innovate more quickly by standing on the shoulders of their competitors rather than by constantly starting design from scratch.
Smart companies inspires each other, taking some poorly implemented ideas and making them better.
While some consumers and firms get frustrated with companies releasing similar products, the reality is that a second mover approach potentially results in better products for the consumer.
"If I have seen further, it is by standing on the shoulders of giants."
Isaac Newton
Smart Inspiration
What consumers and companies fail to realise, is that a second movers company is putting pressure on first mover company to innovate to stay ahead of the game. Over time, these two strategies will continue to innovate and differentiate, pushing the other to do better.
This is healthy competition, without competition, everything stagnates.
When a product that has been in development for one or more years can be copied and brought to market in a very short time, first mover advantage has lost its headstart. Where innovation brings new things into the world, second movers spreads them; where innovators break the habits, second movers perfect the new one; and while innovators can win big, second movers often win bigger.
The intelligent design approach facing these conditions, and the best and most efficient route to innovation is not the tempting imitation or copying, but what we call inspiration.
"Bad artists copy, great artists steal."
Picasso
Smart Innovation
Being able to ask the right questions to identify the core issue – identifying the causes and not just the symptoms, look at the market, observe consumers, find the inspirational ideas, convert them, redesign existing components, refine them, improve and optimize them, adapt them, built better, cut to the core, test the ideas and prototyping rather than planning, and make sure to be ethical and respect intellectual property rights.
Design is about being honest
It's about bringing up the distinctive character of a product and accentuating it.
One of the key design principles of great designers is to make the assets of the product positively stand out.
Design is about implementing user needs.
Design runs on the spirit of "put it on the market and see how it goes."
Production cycles are very short and quality may be compromised, but over time some product can be improved and becomes more stable.
It is only on the market a product will prove it's value.
In other words, it is time to be innovative about inspiration.
© Copyright Svend Onø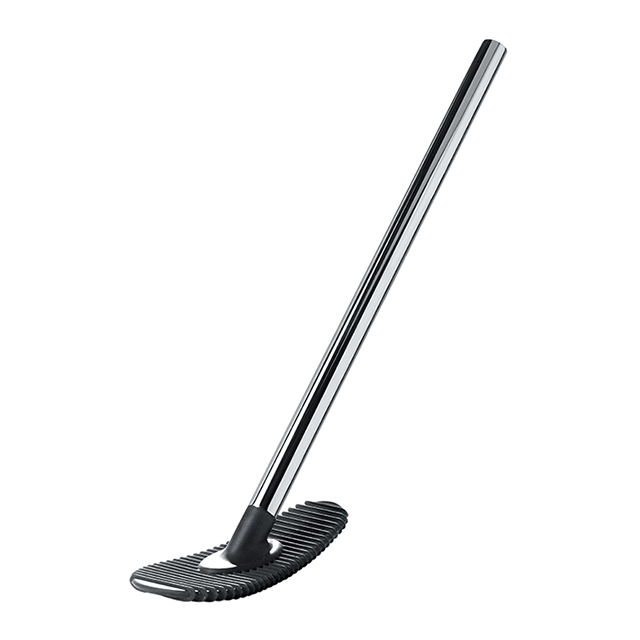 Ultra-hygienic toilet cleaner RODE DAILY made of silicone.
The ribs are specially designed to clean even the most inaccessible surfaces of the toilet.
The toilet cleaner stays clean after use because the design and material prevent stains and accumulation of bacteria.
Quite simply, this toilet cleaner more effective and hygienic than a traditional toilet brush.
Innovative Design
First, Onø Design developed an intuitive idea to avoid disgusting nylon brushes.
The market was then thoroughly investigated. A study is necessary to avoid imitating any existing products, and to develop a unique design solution.
The goal was to offer a toilet brush with a more efficient cleaning and sustainability through a much longer life for the product.
 Design Aesthetics
The design strives to be innovative and traditional at the same time.
As little design as possible, honest and discreet, easy to understand, and the aesthetics of the series are of a long-lasting and durable nature.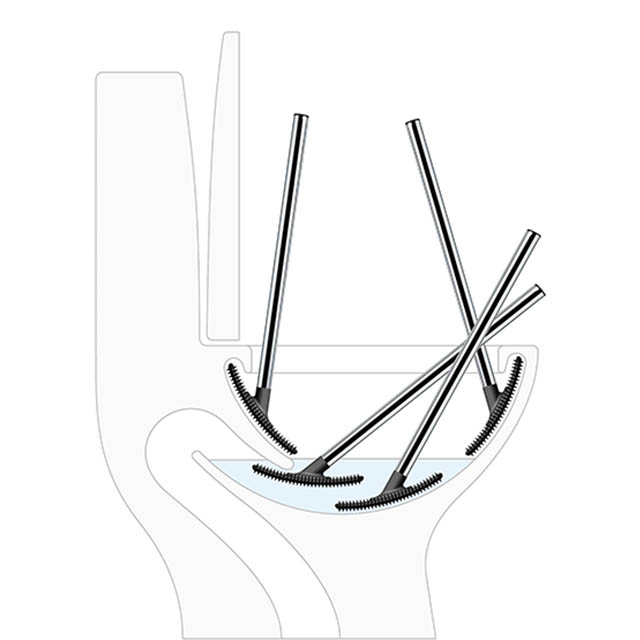 Functional Design
The DAILY silicone brush is designed with ribs and has the right softness and shape to scrub and clean all surfaces in a toilet.
Silicone is an obvious choice for cleaning toilets. The ribs do not collect dirt, as a traditional brush does between the nylon hairs.
Bacteria cannot grow on silicone and in this way keep DAILY clean.
Silicone is a very durable material. DAILY has been designed for daily use for many years and in this way protects the environment.
Awarded Design
The toilet cleaner was nominated for the Global Innovation Awards (GIA), presented at the International Home + Housewares Show in Chicago in March 2018.
The nominated toilet brush, goes by the name LOOEEGEE in North America, WC-CHAMP in Germany, while in the rest of the world it is known as RODE DAILY.
Once again, the innovative toilet cleaner LOOEEGE / DAILY received a design award.
This time with Retailers Choice at the Hardware Show in Las Vegas May 2018.
From 0 to 3 million USD in turnover
… in just 3 years with 5 designs!
To increase your revenue and ensure long-term success, we can help you to create a strategic plan of your design product portfolio.
Lesson with Solar LED Light
With a paradigm change from Chinese to a Scandinavian Design approach, eye catching design and improved features are offered by Bockia.
In corporation with Onø Design, Bockia is not only boosting sales, a Brand is developed and a unique market position on its way.
New designs introduced October 2009 at the Hong Kong International Lighting Fair.
The designs which achieved a turnover of 3 million USD from 2010 to 2012.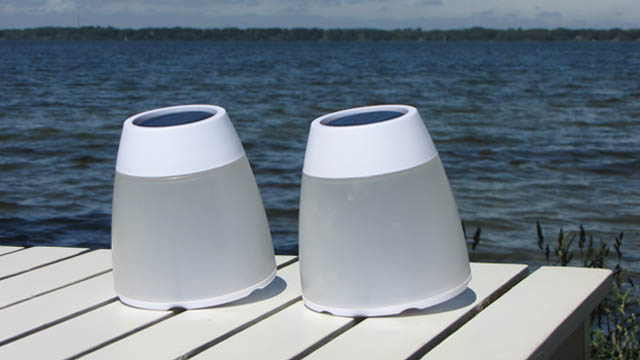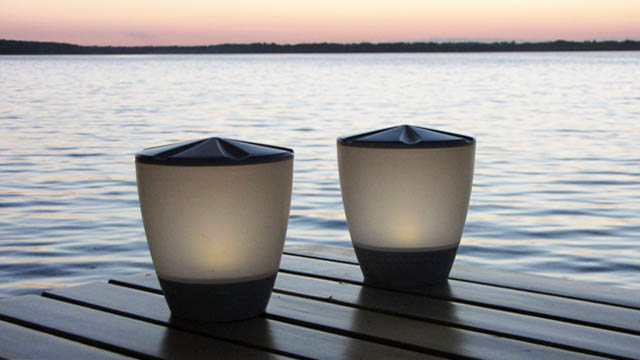 Turner
2010 Turner was the first to receive China's Most Successful Designs Awards.
China's Most Successful Designs Awards recognize top international designers and companies for their designs that are most successful in the Chinese market.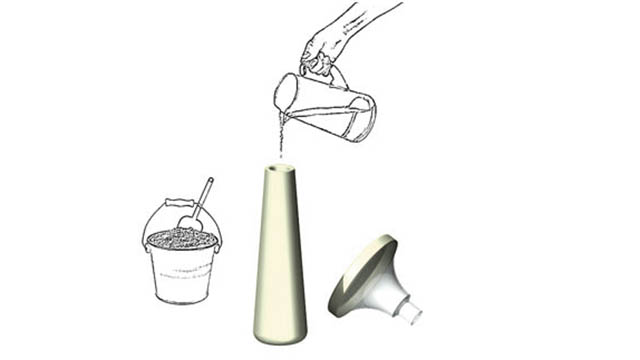 Burn Daylight
Fill Aton with water or sand to ensure that it is steady on any surface, hard or soft.
Aton provides the optimal light for outdoor use.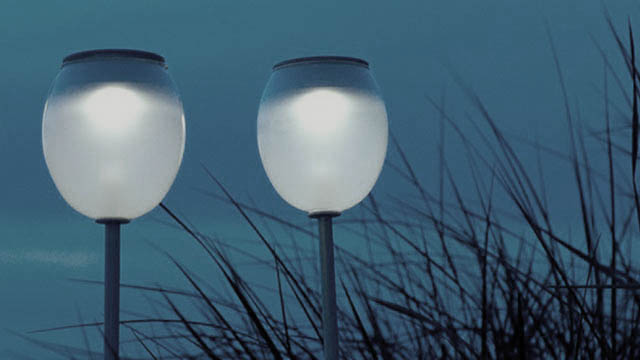 Blowfish
Solar cell luminaire with diffuser in frosted glass. Place Blowfish in direct sunlight where the panel can be maximally illuminated with daylight.
The more sunshine, the more hours the light burns. Shady places will affect the charging of the batteries, shortening the time the light can burn in the evening and at night.
Practical and versatile
Can be used both as Bollard and as a Lantern.
– No extra cost for electricity
– Installed in a few seconds
– Automatic ignition at dusk
– No wires, easy installation
– Placed according to your choice
– Battery type AA
– 620 x 110 mm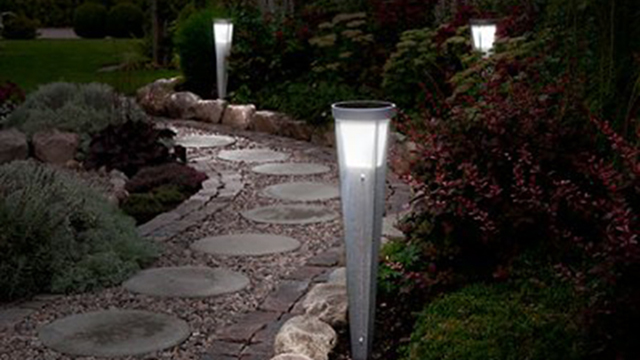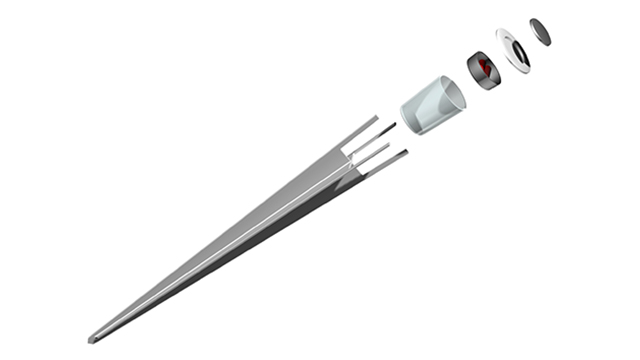 MrX
Produced in robust cast aluminum and frosted glass.
MrX lift up any outdoor area.
Solar Torch
Practical and versatile
Charged by sunlight.
IP45 – 130 mm x 670 mm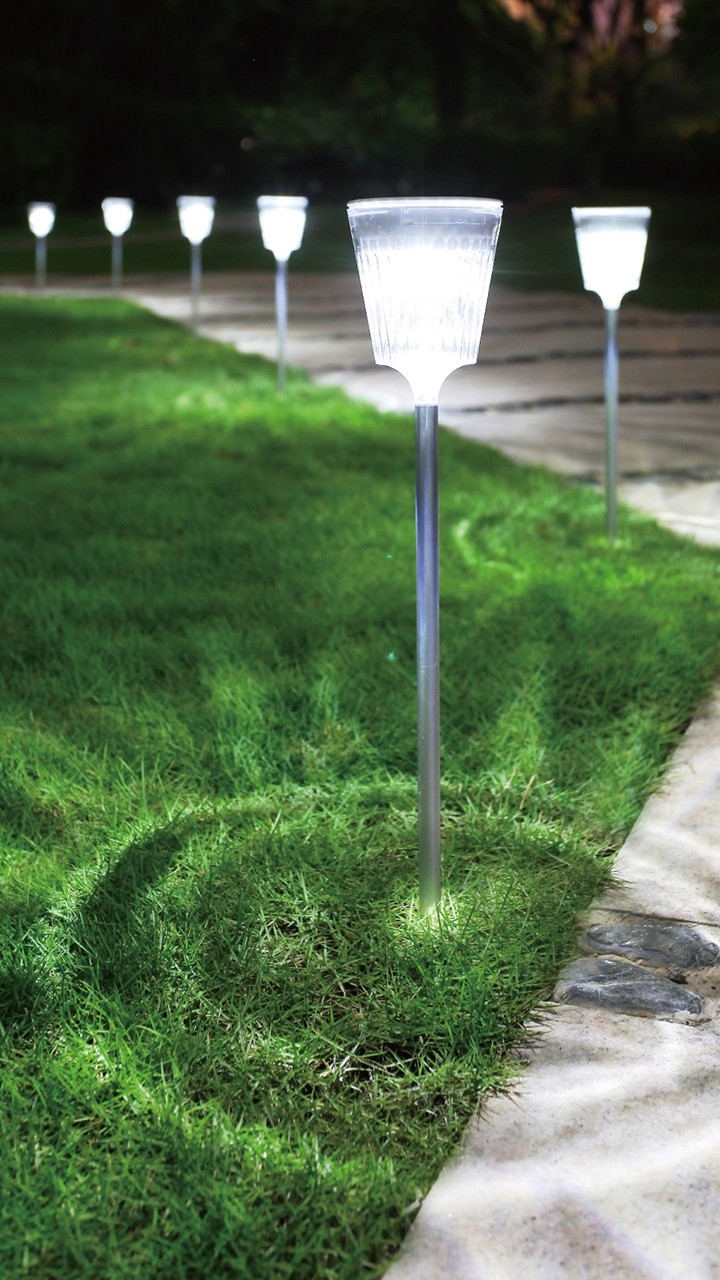 Ra
Slim and minimal design, maximum lighting.
Designed with prism that gives a sunlight pattern on the ground.
Charged by solar cells.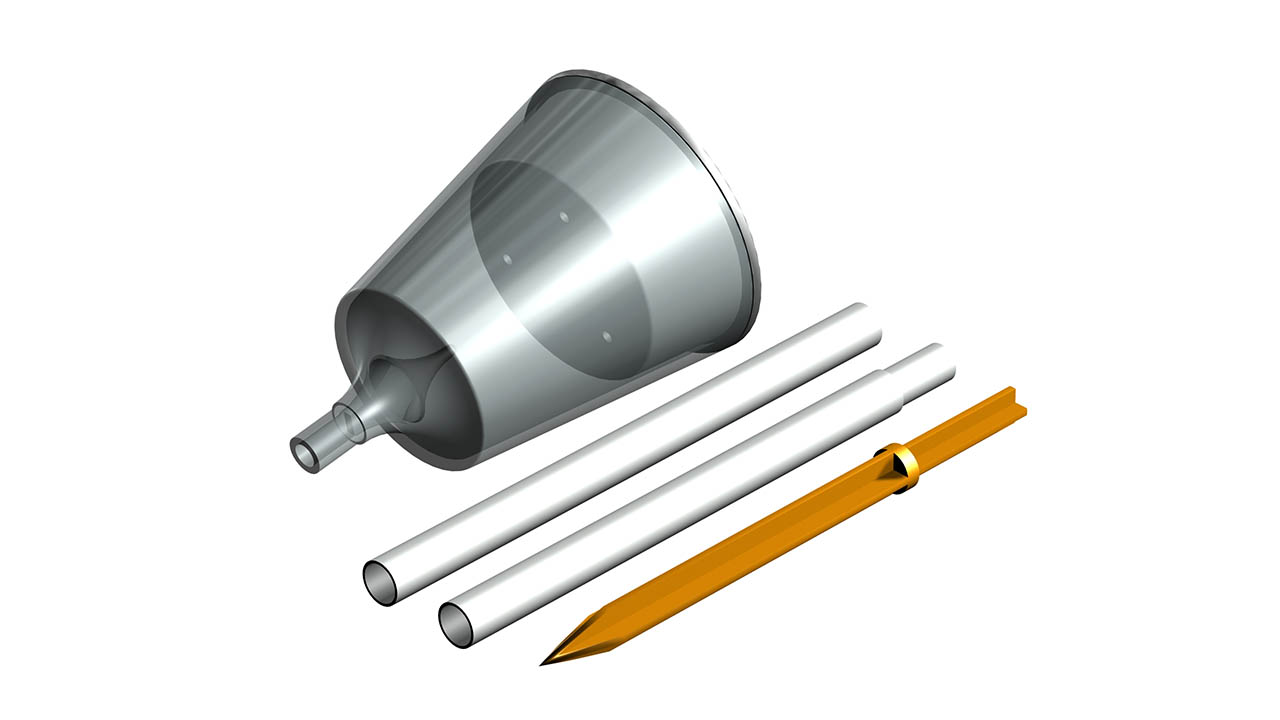 Holistic approach
New features and a great looks do not stand alone. Maximizing product portfolio design, production, assembly and transportation is crucial to the product's price and success.
The Magic of Integrated Design
Finding Commitment and Common Ground are Essential for Succes
Integrated design is a interdisciplinary holistic approach to design that brings together various disciplines.
All the stakeholders involved in the project collaborate about planning and specifications to develop optimum solutions for each discipline.
Design Process reduced from 24 to 6 months!
Previously, Ascom calculated with 24 months for product development.
The design team introduced the "Integrated Design" process, and we shortened the development time to 12 months.
With a team ranging from 10-30 experts, the savings were significant.
Svend Onø was introduced to 3D software ProEngineer and integrated CAD, which again reduced the development from 12 to 9 months, and later from 9 to 6 months.
Truly a great experience and landmark experience.
Small detail – Great effect
A simple idea resulted in a 20% cost reduction!
By replacing the handle's two narrow metal bands with a single one, only a single screw was needed.
The assembly became much easier, simpler and much faster.
Even small cuts in production costs can lead to significant cost savings.
Bodum 1990 – 1993
Let's build a better world!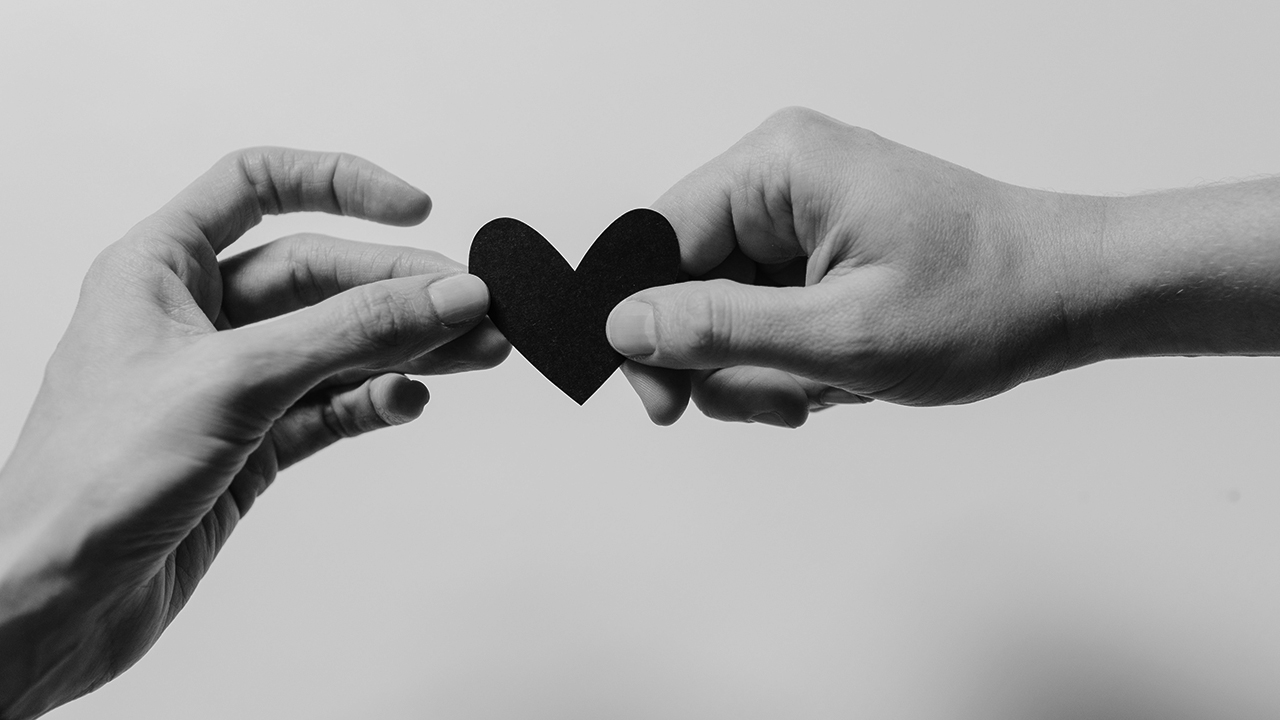 Corporate Social Responsibility
As Design Professionals here at Onø Design we have a unique opportunity to use our creativity and resources to make a positive impact on society.
By taking a proactive approach to Corporate Social Responsibility, we can help create a better world for everyone.
We are centered around these 6 basic values:
Environment
We implement a rational utilisation of materials, manufacturing processes and energy usage.
We are committed to using resources responsibly and making use of recyclable and reusable materials whenever possible.
We take into account the entire life cycle of our designs, from production to disposal.
We maintain a critical contemporary understanding of the science and technologies necessary to create designs that minimise environmental impact.
Inclusivity
Inclusivity is key to creating a welcoming and accessible design for everyone.
We must strive to create design solutions that are inclusive of all people, regardless of age, gender, ability, language, or background.
This means taking into account the needs of those with mobility challenges, the elderly, people with special needs, children, immigrants, and people with language barriers.
By doing so, we can ensure that everyone has access to the same opportunities and experiences.
Legal Compliance
We are committed to ensuring that our design solutions are in full compliance with all applicable legal requirements.
We take our legal obligations seriously and strive to ensure that our practices are in line with the highest standards of legal compliance.
We are dedicated to upholding our legal obligations in all countries in which we operate, including copyright legislation, font and image licensing, piracy, plagiarism and appropriation, health and safety standards, environmental standards and reporting, adequate product testing, and IP legislation.
Human Dignity
We believe that all people should be treated with respect and dignity, discrimination is under no circumstances accepted.
Design should reflect this belief, and must not be used to negatively portray any group of people.
We strive to create designs that uphold basic human dignity and promote respect for all.
This means fair remuneration, no precarious employment, decent working hours, no bonded labour, special Protection for young workers and no child labour.
Safety
At all times, we prioritize safety in our designs and processes.
Our focus is to ensure that our products are safe for the end-user and all those impacted by our designs.
We take into account the safety of our products throughout all stages of production, use, and disposal.
We strive to create safe and secure products that protect the health and well-being of all those involved.

Pro Bono
At Onø Design, we believe in giving back to our community. That's why we offer pro bono advice to those in need.
We believe everyone should have access to quality services, regardless of their financial situation.
We are proud to offer our skills and knowledge at no cost or at a discounted rate.
We do not accept any speculative work
We value our time and the time of our clients, and we know for certain that the best work is done when there is a clear understanding of the project scope and expectations.
We are happy to discuss potential projects and provide estimates, but we do not accept any requests for free work.
Spec work can be damaging to both the designer and the potential client. Not only does it devalue the designer's work, but it also creates an unhealthy relationship between the two parties. Instead of building a trusting, long-term relationship with a single designer, the client is asking multiple designers to submit work with little communication, hoping that the right design will be presented. This approach can lead to misunderstandings and a lack of trust, which can be detrimental to both parties.
Finally it is easier to handle design rights
In a simple, low-priced and quick way, the Danish Design Panel handle legal disputes regarding infringement of architecture, design and craftsmanship.
The Danish Design Panel is independent of parties and is based on the highest expertise in the field. The panel's evaluations is intended to become so strong, that no one will take the cases to the ordinary court system and instead seek amicable agreement.
The Danish Design Panel is established on the basis of contributions from the industry organizations behind the board, as well as financial support from the Dreyer Foundation, Statens Kunstfond and UBVA.
Composition of the Danish Design Panel
For each subject area within architecture, design and crafts, there will be special experts attached, who have the professional expertise to make decisions in matters of intellectual property infringement. The Danish Design Panel can also be supplemented by additional professional expertise if needed, and can cover all types of cases that occur.
The Danish Design Panel is a brainchild of Professor and Chairman of the UBVA, Morten Rosenmeier in joint collaboration with Designer and Expert Judge, Svend Onø.
The association is founded by a number of organizations within architecture, design and crafts, as well as Danish industry, Danish business and leading specialized Intellectual Property Attorneys.
The parties behind the Danish Design Panel
Forbundet Arkitekter og Designere
Design Denmark
Danske Kunsthåndværkere og Designere
Akademikerne ved Udvalget til Beskyttelse af Videnskabeligt Arbejde, UBVA
Dansk Industri
Dansk Erhverv
Dansk Mode og Textil
Danske Arkitektvirksomheder
Teknisk Landsforbund
Designrådet
RettighedsAlliancen
Onø Design
Løje IP
Bech-Bruun
Gorrissen Federspiel
Let's outline the core details and expectations of a design project
Whether we are a Business Owners, Development Directors, Project Managers, Entrepreneurs or Designers, we will likely face challenges and obstacles along the way to opportunity. It is important to be aware of the potential roadblocks we may encounter and to be prepared to tackle them with confidence.
By understanding the challenges and obstacles that may arise, we can be better equipped to overcome them and reach our ambitious goals.
With the right mindset and determination, we can make our dreams a reality.
A design brief is an essential tool for any design project
A design brief outlines the project's objectives, timeline, and expectations, and serves as a roadmap for the designer and the company.
A well-crafted design brief ensures that everyone involved in the project is on the same page and that the final deliverable meets the company's goals.
By taking the time to create a comprehensive design brief, you can ensure that your project is successful.
By providing your Brand with a competitive edge,
our design can help increase your company revenue by
32%
… and if you got a stock-based corporation
56%
higher return
The numbers are based on solid research, not just guesswork!
… they are based on a study with 2 million financial data points and over 100.000 design actions over five years.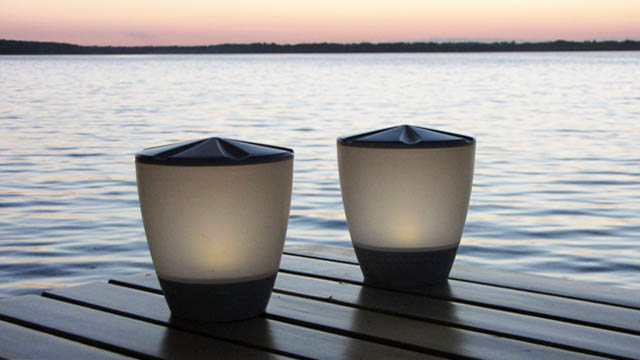 From 0 to 3 million USD in revenue
… in just 3 years with 5 designs!
"The business value of design"
Read the McKinsey Report – 2018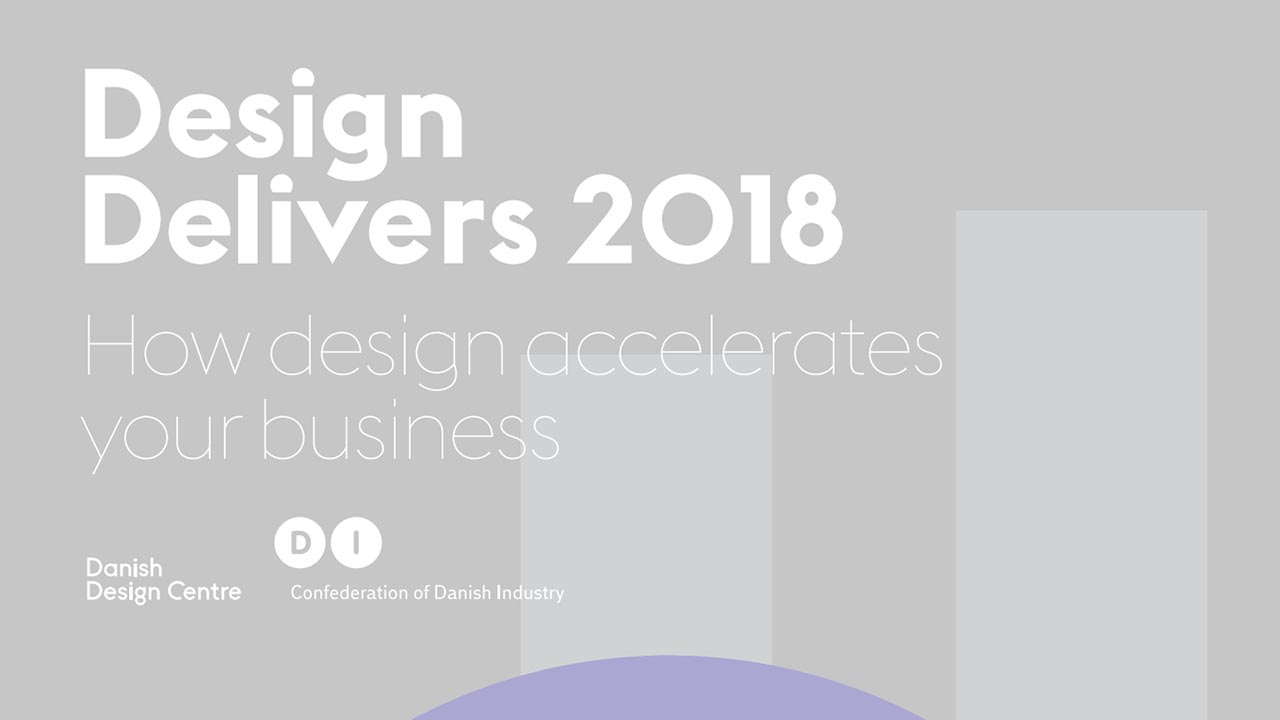 75% find that design has a positive impact on their bottom line
The business value of design is a crucial aspect that has gained increasing recognition in today's competitive and consumer-centric market. Beyond aesthetics, design plays a pivotal role in driving success, differentiation, and long-term sustainability for businesses. Whether it's a product, service, or overall brand experience, investing in thoughtful and strategic design can yield numerous tangible benefits.
One of the primary advantages of design lies in its ability to create a strong and memorable brand identity. A well-designed brand communicates the company's values, mission, and personality to the target audience, establishing an emotional connection and fostering brand loyalty. As customers identify with the brand, they become more likely to choose it over competitors, leading to increased customer retention and market share.
Innovation and creativity are vital for staying relevant in a dynamic business landscape. Design thinking, a human-centered approach to problem-solving, allows businesses to generate innovative ideas that meet customer needs effectively. By putting customers at the center of the design process, businesses can create products and services that truly resonate with their target audience, driving higher demand and market acceptance.
Embrace the Power of Innovation
Innovation within industrial design refers to the application of creative and inventive thinking to the design and development of products, systems, and processes in the industrial and manufacturing sectors. It involves the use of design principles, aesthetics, functionality, and user-centered approaches to create innovative and impactful solutions.
Industrial design plays a crucial role in the innovation process by translating ideas, concepts, and requirements into tangible and marketable products. It encompasses both the physical and experiential aspects of a product, considering factors such as form, function, ergonomics, materials, manufacturing processes, and user interactions.
Here are some key aspects of innovation within industrial design:
User-Centered Design
Innovation in industrial design often involves a deep understanding of users' needs, preferences, and behaviors. Designers employ research techniques like user interviews, observations, and usability studies to inform the design process and create products that meet user expectations.
Design Thinking
Design thinking is an iterative and human-centered problem-solving approach that encourages innovation. It involves empathizing with users, defining problems, generating ideas, prototyping, and testing solutions.
This process helps uncover new opportunities, challenge assumptions, and arrive at creative design solutions.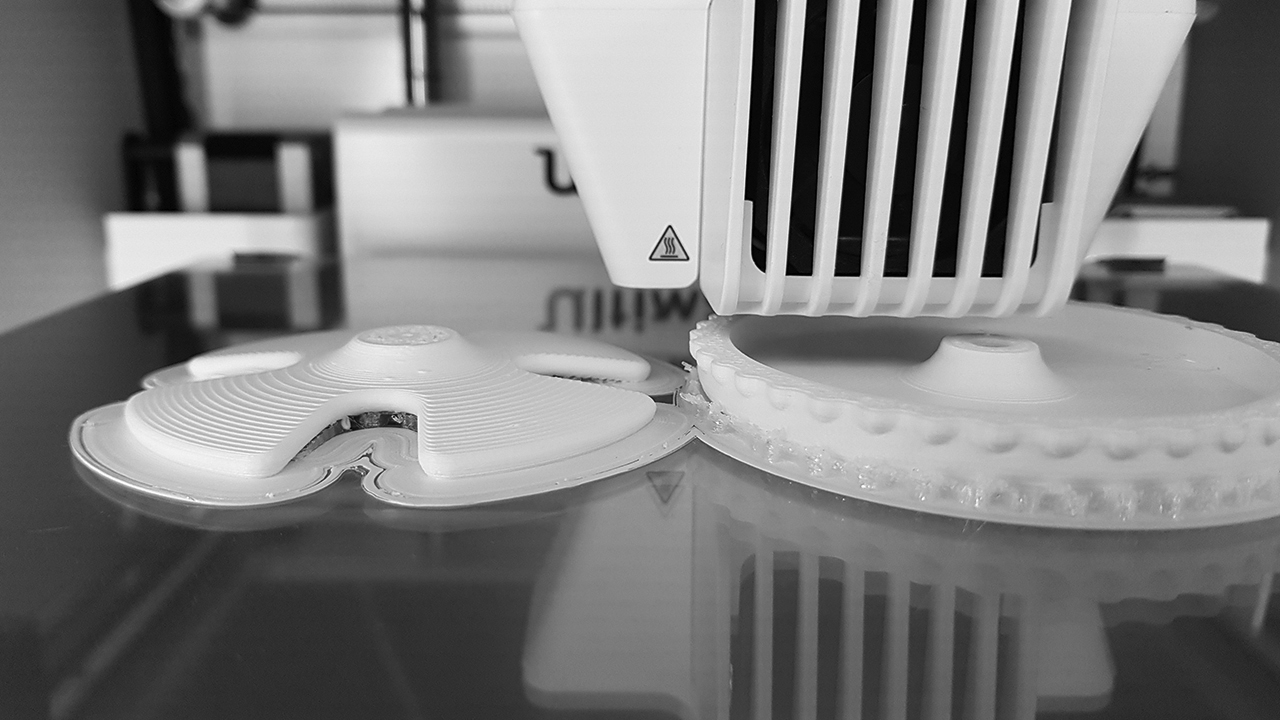 Material and Manufacturing 
Industrial designers explore new materials, manufacturing techniques, and production processes to push the boundaries of what is possible.
By leveraging advancements in materials science, additive manufacturing (3D printing), automation, and sustainable practices, designers can create products that are more efficient, sustainable, and cost-effective.
Aesthetics and Emotional Appeal
Innovative industrial design not only focuses on functionality but also pays attention to the emotional connection between users and products. Aesthetics, branding, and sensory experiences are essential aspects of design innovation, as they can influence consumer perception, desirability, and market success.
Sustainability and Social Impact
With the growing emphasis on environmental and social responsibility, innovation in industrial design includes considerations for sustainability. This involves reducing the environmental footprint of products, optimizing energy efficiency, using recycled materials, promoting circular design principles, and addressing social and ethical concerns throughout the product lifecycle.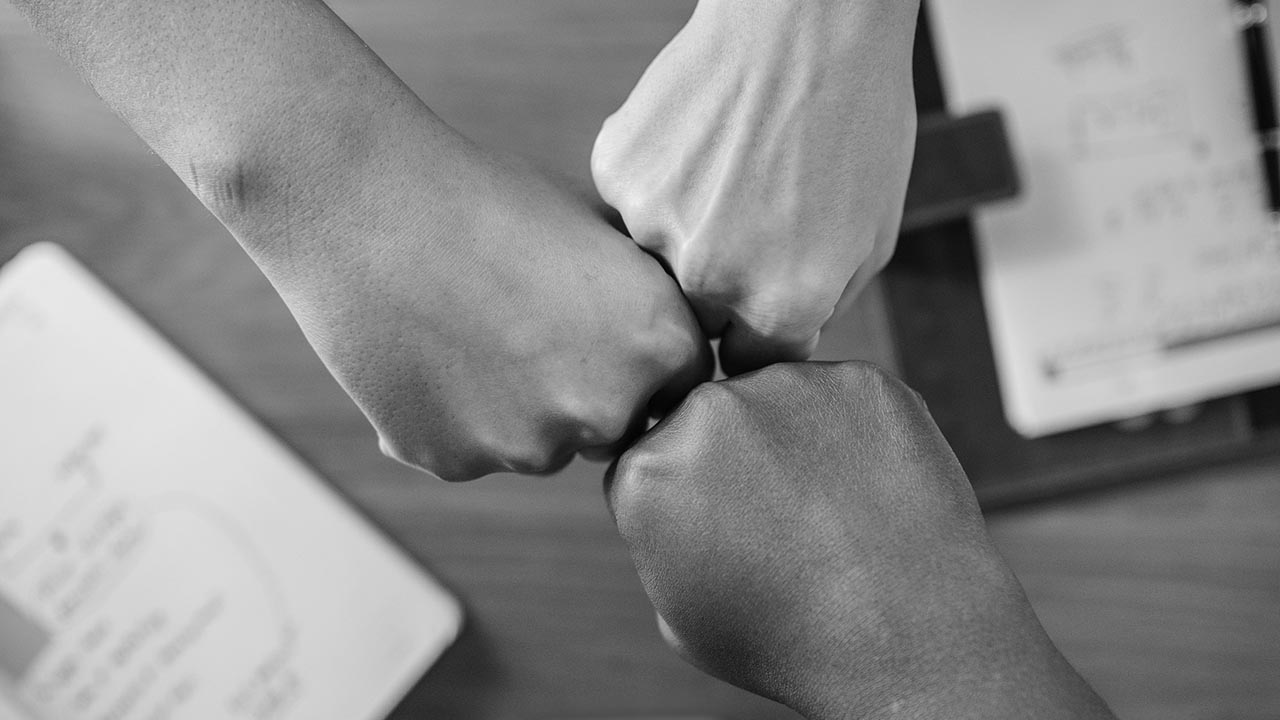 Collaboration and Interdisciplinary Approach
Innovation in industrial design often requires collaboration with diverse stakeholders, such as engineers, marketers, manufacturers, and end-users. By embracing an interdisciplinary approach, industrial designers can leverage different perspectives, expertise, and knowledge to drive innovation and create holistic solutions.
Overall, innovation in industrial design aims to improve the functionality, usability, aesthetics, sustainability, and overall user experience of products, while also considering manufacturing feasibility and market viability.
By integrating creativity, user-centered design, technological advancements, and strategic thinking, industrial designers contribute to the development of innovative solutions that meet evolving consumer needs and shape the future of industries.
Unleashing Creativity and Insight through Sensoric Exploration 
Artful Inquiry is a transformative approach that combines the power of artistic expression with the process of inquiry to deepen understanding, foster creativity, and ignite new insights.
By integrating the arts into the inquiry process, individuals are invited to explore complex questions, engage with diverse perspectives, and tap into their inherent creativity.
In this article, we will delve into the concept of Artful Inquiry, exploring its principles, benefits, and applications across various fields.
We will uncover how this unique combination of art and inquiry can unlock new ways of thinking, enhance learning experiences, and open doors to personal and collective growth.
Whether you are a Business Owner, Development Director, Project Manager or Entrepreneur … Here at Onø Design we can help you to explore the possibilities, alternatives and potential.
Understanding Artful Inquiry
Artful Inquiry is an innovative approach that bridges the realms of art and inquiry. It encourages individuals to use creative expression as a means to explore, question, and make meaning of the world around them. The process of Artful Inquiry involves blending the imaginative and intuitive qualities of the arts with the critical thinking and reflective aspects of inquiry. It invites individuals to engage in a holistic and multi-sensory exploration that taps into their emotions, imagination, and embodied experiences.
The Benefits of Artful Inquiry
Artful Inquiry offers a range of benefits that enrich individual and collective learning experiences. Firstly, it provides a safe and inclusive space for self-expression. Artistic mediums offer unique avenues for communication, allowing individuals to convey complex ideas and emotions that may be difficult to articulate through words alone. This process of externalizing thoughts and feelings can promote emotional well-being, self-awareness, and empathy.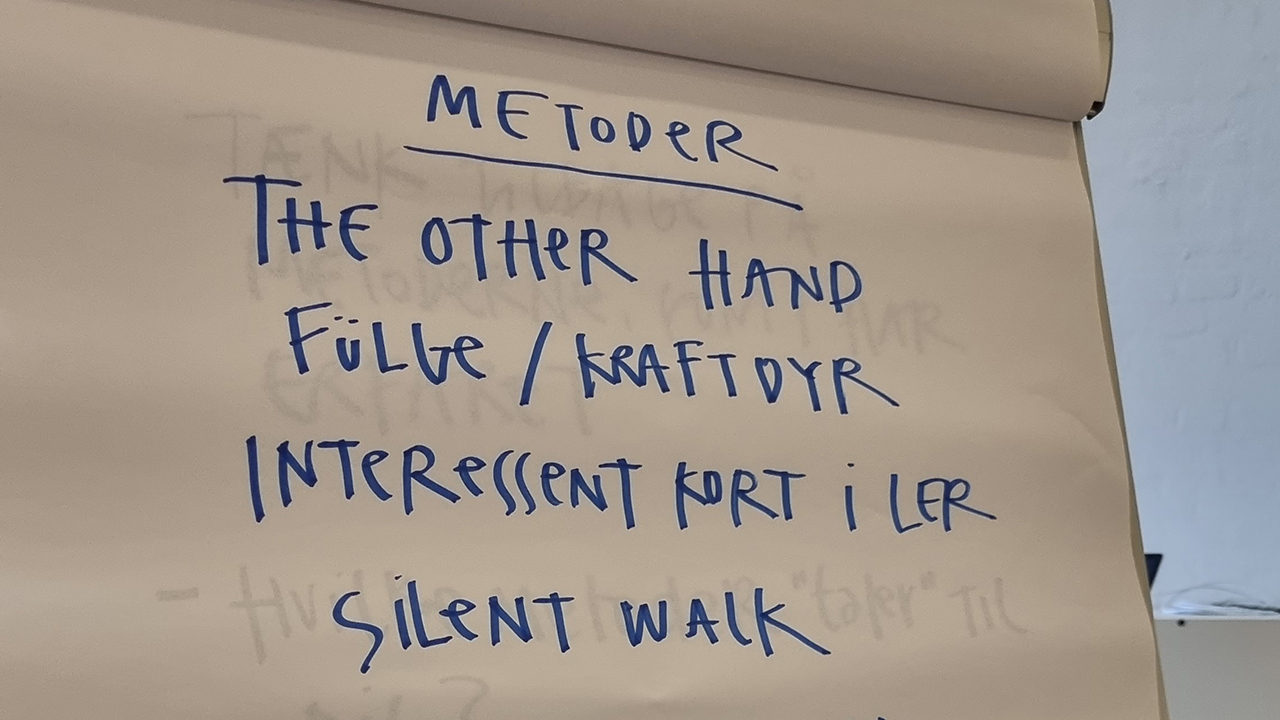 Principles of Artful Inquiry
Artful Inquiry is guided by a set of principles that lay the foundation for its application. These principles include:
a) Aesthetic Exploration: Artful Inquiry encourages individuals to engage with aesthetic experiences, appreciating and examining the beauty, form, and meaning embedded in artistic expression.
b) Embodied Engagement: It recognizes the power of embodiment and encourages individuals to explore art not only intellectually but also through their senses, emotions, and physical experiences.
c) Reflective Dialogue: Artful Inquiry promotes dialogue and reflection as essential components of the process. It invites individuals to share their interpretations, listen to diverse perspectives, and engage in open and respectful conversations.
d) Metaphorical Thinking: Artful Inquiry recognizes the potency of metaphors as tools for understanding and sense-making. It encourages individuals to explore and create metaphors that illuminate complex ideas and concepts.
e) Playful Exploration: Playfulness is a key element of Artful Inquiry. It invites individuals to approach the process with a sense of curiosity, experimentation, and openness to unexpected discoveries.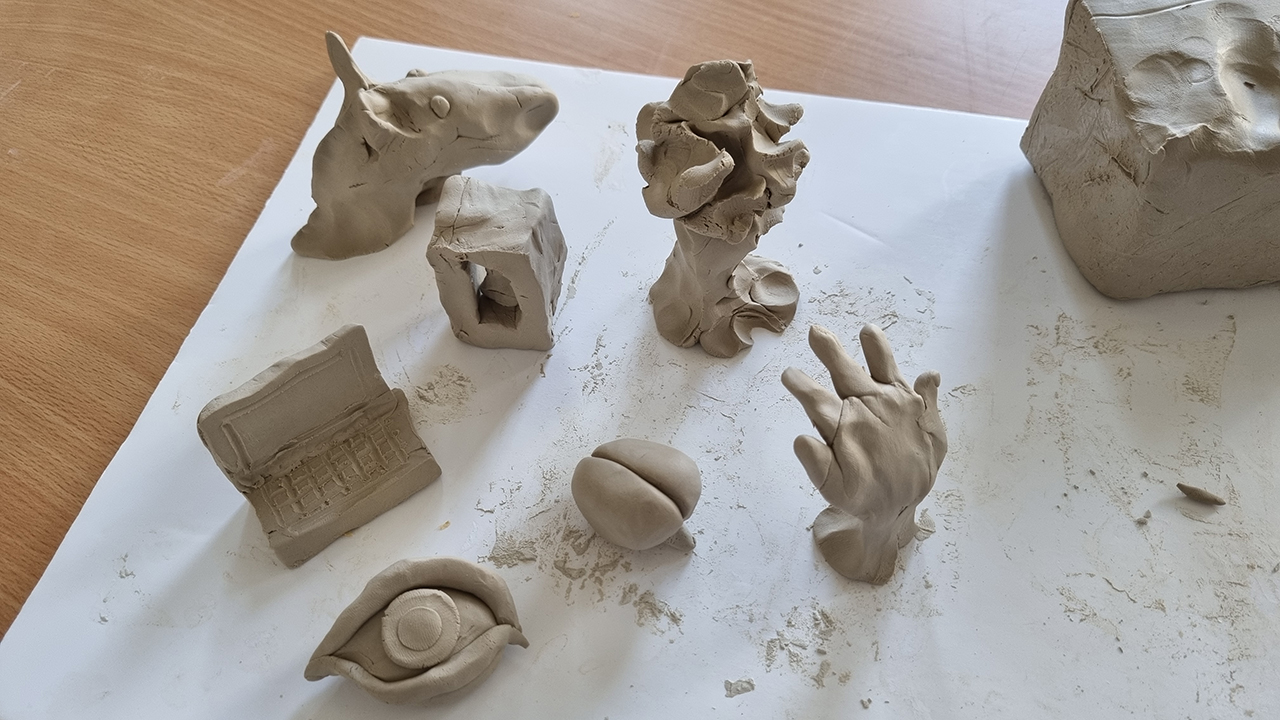 Applications of Artful Inquiry
Artful Inquiry finds applications across various fields, including education, therapy, organizational development, and community engagement. In education, it can be integrated into curriculum design, allowing students to explore subjects through artistic lenses and encouraging interdisciplinary connections.
Artful Inquiry can also be utilized in therapeutic settings to facilitate self-expression, personal growth, and healing. In the realm of organizational development, it can foster creative problem-solving, enhance team dynamics, and promote innovative thinking. Moreover, Artful Inquiry can be leveraged in community engagement initiatives to empower marginalized voices, bridge cultural divides, and foster social cohesion.
Artful Inquiry offers a powerful and transformative approach to exploration, learning, and understanding. By integrating artistic expression with the process of inquiry, it taps into the inherent creativity within each individual, unlocking new ways of thinking and perceiving the world.
Through aesthetic exploration, individuals can delve into complex questions, engage with diverse perspectives, and uncover fresh insights.
Whether in educational settings, therapeutic contexts, or community initiatives, Artful Inquiry holds the potential to unleash the transformative power of the arts, fostering personal growth, nurturing empathy, and driving collective change.
By embracing this unique approach, we open ourselves to a world of endless possibilities, where creativity, imagination, and inquiry converge to create a richer, more vibrant human experience.
8 tips that can grow your revenue by 32%
Welcome to a game-changing tips that could transform the way you approach your business's revenue growth.
In this guide, we will reveal eight powerful strategies that have been tried and tested by successful entrepreneurs and industry leaders. Implementing these tips will enable you to not only reach but exceed your revenue goals, propelling your business to new heights.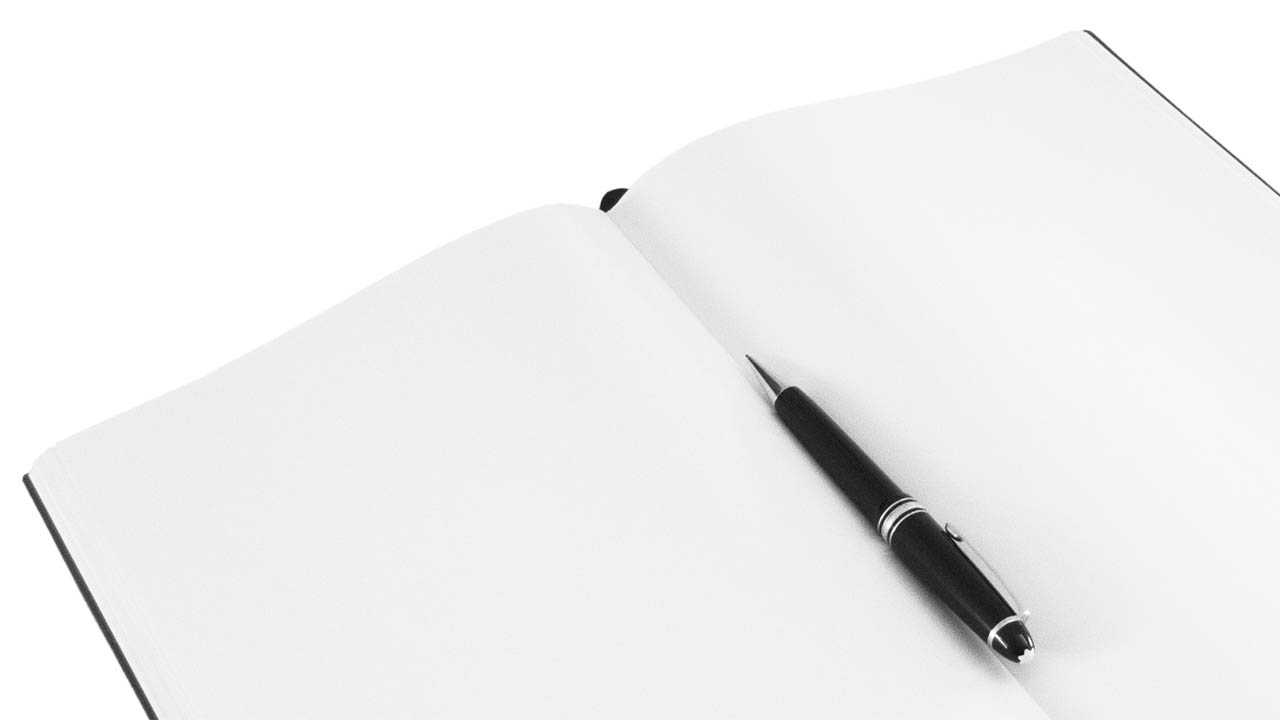 1. Put the pencil away
No matter how your idea originated, you'll undoubtedly be eager to dive into developing your ambitious concept and fortify your business. And yes, product development is undeniably thrilling, and design plays a crucial role in enhancing your bottom line!
However, it's essential not to fall into the same trap as many others by rushing headlong into the solution mode. While enthusiasm is admirable, taking the time to plan and strategize will yield far better results in the long run.
2. Start with a Design Brief
Whether you already have an idea or are looking to discover one, your first step should be to create a comprehensive Design Brief. Outline your specific goals, milestones, budget, and design process, along with any prerequisites like production, materials, distribution, and target markets.
By crafting a well-defined Design Brief, you gain an essential overview of your project and can define your visions and success criteria. This clarity will be instrumental in guaranteeing a high return on your investment in design. A solid Design Brief sets the foundation for a successful and purposeful journey toward achieving your business objectives.
3. Activate skills
Identifying and engaging individuals who possess hands-on experience with your current products and are familiar with customer and user feedback is crucial. Take the time to inquire about the key factors that make your most successful products stand out and attract customers.
By delving into these insights, you may uncover valuable hidden gems that hold the potential to drive the success of your next project. The knowledge gained from those who intimately understand your products and their appeal can serve as a treasure trove of ideas and inspiration for your future endeavors.
4. Know your costumers
Ensuring that you understand and cater to your users is the cornerstone of a successful business. Begin by observing focus groups, evaluating their needs, and crafting detailed personas and scenarios. Leverage Trend and Lifestyle analysis to gain deeper insights, and meticulously assess functionality and ergonomics.
By taking these comprehensive steps, you can uncover your users' concealed needs and expressed desires. This invaluable knowledge will empower you to design products and services that resonate with your target audience, paving the way for a thriving and customer-centric business. Remember, user satisfaction is the key to long-term success!
5. Know your market
Conducting a comprehensive market analysis is paramount. Thoroughly examine your competitors, evaluating their products, services, and brand strategies. However, be cautious not to fall into the trap of imitation. Instead, focus on creating a unique design, product, and brand that sets you apart.
Embrace new technology, innovative appearances, and enhanced functionality to create a distinctive offering that gives your competitors a run for their money. By staying ahead in these aspects, you can gain a decisive edge in the market and position your business as a frontrunner, leaving your competitors trailing in your wake. Remember, originality and innovation are the keys to long-term success in today's competitive landscape.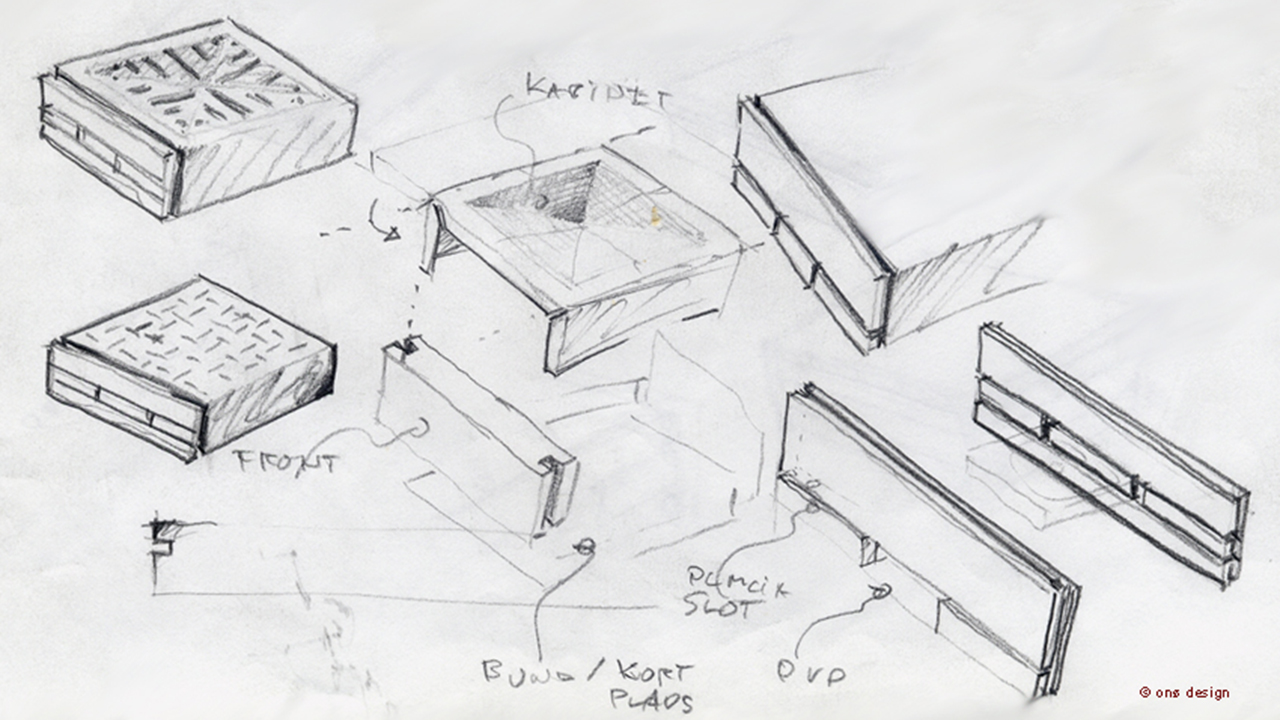 6. Design
Embrace creativity and exploration as you navigate through concepts and ideas, seeking innovative solutions to problems. Play with various materials, constructions, and production methods, and carefully consider distribution strategies.
In your quest, discover harmonious combinations of functionality, aesthetic proportions, materials, colors, and finishes. These combinations will be the building blocks to develop a unique product identity that captivates users and effectively supports and strengthens your brand.
Remember, the process of developing a distinct product identity is an exciting journey of continuous improvement and refinement. Embrace the possibilities and push the boundaries to create something truly exceptional that resonates with your target audience and elevates your brand to new heights.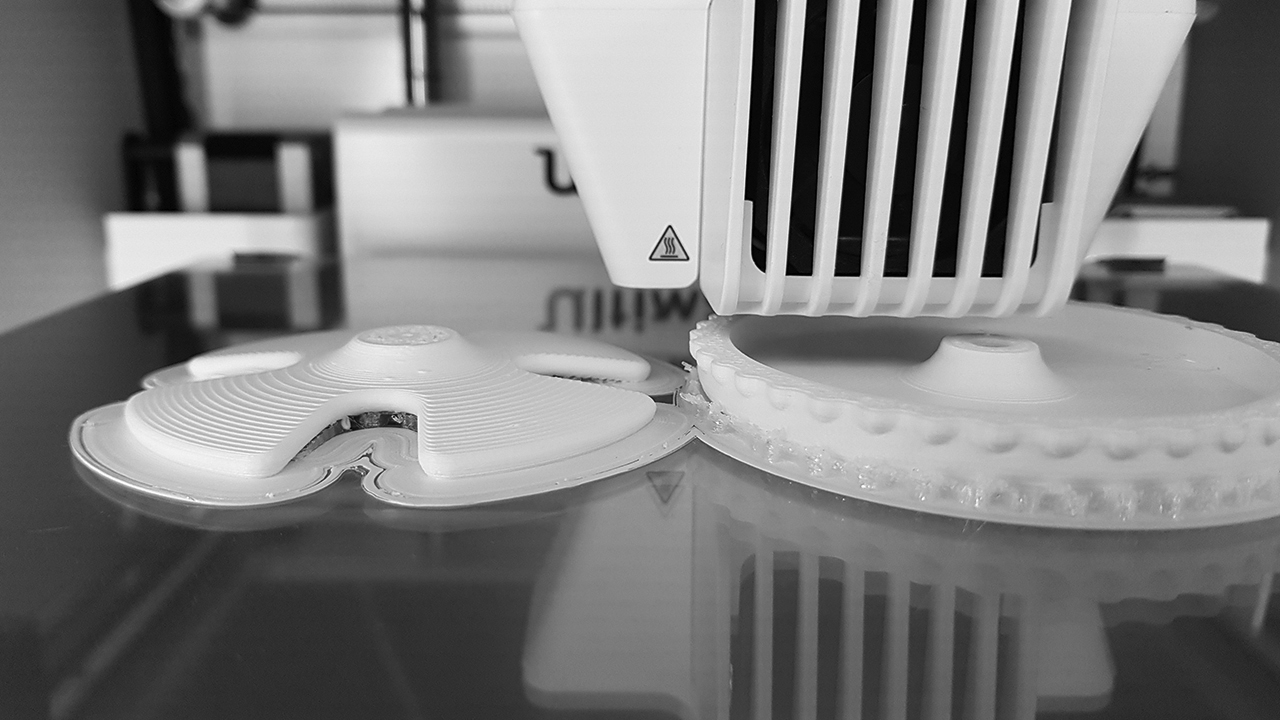 7. Test – evaluate – adjust
Testing early in the development process is essential to identify and rectify errors and shortcomings promptly. Continuously revising and adapting based on feedback will lead to a more polished final product.
Avoid late corrections as they can significantly delay the project and incur substantial costs. Instead, involve all stakeholders, users, customers, and suppliers from the beginning to gather valuable feedback.
Regularly conduct testing, evaluation, and adjustment iterations to refine your product and ensure it meets the needs and expectations of all involved parties. This iterative approach will lead to a more successful and well-received end result, saving time and resources in the long run. Embrace feedback as a powerful tool for continuous improvement throughout the development process.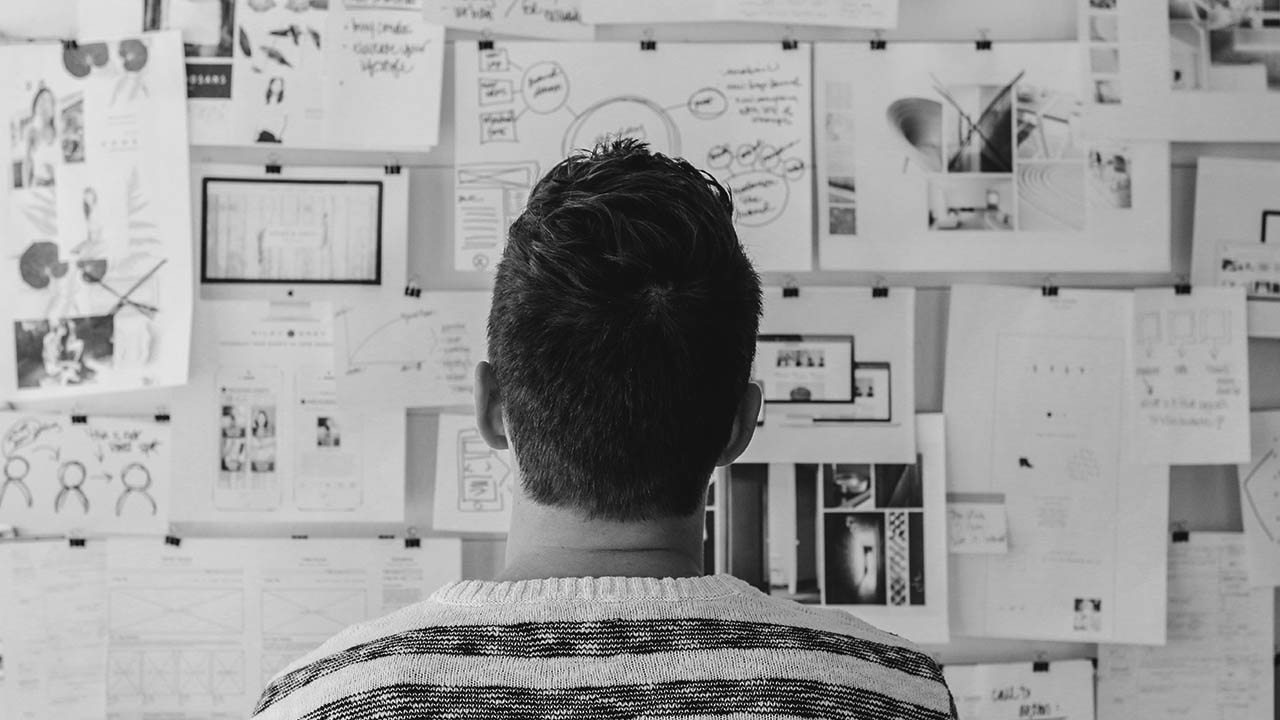 8. See the entirety
To achieve comprehensive success, it's crucial to work in parallel with various important aspects of your business. Align the following key components to ensure a cohesive and effective approach:
Design Strategy: Develop a clear design strategy that outlines your product's purpose, target audience, key features, and long-term vision. This strategy will serve as a guiding framework for your design decisions.

Marketing: Collaborate closely with your marketing team to align your product design with the overall marketing strategy. Ensure that the product's unique selling points are highlighted and communicated effectively to the target market.

Packaging Design: Integrate product design with packaging design to create a visually appealing and cohesive brand identity. Packaging plays a crucial role in attracting customers and conveying the product's value proposition.

Visual Branding: Maintain consistency in visual branding across all aspects of your product and company. A strong and recognizable brand identity fosters trust and loyalty among customers.

User Manuals: Develop user-friendly and informative manuals that accompany your product. Clear instructions enhance the user experience and minimize support queries.

Legislation and Copyright Protection: Stay informed about relevant legislation and ensure that your product design complies with industry standards and regulations. Additionally, take necessary steps to protect your intellectual property, such as copyrights, trademarks, or patents.
By harmonizing these elements and fostering collaboration between different teams, you create a powerful synergy that enhances the overall impact of your product in the market. This holistic approach will not only strengthen your brand's identity but also lead to higher customer satisfaction and increased market competitiveness.
Happy revenue growth!
By implementing these eight tips, you'll unlock the true potential of your business and witness remarkable revenue growth of up to 32%.
Remember, consistency and adaptation are key to achieving sustainable success.
Embrace these strategies with dedication and determination, and watch your business thrive in today's competitive landscape. 
At Onø Design we define succes as; 
Impacting lives and making a meaningful difference in the world.
We are here to give ideas life and form
Let's find out what we together can create, develop and scale.
We invite you to get in touch with us!
We are always open to a non-committal talk about the possibilities.
We'll be happy to assist you with any thoughts and product ideas.

Regenerative Design: A Pathway to Sustainable Future
Regenerative Design is a approach that goes beyond traditional sustainability, aiming to restore and revitalize ecosystems while addressing global challenges like climate change, resource depletion, and environmental degradation. This article explores the principles and practices of regenerative design, highlighting its potential to create a more sustainable and regenerative future for humanity and the planet.
Understanding Regenerative Design
We delve into the fundamental concepts of regenerative design, explaining how it differs from conventional sustainable practices. Discover how regenerative design seeks to create regenerating systems that heal, adapt, and thrive, rather than merely minimizing harm.
The Core Principles of Regenerative Design
Explore the core principles that guide regenerative design. From biomimicry and circular systems to holistic thinking and social equity, each principle plays a vital role in shaping regenerative solutions for a diverse range of challenges.
Regenerative Architecture
Building for a Better Tomorrow: Learn how regenerative design is reshaping the architecture and construction industries. Explore innovative building techniques, materials, and energy systems that foster harmony with nature and promote human well-being.
Regenerating Ecosystems
Restoring Balance in Nature: Discover inspiring projects that showcase how regenerative design can heal and restore damaged ecosystems. From regenerative agriculture to rewilding initiatives, these endeavors demonstrate the power of working with nature to reverse environmental degradation.
Regenerative Business Models
Thriving in Harmony with Nature: Explore the role of businesses in regenerative design. Learn about companies adopting circular economy principles, embracing closed-loop systems, and prioritizing social and environmental responsibility for long-term success.
The Role of Technology in Regenerative Design
Examine the role of technology and innovation in advancing regenerative practices. From AI-driven design solutions to renewable energy breakthroughs, technology plays a vital role in accelerating the regenerative movement.
Empowering Communities
Social Equity in Regenerative Design: Understand the significance of social equity and community empowerment in regenerative design. Learn about initiatives that prioritize inclusivity, cultural preservation, and fair distribution of resources.
Overcoming Challenges and Embracing Collaboration
Discuss the challenges facing the widespread adoption of regenerative design and explore ways to overcome them. Highlight the importance of collaboration between stakeholders, governments, and communities to accelerate regenerative initiatives.
Regenerative Design represents a paradigm shift in how we approach sustainability and environmental stewardship.
By aligning our actions with the inherent wisdom of nature, we can forge a harmonious and regenerative future for generations to come.
This article concludes with a call to action, urging readers to embrace regenerative principles in their daily lives, businesses, and communities, and become catalysts for positive change in the world.
What are the differences in these designs?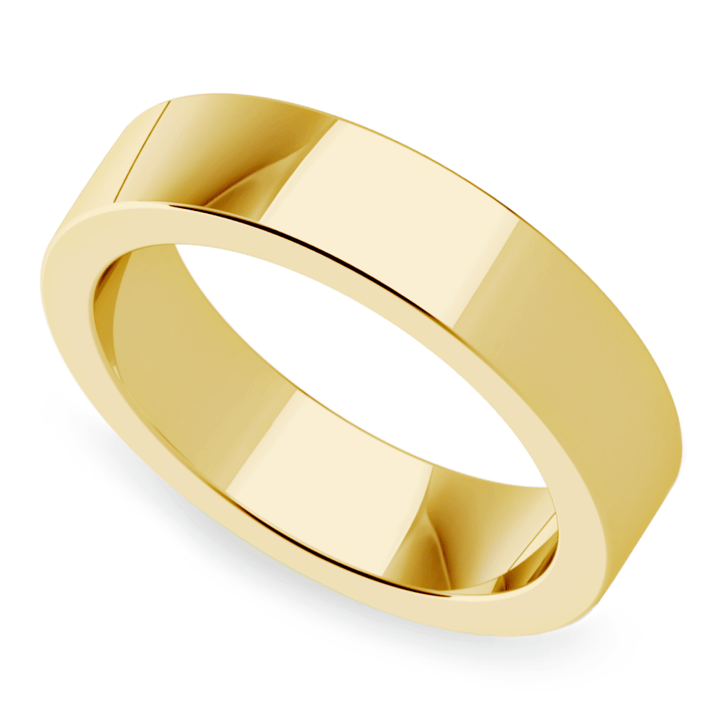 Yeah, that went really quick, didn't it?
It's just as fast for a consumer to see the difference between your product and a competitor!
Do customers prefer your product?
It only takes a few but crucial seconds to decide whether a product is useful and appealing.
Therefore, radiance, aesthetics, design and functionality are vital factors and decisive for the product's acceptance and success – The battle to win consumers' attention and sympathy is tough.
The winners are the companies that offer products that speak to the emotions and appeal with its functionality and aesthetics.
Design is the cheapest competition parameter available!
Would you like to develop a strong company profile, product identity and create value?
With Onø Design as a design consultant, we will develop and implement ideas and visions in close collaboration, with the aim of creating demand for your company's products.
Contact Svend Onø and let's have a non-binding conversation about possibilities.
What's the difference, is it just metal?
Obviously there is a huge difference
The Aesthetic and Functional Marvels: Wedding Rings and Ship Propellers.
Wedding rings and ship propellers, two seemingly unrelated objects, hold a captivating allure that extends far beyond their surface appearances. These objects, deeply ingrained in human history and culture, serve vastly different purposes – one symbolizing love and commitment, the other propelling immense vessels across vast oceans. Yet, beneath their dissimilar exteriors lies a shared realm of aesthetic and functional value. In this exploration, we unravel the unique beauty and practicality these objects bring to human life.
The Aesthetics of Wedding Rings
A Symbol of Love and Commitment: The elegance of a wedding ring lies in its symbolic design. Its unbroken circular form signifies eternal love, representing an unending bond between partners. The selection of materials, such as gold, platinum, or even precious stones, further elevates the ring's beauty, capturing the emotions and tastes of those who wear it.
Personalized Elegance: Engravings and embellishments on wedding rings add a personal touch, making each ring a unique piece of art. Couples often choose custom designs that hold sentimental value, making the ring an expression of their love story and cherished memories.
The Functionality of Wedding Rings
Comfort and Durability: Beyond its beauty, a wedding ring's functionality encompasses comfort and durability. Ergonomic designs ensure a snug fit, allowing individuals to wear them daily without discomfort. The use of sturdy materials ensures that the rings withstand the test of time, reflecting the enduring nature of the commitment they symbolize.
Cultural Significance: Wedding rings hold profound cultural significance across different societies, standing as a universal symbol of marriage and love. The functionality of a wedding ring is embedded in the traditions and customs they represent, connecting individuals to their heritage and reinforcing the emotional bond between couples.
The Aesthetics of Ship Propellers
Engineering Masterpieces: Ship propellers are feats of engineering brilliance. Designed to maximize efficiency and minimize resistance, their curved blades are carefully crafted to propel ships through water with precision and power. Their size and intricacy evoke a sense of wonder, representing the perfect marriage of artistry and functionality.
Elegance in Motion: When in action, the turning propeller blades create mesmerizing patterns in the water, adding a captivating visual aspect to their functionality. This rhythmic motion reflects the harmony between man-made technology and the natural environment, enhancing the allure of these mechanical wonders.
The Functionality of Ship Propellers
Efficient Propulsion: The ultimate functionality of ship propellers lies in their ability to generate powerful thrust and move massive vessels across oceans. The design of the propeller ensures smooth navigation, reducing fuel consumption and enhancing the overall efficiency of marine transportation.
Advancing Global Connectivity: Ship propellers have played a pivotal role in expanding global connectivity, facilitating international trade, and fostering cultural exchange. As these propellers enable ships to traverse vast distances, they contribute significantly to the progress and interconnectivity of the modern world.
In conclusion, the beauty and functionality of wedding rings and ship propellers reveal an unexpected parallel in their roles within human life. Both objects captivate our senses and emotions, while serving vital purposes in their respective domains. Whether symbolizing love and commitment or propelling global commerce, these objects stand as remarkable testaments to the intricate interplay between aesthetics and functionality in the human experience.
You may also enjoy the article "About Semantics".
A description of the language of form and function.
Design Semantics
The Language of Form and Function
Design semantics is the art and science of understanding how the visual and functional elements of design communicate meaning and evoke emotions. In the realm of creativity and aesthetics, the language of form and function speaks volumes, transcending cultural barriers to convey powerful messages. This text delves into the fascinating world of design semantics, exploring how designers use shape, color, texture, and composition to create a profound impact on users and audiences alike.
The Vocabulary of Form
Shapes and Symbols:
Shapes are the building blocks of design semantics. Circles evoke unity and harmony, squares exude stability, while triangles convey dynamism and energy. Designers strategically select shapes and combine them to create a vocabulary that expresses specific emotions and ideas.
The Power of Symbols:
Beyond simple shapes, symbols carry cultural significance and historical connotations. From religious icons to corporate logos, symbols can trigger deep emotional connections, representing ideologies, values, and identity.
The Palette of Color
Expressing Emotions:
Colors possess the unique ability to evoke emotions and set the tone of a design. Colors like red and orange exude energy and passion, while colors like blue and green create a sense of calmness and serenity. Designers use color theory to elicit specific responses from their audience.
Cultural and Psychological Influences:
Colors hold diverse meanings across cultures and can carry personal associations. Understanding the cultural context and psychological impact of colors allows designers to tailor their creations to resonate with specific target audiences.
The Texture of Expression
Tactile and Visual Texture:
Texture adds depth and richness to designs, making them more engaging and compelling. Tactile textures can evoke feelings of comfort or roughness, while visual textures create visual interest and add layers of meaning to the overall design.
Integrating Materials and Surfaces:
The choice of materials and surface finishes can profoundly impact the design's message. From sleek and modern to rustic and organic, the texture plays a crucial role in aligning the design with its intended purpose and audience.
The Symphony of Composition
Balancing Elements:
Composition involves arranging design elements to achieve harmony and visual balance. The proper alignment and hierarchy of elements guide the viewer's gaze, leading them through the intended narrative or message.
Negative Space and Silence:
Empty spaces, or negative space, are equally essential in design semantics. They provide breathing room, emphasize focal points, and invite contemplation, enhancing the overall impact of the composition.
Design semantics is a language that transcends spoken words, enabling designers to communicate profound ideas and emotions through the language of form, color, texture, and composition.
By understanding the significance of these elements, designers can craft visually appealing and functional creations that resonate with the audience on a deeply meaningful level.
The artful application of design semantics empowers designers to shape perceptions, evoke emotions, and ultimately leave a lasting impression on those who engage with their work.
How Industrial Design Shapes Our Society
Industrial design is a powerful force that profoundly influences the way our society functions, interacts, and evolves. From the products we use daily to the environments we inhabit, industrial design plays a pivotal role in enhancing human experiences, fostering innovation, and shaping societal progress. This article explores the multifaceted impact of industrial design on our society and how it continues to transform the world around us.
Enhancing User Experience
At the heart of industrial design lies the concept of user experience. Designers strive to create products that are not only aesthetically pleasing but also intuitive and functional. Thoughtful design ensures that products seamlessly integrate into our lives, making tasks more efficient, enjoyable, and accessible to people of all ages and abilities.
Fostering Innovation 
Industrial design drives innovation, pushing the boundaries of what is possible. Designers constantly seek solutions to real-world problems, leveraging technology, materials, and creative thinking to create new products that meet evolving societal needs. From cutting-edge electronics to sustainable materials, industrial design pioneers advancements that shape the future.
Sustainability and Social Responsibility
In recent years, sustainability and social responsibility have become integral aspects of industrial design. Designers are increasingly conscious of the environmental impact of products and are embracing sustainable practices in their creations. From eco-friendly materials to energy-efficient technologies, industrial design is playing a critical role in promoting a more sustainable and eco-conscious society.
Shaping Cultural Identity
Industrial design is deeply intertwined with culture and can significantly influence cultural identity. Products and architectural design often reflect a society's values, heritage, and aesthetics. From traditional crafts to contemporary art, industrial design preserves and promotes cultural expression, enriching societal diversity.
Impact on Economies and Industries
Industrial design is a driving force behind economic growth and prosperity. Innovative products and design solutions fuel consumer demand, creating new markets and driving industries forward. The design-driven approach contributes to economic development, job creation, and global competitiveness.
Inclusivity and Accessibility
Inclusive design is a core principle of industrial design, aiming to create products that cater to the needs of all individuals, regardless of their physical abilities. Designers work to ensure that products are accessible and usable by everyone, promoting inclusivity and empowering marginalized communities.
Industrial design is a transformative force that shapes our society in diverse and meaningful ways.
It elevates user experiences, fosters innovation, and promotes sustainability and social responsibility.
As industrial design continues to evolve, its influence on our daily lives and the trajectory of society is undeniable. By embracing the power of thoughtful design, we can create a more inclusive, sustainable, and innovative future, where industrial design continues to shape a better world for generations to come.
Ideation Happens When People Are Free to Think, Experiment, and Speculate
Ideation, the process of generating new ideas and concepts, is the cornerstone of innovation and progress.
It is during this phase that the seeds of groundbreaking solutions and transformative inventions are sown. The freedom to think, experiment, and speculate liberates the human mind, propelling it beyond the confines of convention and into the realm of unlimited possibilities.
In this article, we delve into the vital role of an unrestricted environment in fostering ideation and unlocking the true potential of human creativity.
Liberating the Mind from Constraints
When individuals are free to think without boundaries, their minds soar to uncharted territories. A liberated mind is not confined by preconceived notions or restrictions, enabling the exploration of unexplored ideas that challenge the norm. Breaking away from traditional thinking opens the door to innovative solutions and unconventional approaches.
The Spirit of Experimentation
Ideation thrives in an atmosphere of experimentation, where failure is viewed as an opportunity for growth, not a setback. Embracing experimentation encourages individuals to explore multiple avenues, test hypotheses, and learn from outcomes. Each experiment, regardless of the result, contributes to a deeper understanding and refinement of ideas.
Embracing Speculation as a Gateway to Creativity
Speculation fuels the imagination, allowing the mind to venture beyond the familiar and envision possibilities yet to be realized. When individuals indulge in speculative thinking, they dare to challenge the existing state of affairs and envision alternate realities. This audacious pursuit of what could be is the precursor to innovation.
Fostering a Culture of Openness and Collaboration
Ideation flourishes in an environment that encourages open dialogue and embraces diverse perspectives. When individuals share their ideas without fear of judgment, a rich exchange of thoughts occurs. Collaborative ideation brings together different viewpoints, experiences, and expertise, leading to more robust and innovative outcomes.
From Ideation to Implementation
Ideas generated during the ideation process hold the potential to shape the future. When people are free to think, experiment, and speculate, they embark on a journey of turning concepts into reality. The bridge between ideation and implementation is fortified by a culture that supports the pursuit of ambitious visions.
The Catalyst for Progress
Throughout history, ideation has been the catalyst for progress and societal evolution. It has sparked revolutions, powered technological advancements, and ignited movements for change. The freedom to ideate empowers individuals to dream big, transcend limitations, and redefine what is possible.
Ideation is the genesis of innovation and the precursor of human progress. When people are free to think, experiment, and speculate, the boundaries of creativity expand, and the landscape of possibilities broadens. An environment that liberates the mind and encourages experimentation nurtures the seeds of transformative ideas. It is through this freedom of thought that we push the boundaries of what is known, challenge the status quo, and embark on a journey of discovery. Let us cherish and uphold the principles of unrestricted ideation, for within this realm of infinite possibilities, lies the potential to shape a better, more inventive future.
Embrace Design to transform your business, going beyond conventional products or services.
Business design is the art of aligning a company's core components, such as structure, processes, and customer experiences, with strategic goals. It combines creative thinking and analytical precision to optimize internal functions and enhance external engagement. By fostering innovation and adaptability, business design empowers organizations to navigate complex markets and achieve sustained growth.
As companies grasp and adopt this design approach, they unlock the potential not just for addressing isolated projects, but for completely reshaping their entire business paradigm
Onø Design offers strategic business design, harmonizing structure, processes, and innovation to propel companies toward competitive success and growth.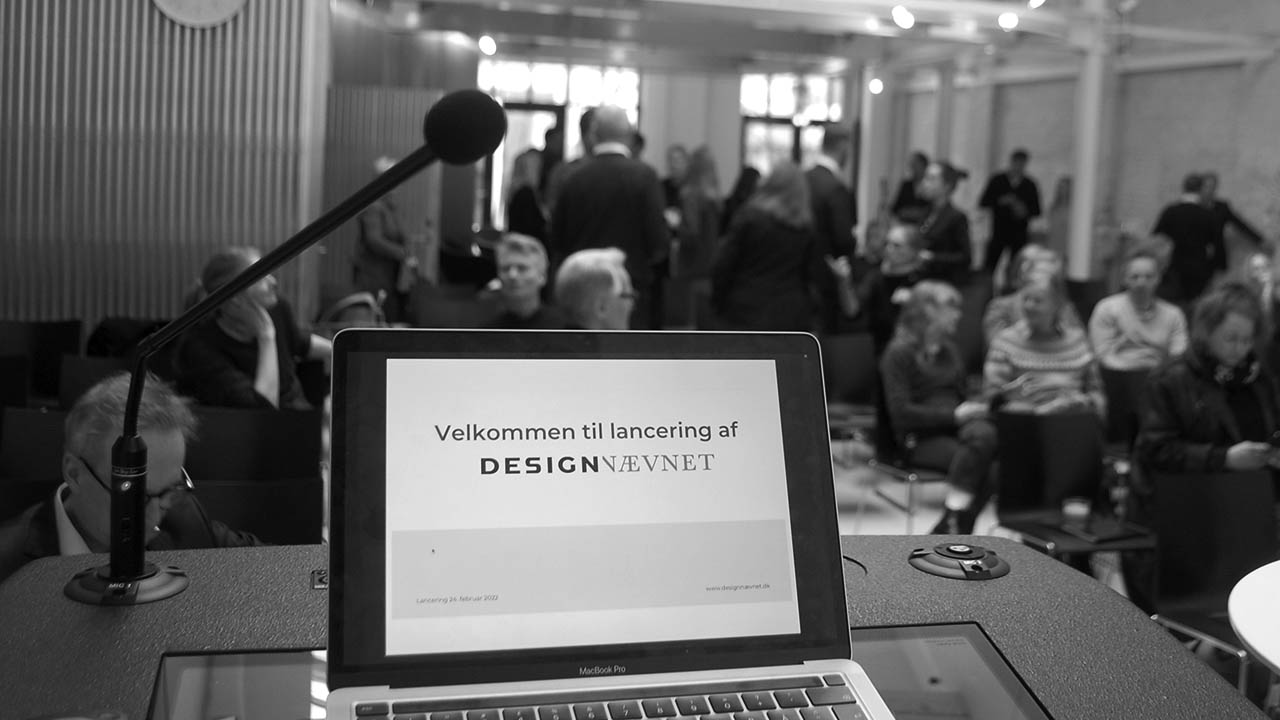 DesignNævnet
Establishment of organisation aiming to create lasting impact for those where Intellectual Property Rights are of great value.
Build on insights from court and personal experience.
Read more here (In Danish only)
Solar Lighting
Products and philanthropic business setup.
The project may be acquired and until further notice secret.
In a mere 3 years, a client in the business of Solar Light, surged from ground zero to a remarkable 3 million USD in revenue.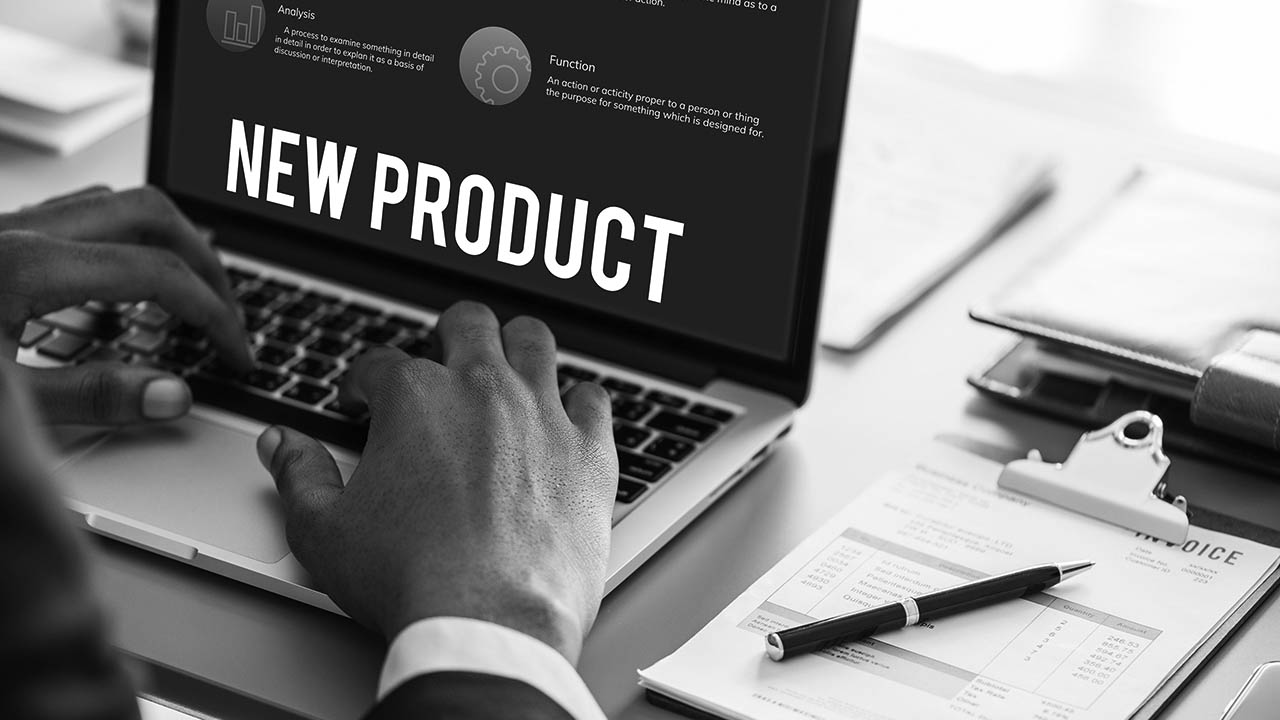 Intellectual Property Rights
Project for digital service handling Intellectual Property Rights.
The project is under development and until further notice secret.
A design brief is an essential tool for any design project
A design brief outlines the project's objectives, timeline, and expectations, and serves as a roadmap for the designer and the company.
A well-crafted design brief ensures that everyone involved in the project is on the same page and that the final deliverable meets the company's goals.
By taking the time to create a comprehensive design brief, you can ensure that your project is successful.
Whether you are a Business Owner, Development Director, Project Manager or Entrepreneur … you will probably want to know the challenges and obstacles.
How do you find the right product ideas?

How do you know you have a good idea?

What creative methods do you use to ask the difficult and critical questions?

How do you develop just the right product?
What competencies do you need to realize your project?

What are the risks of starting a new project?

What happens if the schedule and budget are exceeded?

Do you work parallel on everything that helps the product on its way to the market?
How do you position and strengthen your company in the future?

What product strategy do you have for your company's development and design DNA?

What do you do if your products are plagiarized?

How is it handled if a competitor comes on the market first?
Getting a good start
you avoid …
Wasting your time and money on a wrong idea

Expensive pitfalls in the development process

Lacking of your customers' attention
When do you need a Design Brief?
If you have an idea you want to realize

If want to create a healthy business

If you want to meet your users

If you want to know your market better

If you want targeted design solutions
First investment …
We gather all the info so we can get an overview of what we need to do to get to the goal of the idea.
The first hour is free
Get an overview
We arrange a meeting to get your specific needs and wishes for the project in place.
We will talk about the possibilities and your:
Visions

Success criteria

Goals

Milestones

Budget

Markets

Production

Distribution
… and about how we can help you further.
Flexible collaboration
We assemble the best team of experts to get to the goal of your project.
From designers, over professors to engineers, depending on your specific needs.
Pay as you go
You get full control over your investment in Design and Product Development.
We finish each step with an evaluation

We agree Go or No-Go decisions

We lead projects through to the finish

… on time

… within the agreed budget
Getting a good start
you avoid …
Wasting your time and money on a wrong idea

Expensive pitfalls in the development process

Lacking of your customers' attention
Focus on the solution
We follow your idea to the fullest. In addition, we use a clear and simple process, which is at the same time both creative and structured.
Analyzes become insights

Insight turns into ideas

Ideas become business
Take the first step now
A Design Brief is for you who …
Want to get off to a good start

Want the full overview

Do not take unnecessary risks
We aim to turn ideas into attractive, useful and profitable products.
Your outcome will be
New business opportunities

New ideas and concepts

Attractive design solutions

Focus on users and new markets

Reliable and focused design process

High return on investment of design value
Design Brief
In a professional partnership provides for a reconciliation of expectations, a Design Brief.
How do you want to market your business?

How is your product portfolio composed?

What does the market look like?

What are the success criteria?

What purpose does the product serve?

Who is the product addressing?

What materials are available?

What production method is used?

What is the retail price?
Just a few examples of questions that can be made, in addition to the time and money!
Good planning is half the victory
It is first and foremost the task of the designer to implement user needs. But the rest of the pieces of the puzzle must also meet in a successful solution.
It is too costly with mistakes and wrong conclusions, the finished product must hit the first time. Unfortunately, there is no guarantee of success, the real test is only when the product is on the market.
What is the cost of design that creates value?
Design is much more than styling, it is also about creating value. Good planning and project management are a key success factor for profitable product development.
The investment in design must be able to pay for itself, and the structured and practical approach makes it far more likely that the product will be attractive for consumer perception. And it is the consumer who must demand and buy the product! It is therefore crucial that the product stands out from its competitors, it must have a distinctive character so that the benefits are highlighted and obvious.