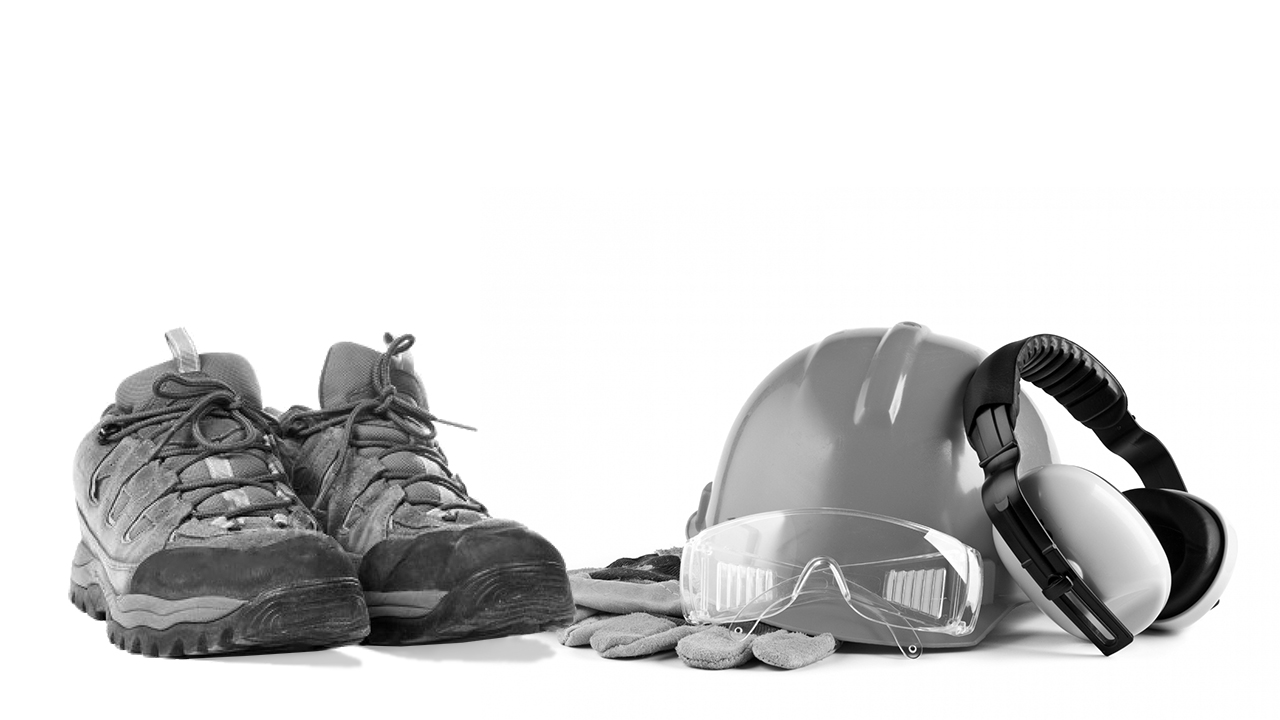 Bag for Professional Gear
Recognizable
Great compact design
High reflective X stripes on front
Customizable
We can print you name or logo at different positions
Compact
Designed around your PPE gear
Compact storage and light carriage
Keeping it Dry
Open mesh material at the front allowing for air circulation
Sustainable
Long life OUTDOOR guarantee
Made from heavy duty materials
Easy Clean
Dirt can be simply brushed off inside and outside
Easy Travel
Comes with a big handle on top
Detachable straps at the back
Extra Pockets
Transparent window for cards
Back pocket for paperwork
PPE Bags
Holland – Denmark
Sector
Business to Business
Disciplines
Concept
Design
Color, Material and Finish
Graphics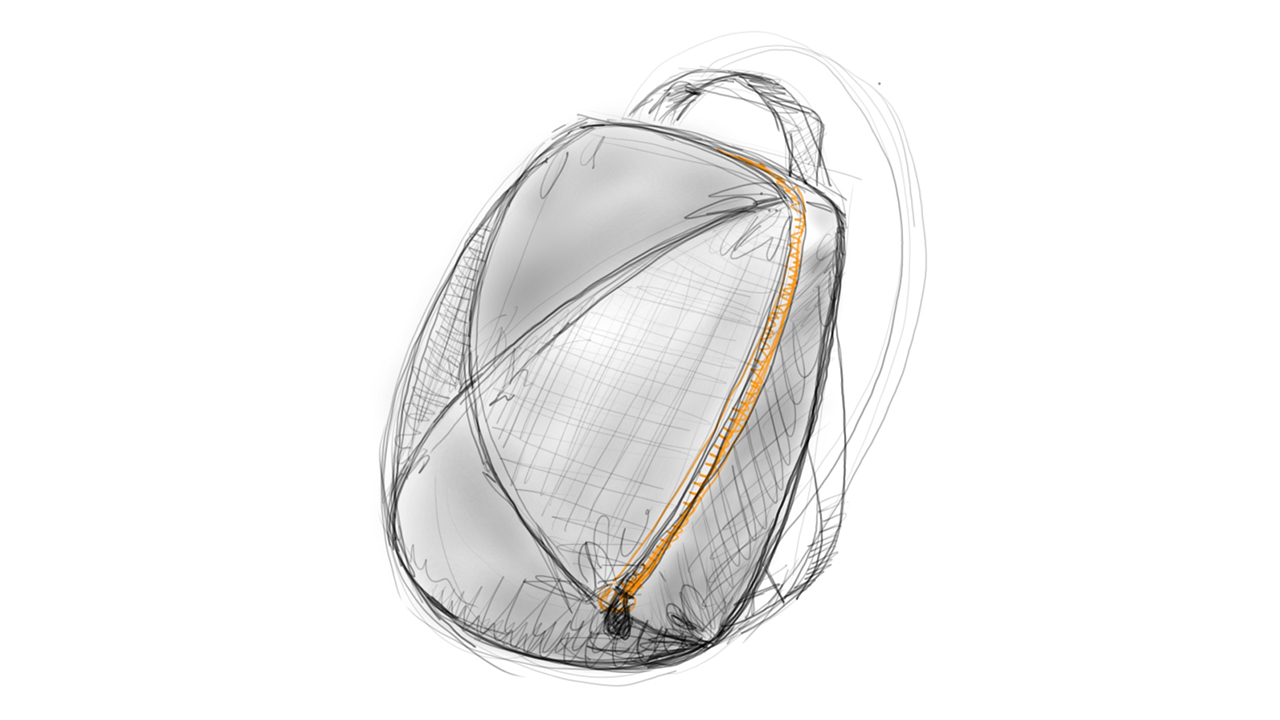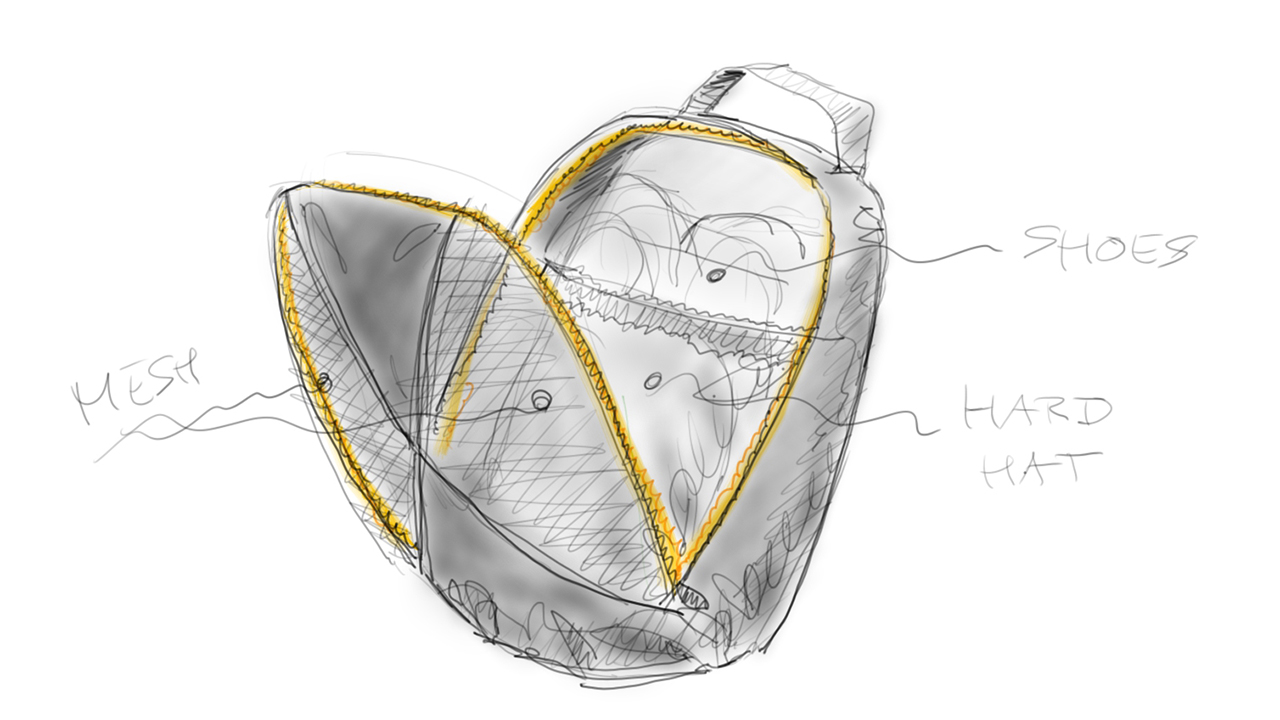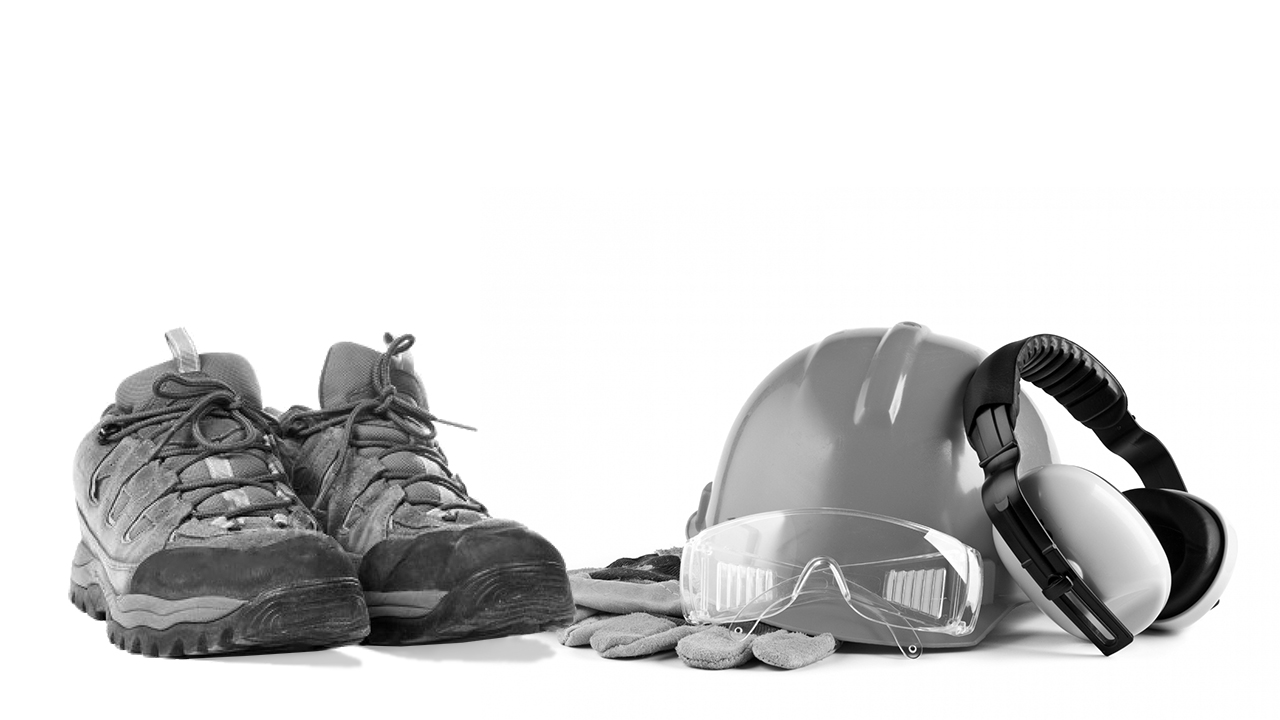 Need
PPE Bags is a start-up. Onø Design has designed a practical bag solution that is specially designed to transport and protect your set of personal protective equipment required on the construction site.
Idea
No use of thin disposable plastic bags and no soil and dirt in your car.
This bag stores and protects the helmet, safety goggles and shoes, hearing protection, and vest in a practical, compact and professional way.
Solution
Your employees will carry their PPE Bag on the construction site, giving a professional impression.
Produced in high quality materials, optimal performance guaranteed in harsh outdoor conditions.
Developed by Doctors and Engineers
Pnn Medical was founded in Denmark in 1987 with the mission of improving quality of life for people suffering from urinary tract obstructions by developing and bringing to market the most minimally invasive solutions causing fewest side-effects, least discomfort and lowest degree of medical dependency enabling patients to continue living their lives to the widest possible degree.
Urinary tract obstructions are debilitating illnesses causing pain, suffering and health risk to patients of all ages. Though some patients can be treated pharmaceutically, many are left with the dire choice between surgery and catheters both of which risk impacting their lives permanently through undesired side-effects, complications, discomfort and a dependency on medical attention.
A stent is a small tube for inserting a blocked passage to keep it open.
The stent restores blood flow or other fluids, depending on where it is located.
Disciplines
Concept
Design 
Ergonomics
Color, Material and Finish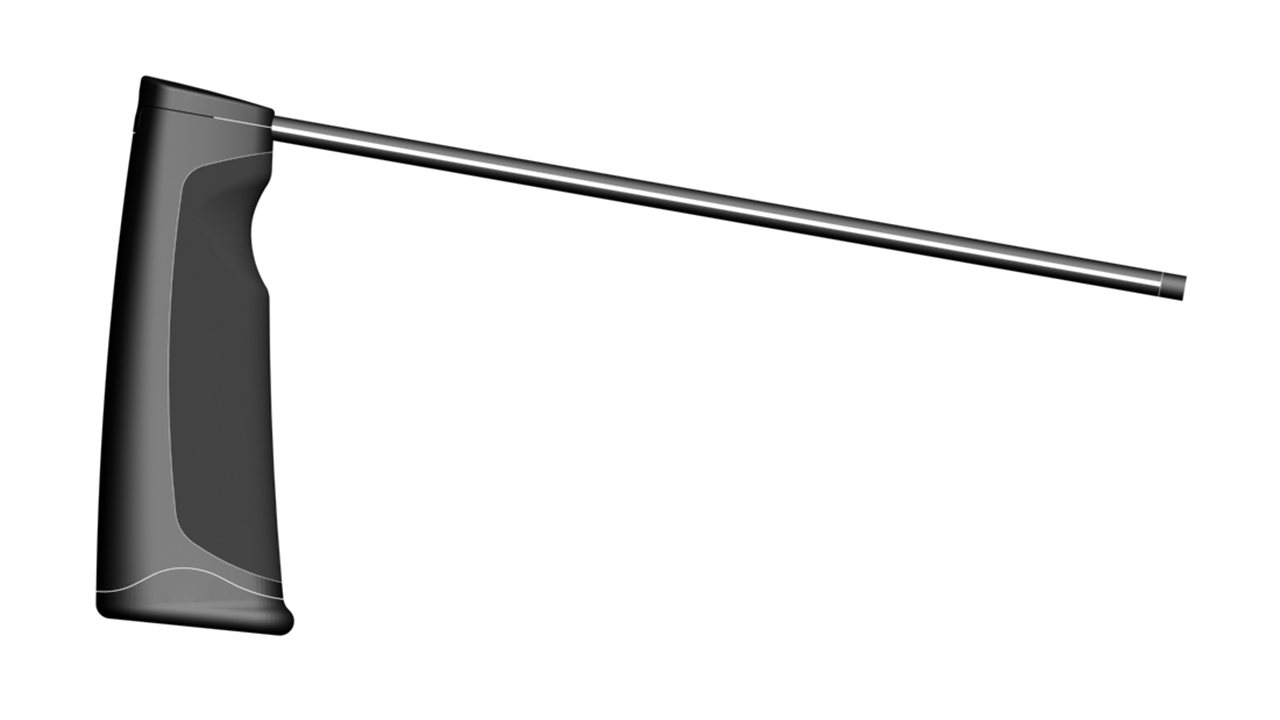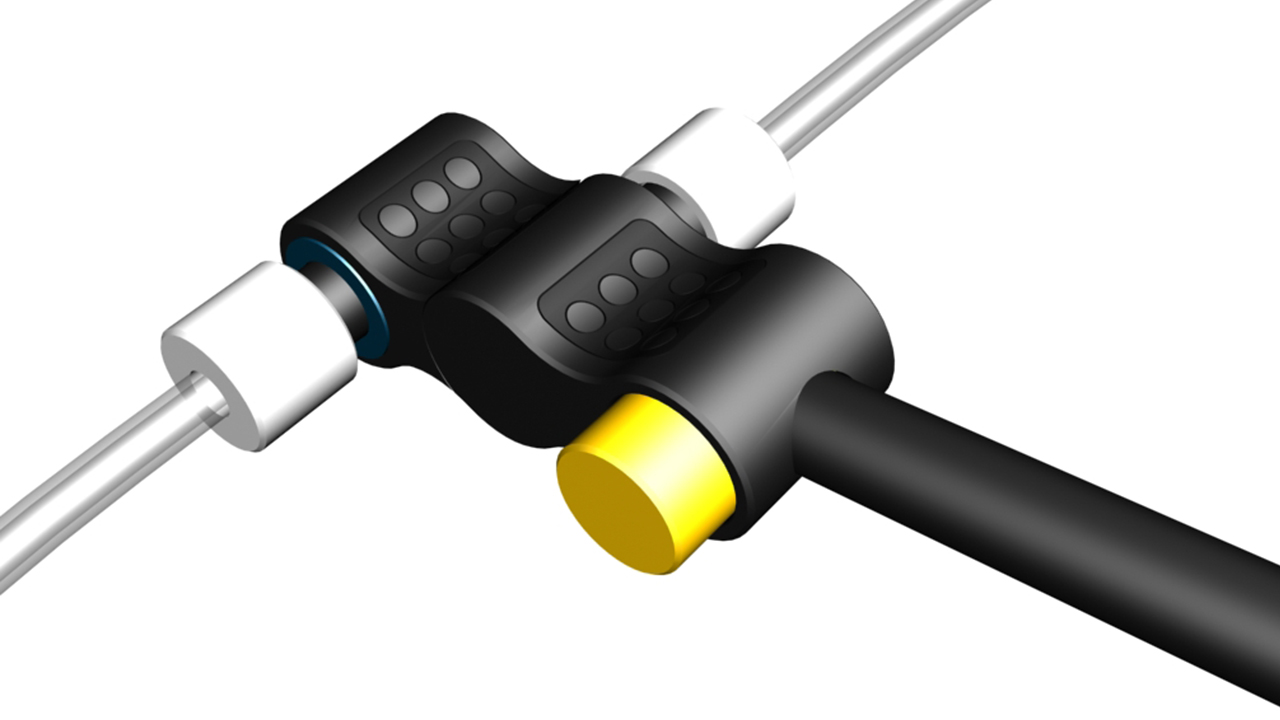 Creative Invention
Protect your motorcycle from theft by investing in a high-security lock. Make sure to choose a lock that is designed to withstand tampering and is made from durable materials for maximum protection..
Sector
Business to Costumer
Disciplines
Engineering
Design
Color, Material and Finish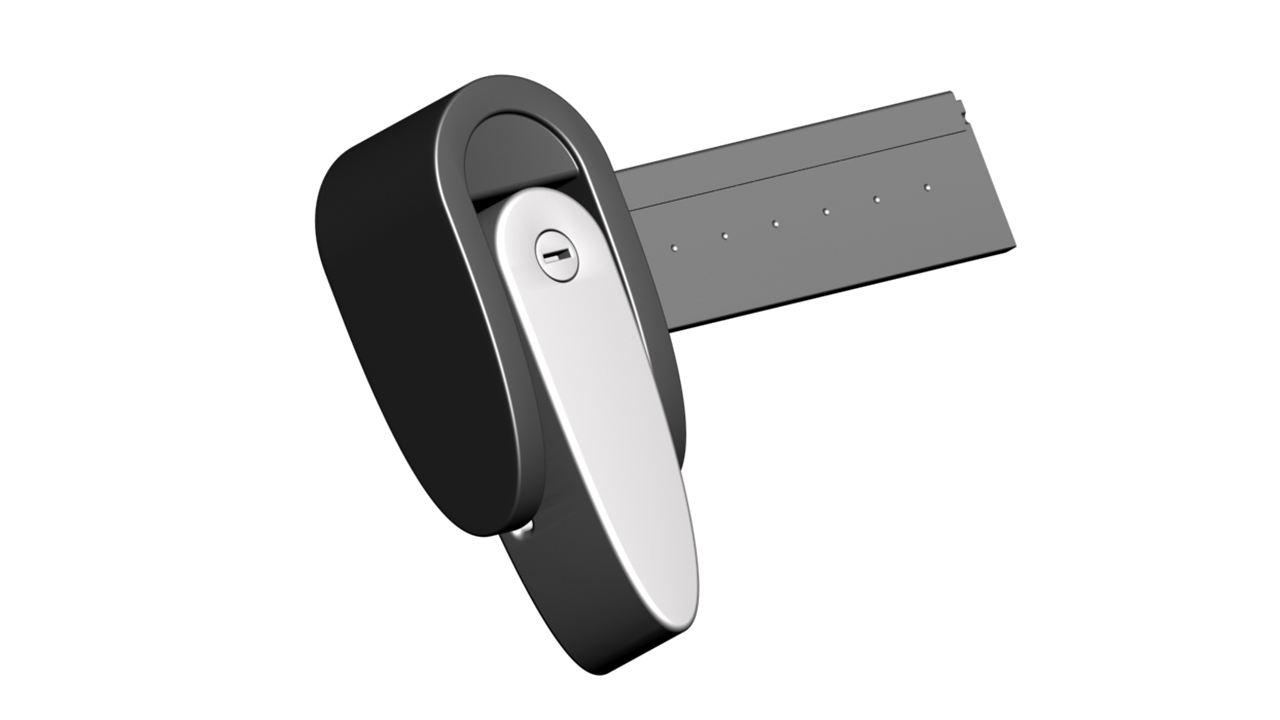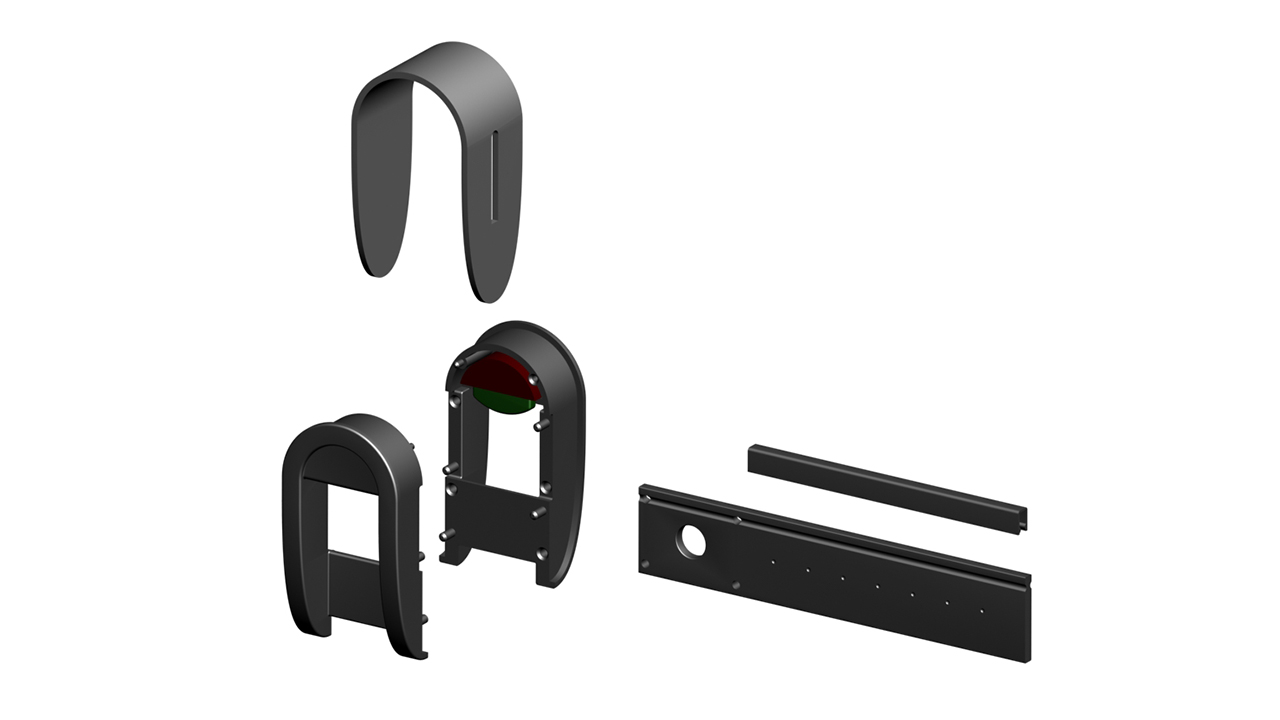 … and tell a story
This sleek and stylish yet not intrusive bookend, is the perfect addition to any bookshelf. Its modern design adds a touch of sophistication to any room, while its sturdy construction ensures your books stay in place.
Design Concept
Extruded aluminum shaped like the outline of a book.
Sector
Business to Costumer
Disciplines
Engineering
Design
Color, Material and Finish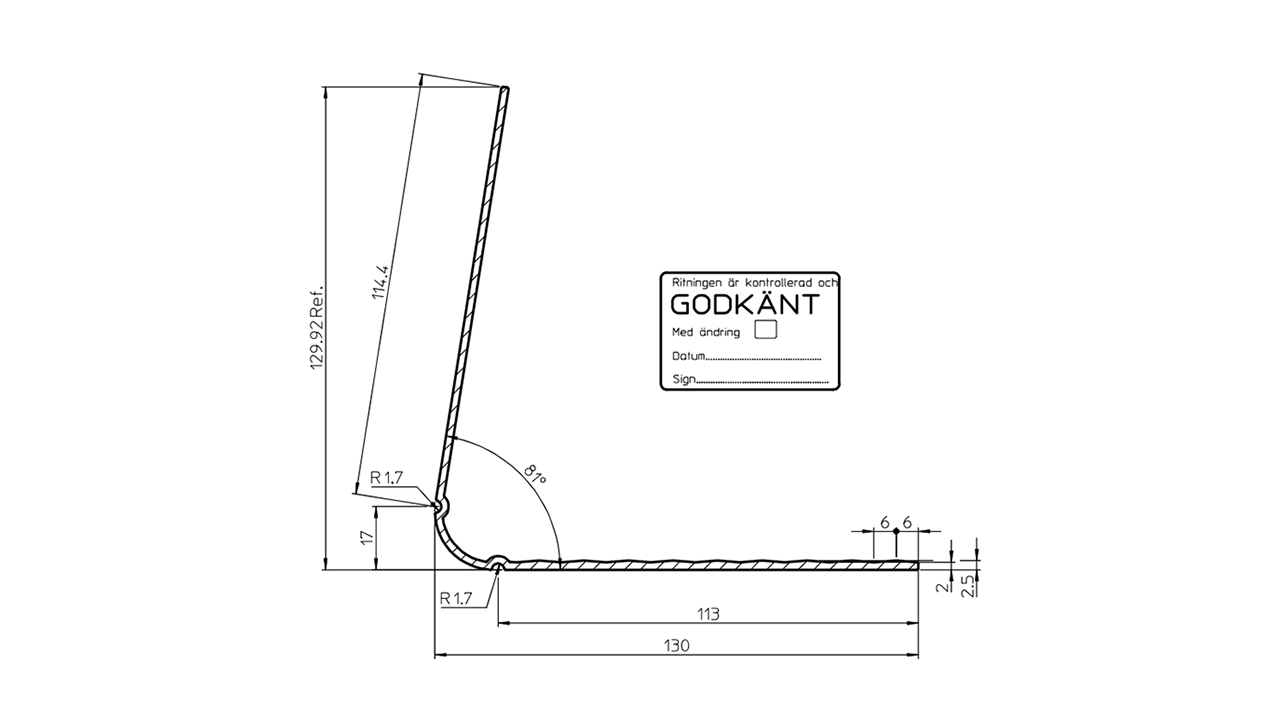 Paper Waste Basket
Essey's Bin Bin don't need an introduction, it speak for itself.
Don't be in a hurry, take a moment, slow down, relax and let the products speak to you.
Creative Design
"I think there may be a maximum of 10 shops that will carry the Bin Bin" our first distributor said.
Within five years sales had surpassed 100 000 pieces.
The Bin Bin marked the turning point in the evolution of Essey. Without having to ask, it is obvious Bin Bin is an exact statement of function. It was through Bin Bin that John Brauer realized it is the harmonizing of shape with function that creates true "Symbolic Functionalism". Bin Bin set the benchmark for all future Essey products.
Bin Bin quickly became a design classic and has been the recipient of no less than three international awards. Bin Bin exemplifies Symbolic Functionalism in its purest form.
Resembling a crumpled piece of waste paper Bin Bin states its function from the moment you see it.
Reverse Engineering
By first crumpling and then unfolding individual pieces of paper it took over 300 miniature paper bins to find the perfect one together with Onø Design.
The selected shape was 3D-scanned, the scan was enlarged, data was transformed into a shape for rotationally molded production.
Design Award 
The German Industry Forum IF, awarded Bin Bin for outstanding design quality 2007.
Sector
Business to Costumer
Disciplines
Engineering
Design
Color, Material and Finish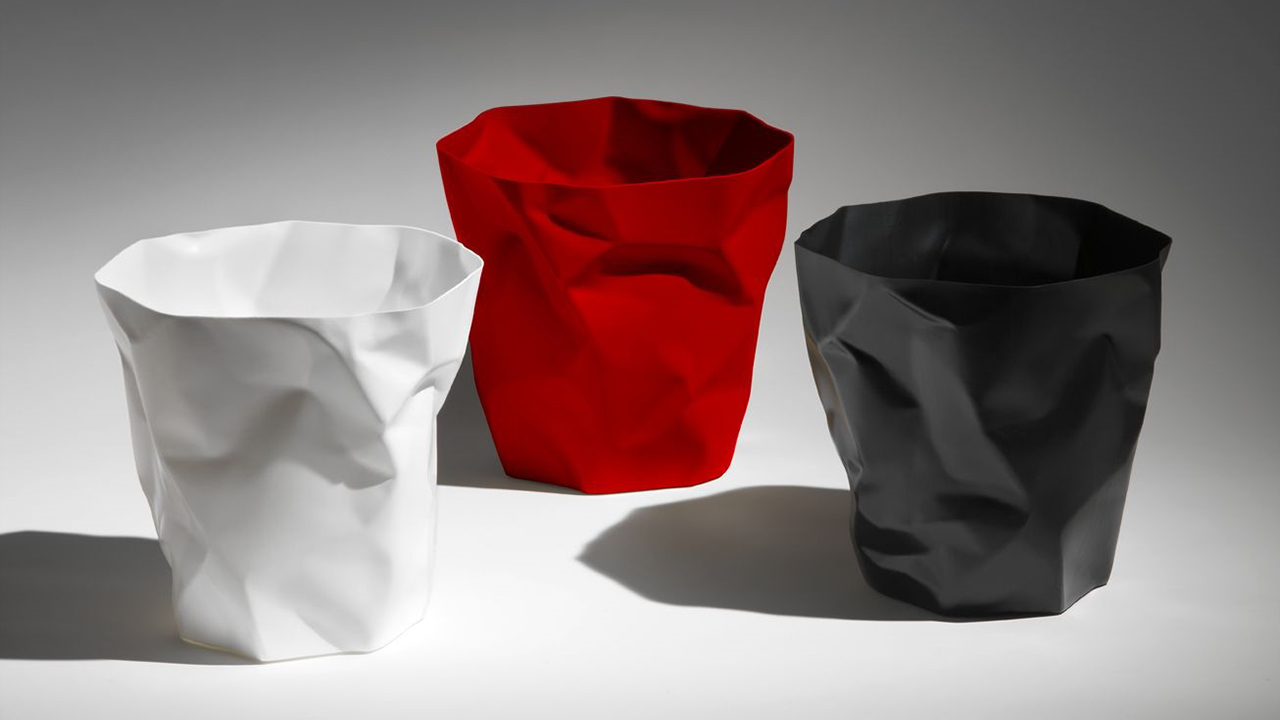 Discover Unique Treasures
Let's Support Local Craftsmanship
At the MUJI Community Market all designs are handmade with love, with a delicate sense of experimentation of new ideas and at the same time with respect for the traditions of the crafts.
I am thrilled to be part of the MUJI Community Market in the new Brand store Copenhagen, where we can showcase the work of talented craftspeople from the creative industry.
Come join us and discover the unique pieces on offer!
The Community Market is ongoing since 2020.
Sourcing Danish Delights and Design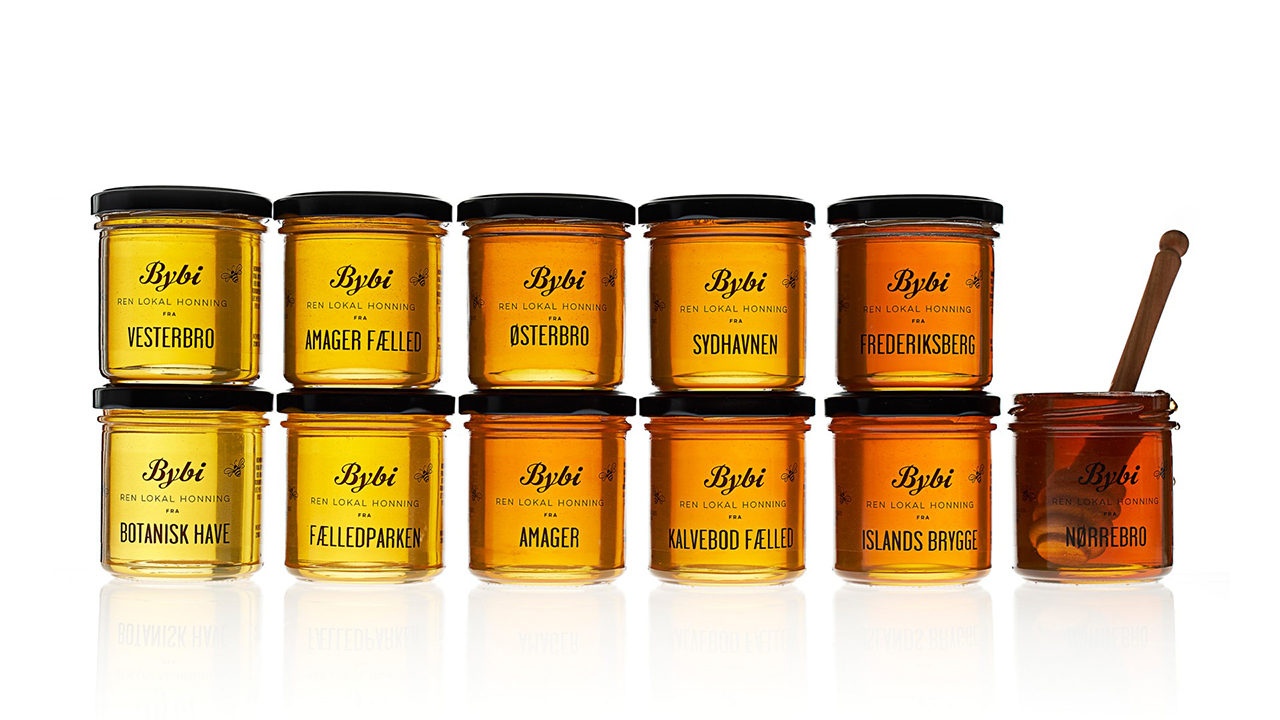 Re Edition of a Danish Design Icon
Quality Crafts and Social responsibility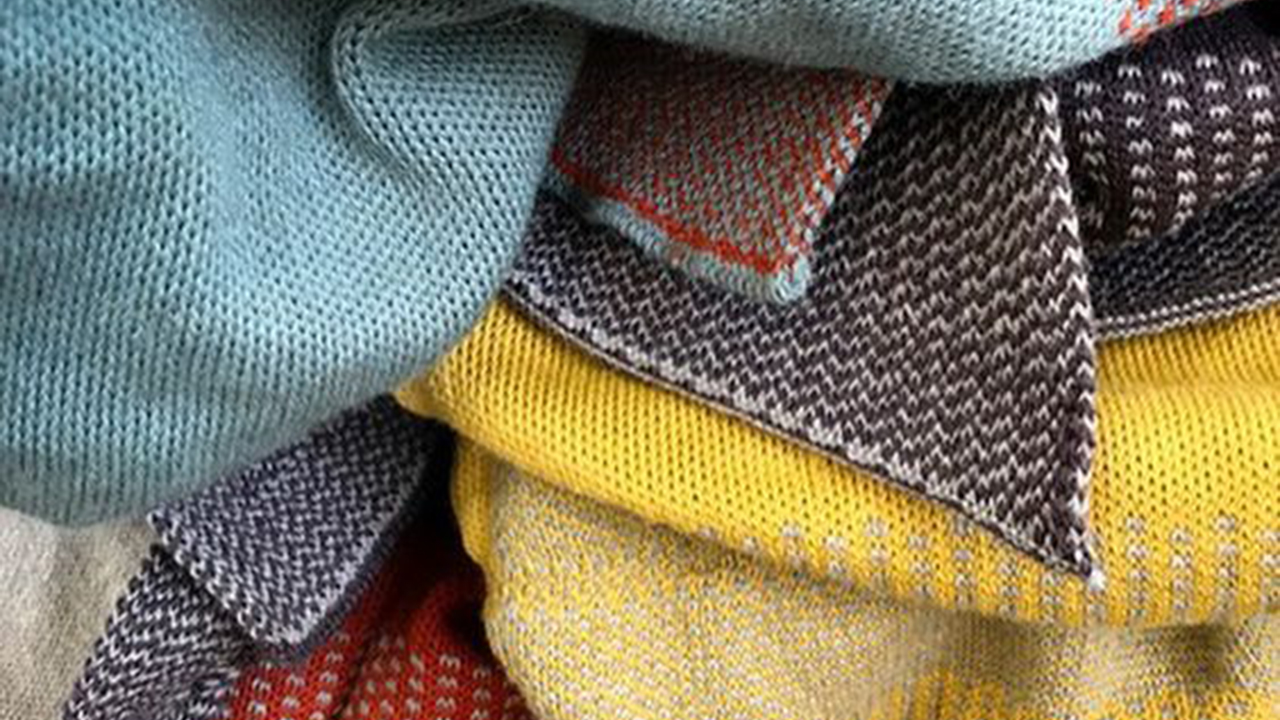 Innovation Through Textile Design
Plastic and Sugar Free Gum
Get organized
This sturdy and versatile rack is perfect for organizing your garden tools, storing supplies, and recycling materials.
With its durable construction and ample storage space, this rack is a must-have for enthusiastic gardeners.
Project
Garden Accessories
Sector
Business to Costumer
Disciplines
Concept
Design
Color, Material and Finish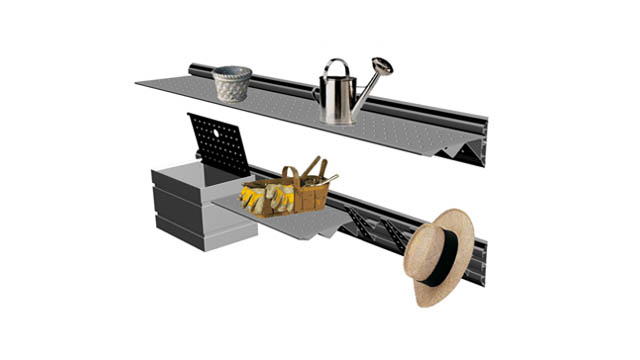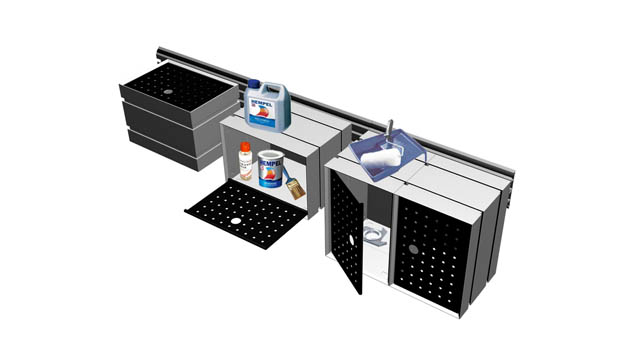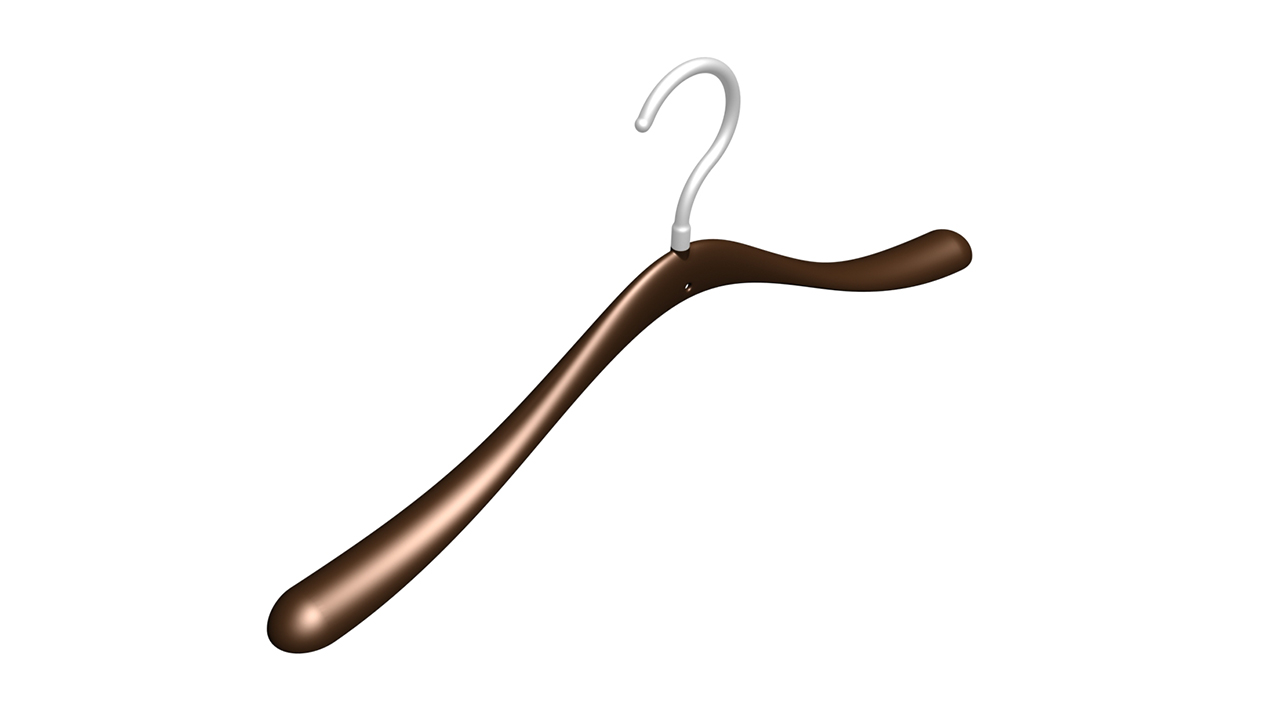 Versatile, Modular and Customizable
Introducing the perfect hanger for all your fashion needs – the versatile, modular and customizable fashion hanger!
The fashion hanger is designed to fit any wardrobe, with its modular design allowing you to customize it to fit your exact needs.
The hanger has both a straight course so that the clothes can hang tightly and a curved ergonomic course so that the clothes do not lose their shape.
From dresses to suits to shirts, Brand stickers and price tags, this hanger has you covered – perfect for both shops and homes!
Sector
Business to Business
Disciplines
Concept
Design
Color, Material and Finish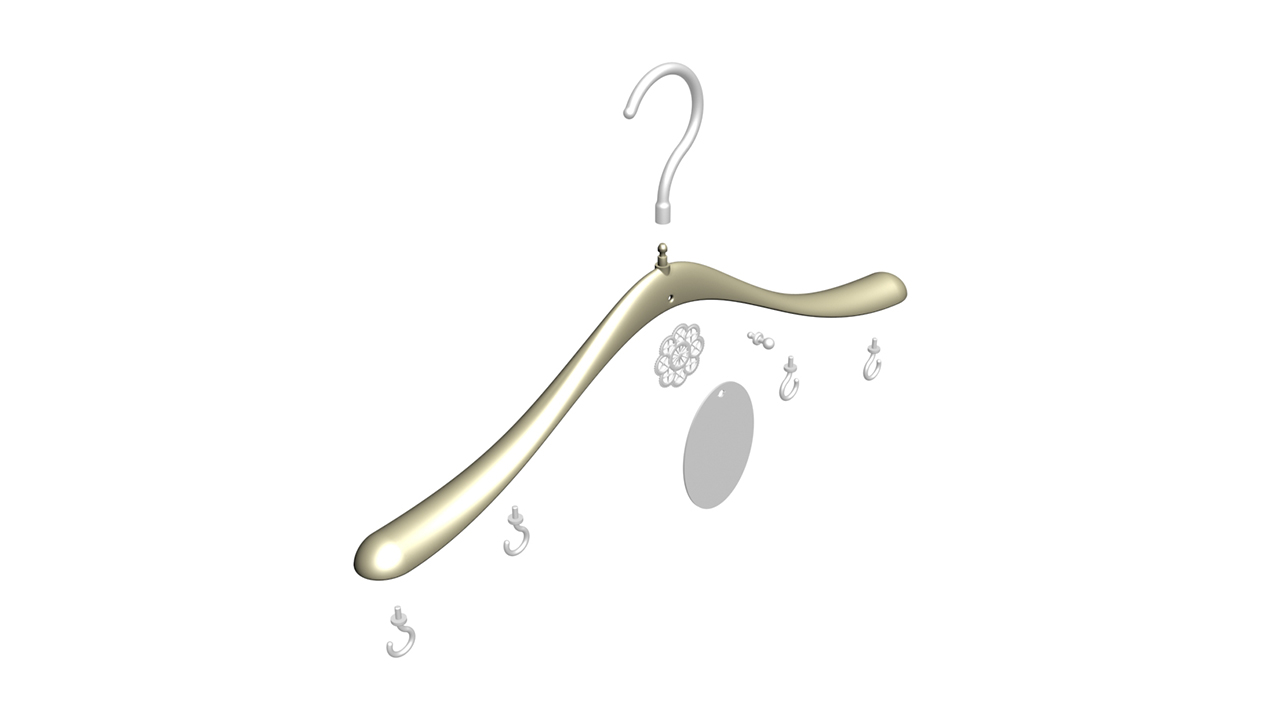 Effortless handling
Summer 1999 Svend Onø was hired by Alto to design and style a cold and hot water high pressure cleaner.
A strategy for a design style was developed.
The purpose was to stand out in the market and compete with a leading German Brand.
In addition, ergonomics and handling were improved with various innovative solutions.
Work together with colleague Henrik Lund-Larsen.
Project
Bathroom Accessories
Sector
Business to Business

Disciplines
Strategy
Concept
Design
Ergonomics
Color, Material and Finish
As of 2004 ALTO is a part of Nilfisk, one of the world's leading manufacturers of cleaning equipment​​​​​​​.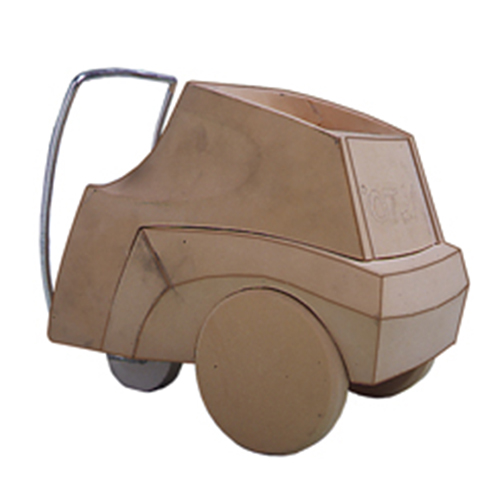 Creative Invention
The "Hygienic" silicone cleaner is designed with ribs and has the right softness and shape to scrub and clean all surfaces in a toilet.
Silicone is an obvious choice for cleaning toilets. The ribs on the "Hygienic" do not collect dirt, as a traditional brush does between the nylon hairs.
Bacteria can not grow on silicone and in this way keep "Hygienic" clean.
Silicone is a very durable material. "Hygienic" is designed for daily use for many years and in this way protects the environment.
Functional
Useful series of accessories for the bathroom:
– Toilet brush Hygienic
– Soap dish
– Soap dispenser
– Toilet roll holder
– Cotton holder
– Toothbrush holder
– Towel rail
– Hooks
– Scraper
Project
Bathroom Accessories
Sector
Business to Costumer
Disciplines
Strategy
Portfolio
Concept
Design
Color, Material and Finish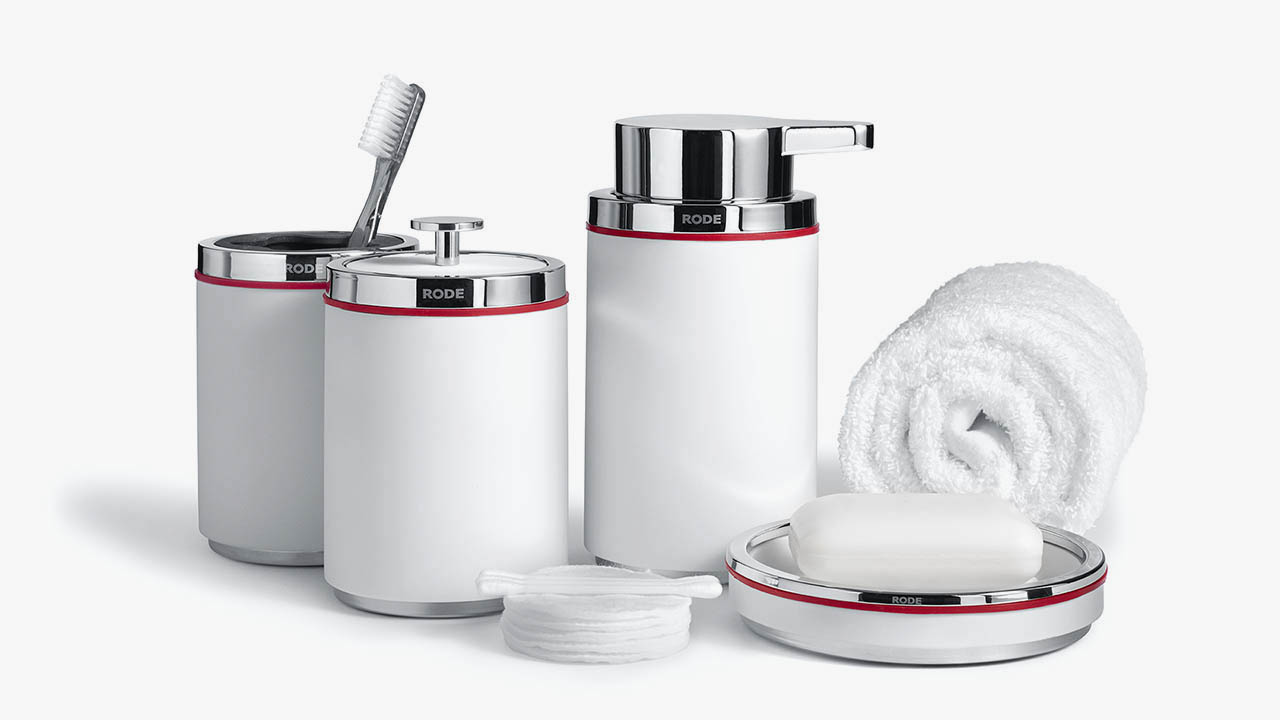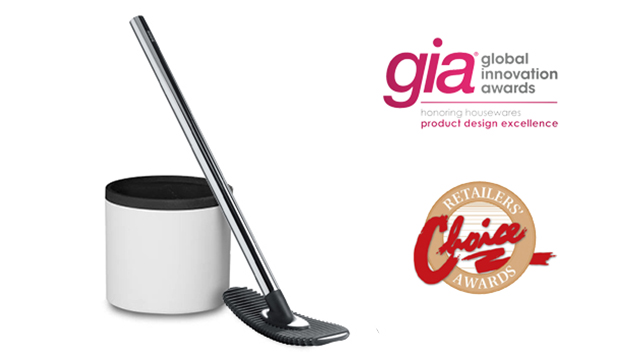 The Danish company Rode Bath and their toilet cleaner have been nominated for a Global Innovation Awards (GIA), which will be presented at the International Home + Housewares Show in Chicago in March 2018.
The nominated toilet brush, goes by the name LOOEEGEE in North America, WC-CHAMP in Germany, while in the rest of the world it is known as RODE DAILY.
Once again, the innovative toilet cleaner LOOEEGEE / DAILY received a design award. This time with Retailers Choice at the Hardware Show in Las Vegas May 2018.
Take care of our environment
The "Hygienic" silicone cleaner has several competitive advantages:
Longer Lifecycle

Less Chemicals

Less Waste

Less Bacteria

Less nasty nylon brushes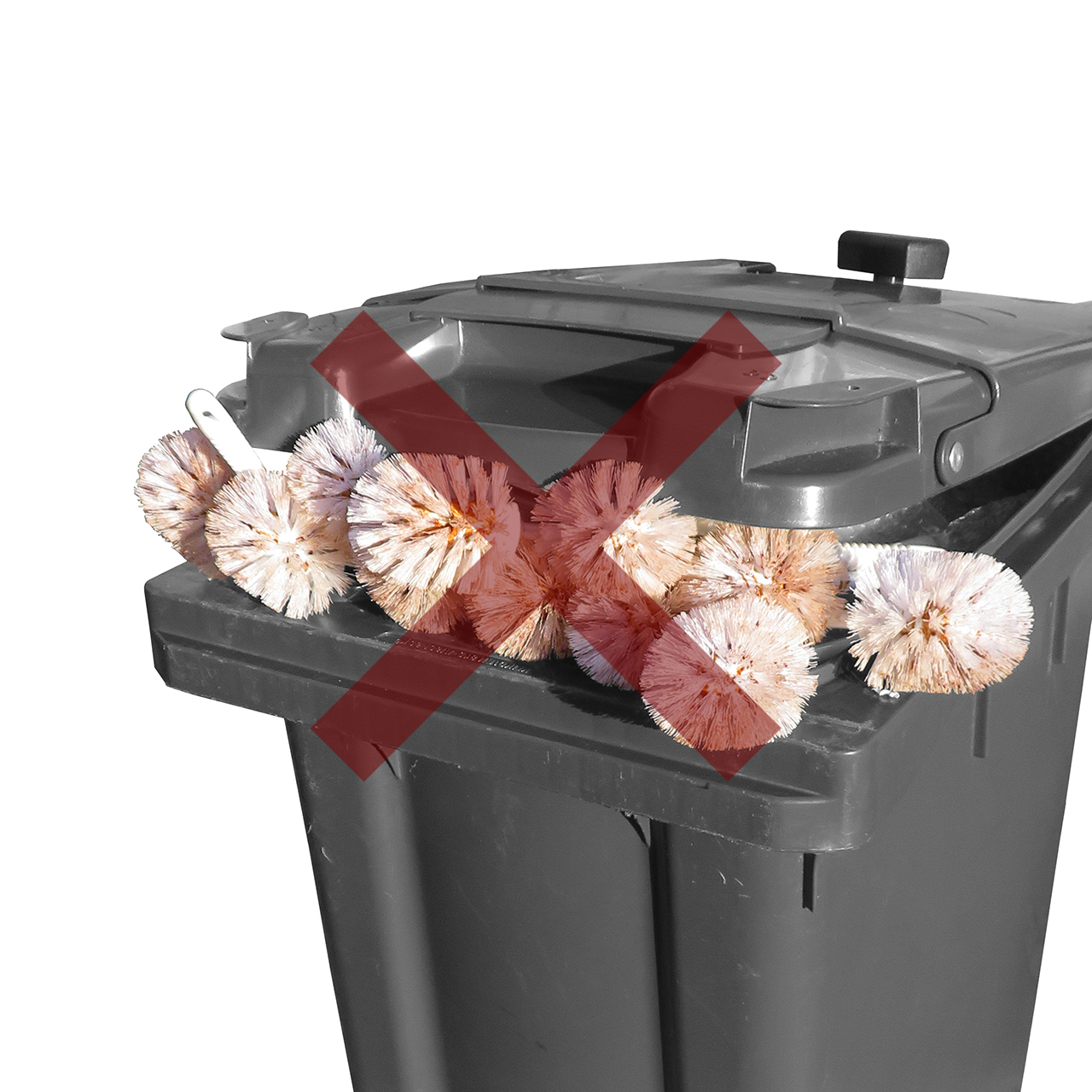 "I challenged Svend Onø to develop a design for a new family of bathroom accessories for RODE Bath.
To our satisfaction, he proved to be a highly talented and competent designer and came up with numerous inspiring and excellent ideas we could choose from.
The design solutions and ingenious toilet cleaner were the starting point of developing our new business and brand.
Svend's professional approach, dedication and creative spirit, resulted in a design profile which we expect to have a high impact and international success.
It has been a great pleasure working with Svend and I give my best recommendation."
Jacob Rode